Wyoming Gambling Laws Known as the "Cowboy State" because cowboy boots and hats are year round fashion staples, the residents have a reputation for their love of the outdoors and guns. But outside of proving where the Realcowboys reside, the residents like to dabble in some gambling fun from time to time, even if it isn't exactly a […]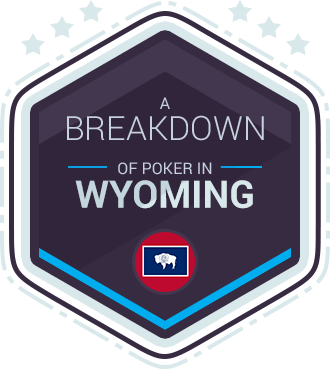 Wyoming Gambling Laws
Known as the "Cowboy State" because cowboy boots and hats are year round fashion staples, the residents have a reputation for their love of the outdoors and guns. But outside of proving where the Realcowboys reside, the residents like to dabble in some gambling fun from time to time, even if it isn't exactly a gambling friendly state.
Wyoming's gambling history is relatively young, compared to other states in US, with majority of it occurring in the 21st century. The only forms of gambling to take place before then were the occasional charity bingo or "casino nights" type of events, and some pari-mutuel betting on horse racing.
The pro-gambling parties have had to fight long and hard for every concession that they eventually won, which came attached with an even longer list of terms and conditions. The key component of the statutes here in Wyoming is the "wager".
The precise definition of "gambling", as stated in 6-7-101 of chapter 7-Offences against public policy in the Wyoming Statutes:
"Gambling" – Risking any property for gain contingent in whole or part upon lot, chance, or outcome of an event, including a sporting event, over which person taking a risk has no control.
There are many other laws pertaining to gambling in Wyoming which we highly recommend you to carry out further readings on, but in conclusion, if there is any element of risk at all, with no exceptions to whether the risk comes by chance or skill, then it is illegal, and you're breaking the law by participating in such activities.
US State, abbreviated "
WY
"
Not Regulated
Population

:

0.58 million

Legal Online Poker Age

:

18

Legal Poker Room Age

:

18

Santa Fe

:

Cheyenne

Governor

:

Matt Mead (R)
Wyoming Gambling Age
The legal age for residents to participate in any form of gambling is 18. These includes playing at the tribal casinos, live poker, sports betting, bingo games and the multi-state lottery system.
Is Online Poker Legal in Wyoming?
With such tight restrictions on gambling, online gambling gets a little more space to breath, or play in this case, than land based gambling.
There are no specific laws that suggest online gambling is illegal, but at the same time, you have to be aware of the definition of gambling, which, can be argued that it applies to all form of gambling, including online.
Unlike many other states where by legal definition, games are only considered "gambling" if it involves an element of chance, and that chance has to play a significant part in determining the outcome, the laws in Wyoming considers any games with ANY risk at all to be a form of gambling.
But, as with majority, if not all states, the main target for these laws are not the individual players, but the large operators. Residents of Wyoming can still find many online poker rooms that will be happy to accept their patronage.
Where to Play Online Poker?
Just because there are online poker sites that are happy to take your business, it doesn't necessarily mean they deserve your patronage. Always take care when it comes to choosing your online poker rooms. A good place to start will be our list of Top Play Money Online Poker Sites that we have provided for you. Playing at any one of these poker rooms will allow you to concentrate purely on the winning aspect, as others such as security and reliability have already been thoroughly vetted for your convenience.
Other forms of Gambling in Wyoming
Although there isn't a huge list of options when it comes to gambling in Wyoming, the residents still do have some choices to choose from.
❖ Casino Games – There are a total of two tribal casinos offering class 3 casino games and poker.
❖ Live Poker – These can be played at one of the tribal casino.
❖ Sports Betting – As one of the earliest forms of gambling available in this state, residents can bet on horse racing in a pari-mutuel format.
❖ Bingo Games – Although Wyoming does not have a state-run lottery, residents can take part in a multi-state draw lottery.
Top Recommended Play Money Online Poker Sites
1

Fresh Deck
Features
Real money cash prizes and promotions
Turbo speed tables and tournaments
Buddy lists to keep you connected
First Deposit Only
35,000 Play Chips
2

First Deposit Only
60,000 Play Chips
3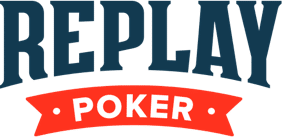 First Deposit Only
500 - 2500 Play Chips
4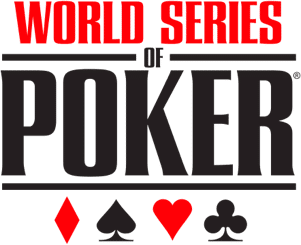 First Deposit Only
20,000 Play Chips
5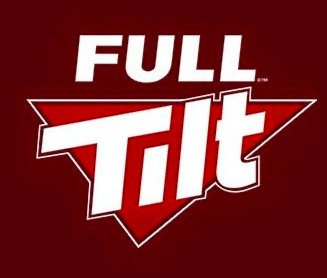 First Deposit Only
35,000 Play Chips
Keep in Mind
We are not legal professionals so be sure to educate yourself on responsible gambling and consult a lawyer where necessary in applicable matters, using this page only as an opinionated guide.