Is Online Gambling in West Virginia Legal? Residents of West Virginia have all the reason to be happy in 2019 as the successful passage of HB 2934 has guaranteed that WV will be soon be welcoming its first online gambling and poker avenues. Rules are expected to be promulgated in 2020 at the earliest, which means that WV players will have […]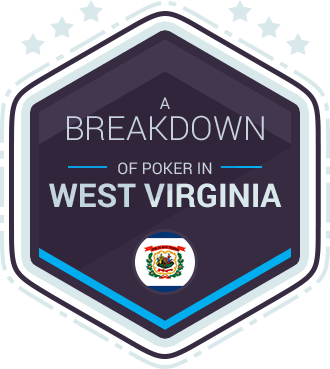 Is Online Gambling in West Virginia Legal?
Residents of West Virginia have all the reason to be happy in 2019 as the successful passage of HB 2934 has guaranteed that WV will be soon be welcoming its first online gambling and poker avenues. Rules are expected to be promulgated in 2020 at the earliest, which means that WV players will have to wait a little longer before they can actually place their first online wagers on poker.
West Virginia Gambling Laws
West Virginia's gambling laws have changed by quite a bit in 2019. As of March 27, 2019, the state is preparing to formally launch online gambling, including poker. Governor Jim Justice has landed his approval for HB 2934 sponsored by Del. Jason Barrett in concert with 10 like-minded colleagues.
WV hasn't been historically opposed to the idea of online gambling, even though the interest has diminished. With the latest legal leg-up, the state is sending a clear sign that it will be interested in building the bases of a solid future for online poker and gambling. The names of several cardrooms have been floated, including:
Insofar as poker is concerned, there have been rumors that PokerStarswill be expanding into the state, although the cardroom has no official partnership with the official land-based casinos in the state.
WV's Online Poker & Gambling to Become Legal
Now that we know more about the nature of gambling in the United States, it's worth extolling some of the inherent virtues of the Mountain State. WV has been one of the quickest states to adapt to the post-PASPA changes, with lawmakers openly welcoming the idea of verticals, such as:
Sports Betting
Online Poker
Online Casinos
Surrounded by a number of states that have been long discussing or have passed online gambling laws, WV has found its proper inspiration from places such as:
US State, abbreviated "
WV
"
Not Regulated
Population

:

1.84 million

Legal Online Poker Age

:

21

Legal Poker Room Age

:

21

Capital

:

Charleston

Governor

:

Jim Justice
With only Pennsylvania set to launch in mid-June, 2019, WV can obtain an important advantage in the short-to-mid term by legalizing its industry and driving customers from across the state's border to its land-based and online venues.
Naturally, other states have become cognizant of the idea that they should probably try and push ahead with their own legalization, but none has been as united as West Virginia.
House Bill 2934 – From Idea to Reality
Are you familiar with House Bill 2934 introduced by Delegate Jason Barrett in February, 2019? Well, you should be. This is the bill that has been a complete game-changer in West Virginia.
What is HB 2934 specifically?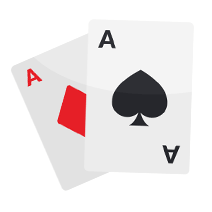 HB 2934 is a very specific opportunity for the state to chart a course for its online poker and gambling industries. A small state of fewer than 2 million people, WV has adjusted the licensing fee at $250,000 with renewal fee requested every five years. The renewal fee will come at a far more accommodating cost of $100,000.
Despite the rather small base of operation, taxation will amount to 15% of the Gross Gaming Revenue (GGR), a perfectly normal tax levy compared to elsewhere in the United States.
The brand passed all legal stops successfully and was signed into law on March 27, 2019 by Governor Jim Justice. As a result, existing land-based properties will be able to launch their online activities right away under the skin of their existing brands.
The Bill's Natural Evolution – Before March 27, 2019
Having cleared all legislative check points, HB 2934 is de facto on its way to the last instance of authority – the office of governor Jim Justice. With a decisive vote on March 9 in the Senate, the so-called West Virginia Lottery Interactive Wagering Act (as the bill is referred to).
If Justice signs the bill within the 15 days of receival, West Virginia will officially be joining Delaware, New Jersey, Nevada, and Pennsylvania as the fifth state to offer legal online gambling and online poker solutions.
Where Is Gambling in West Virginia Legal?
Brick-and-mortar gambling options are becoming increasingly scarce in West Virginia due to the up-and-coming younger generation expecting a different type of entertainment from the Mountain State and rapidly moving towards online games and other forms of entertainment.
Still, to dismiss the existing properties would be not being thorough, especially at a time when online poker in WV may in fact start at these places:
The Greenbrier
Hollywood Casino at Charles Town Races
Mardi Gras Casino & Resort
Mountaineer Casino, Racetrack & Resort
Wheeling Island Hotel
Each of these properties offers a poker experience. The Mardi Gras poker room is one of the most popular live venues, though no big tournaments have been taking place too often.
The tournament base for live poker has been indeed very modest in West Virginia, as confirmed by respected public sources and specialists' websites, and our own diligent research.
With the passage of HB 2934, and the shift towards online gambling, WV's gambling is completely legal and hopes are that the state will be able to rev up extra revenue in the process and whip up interest in the process.
The Online Gambling Scene in West Virginia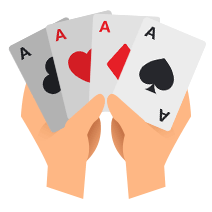 With the legalization of online gambling, many hope that WV will corner a market that promises to be quite lucrative both for businesses and for the state itself. Online casinos will also create new employment opportunities, although these will be fewer than the brick-and-mortar casinos.
According to Senate President Jeff Kessler, D-Marshall, it could be a possible solution to the decreasing popularity of offline gambling venues (also known as "land-based casinos") mentioned above. However, Mr. Kessler is no longer part of the picture, having been succeeded by SP Mike Maroney, R-Marshall, has not been entirely satisfied with the way the bill has been passed:
We're trying to sneak this through in the final weeks of the session. … I'm not totally against this happening, but I'm opposed to the road we're taking.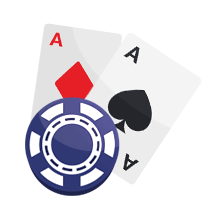 Considering the advancement of HB 2934, WV has already proved that it can take an idea and bring it to fruition in the space of two months. By achieving this, WV has completely managed to outpace many other states where online poker legislation has been dragging its feet for almost a decade.
Of course, this is thanks to a united front insofar as lawmakers are concerned. Opposition in the state has been nominal, which has benefited
West Virginia Gambling Options
There are currently four racetracks, a multitude of popular but dwindling casinos and a state lottery known as the West Virginia Lottery with the potential to move towards iGaming in order to keep up with the economic benefits that some of the more relaxed neighbouring states of West Virginia are seeing.
The overhaul of state laws is unlikely to bring much new land-based operators, given the state's population, but online venues will begin popping up with some of the networks available in other states most likely sprawling over to take root in West Virginia. This includes possible entries from 888poker, WSOP, partypoker, and even PokerStars.
For companies such as PokerStars to enter, though, there will need to be a deal between a land-based property and the Canadian poker business website.
Offshore Opportunities in WV Online Poker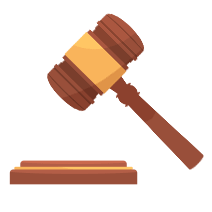 There are many ways to satisfy your need for online poker in WV, even without the state passing the necessary legal provisions to make it entirely legal. As we have explained, no operator is currently active in the state due to legal restrictions.
It's perfectly fine to play at an offshore property as long as you can find one that provides you with all the comforts a licensed operator would. Because so many people from around the United States have been left without an option, offshore operators have stepped up and have brought everyone together, exploring new opportunities to play poker, amassing hundreds of active members.
Understandably, when it comes to the offshore industry, you will have to make sure that you are only playing with recommended expert properties as opposed to quickly banged-together websites offering little in the way of credibility.
WV Online Poker and Banking Safely
If you are based in West Virginia and want to make sure that your poker funds are safe, you will have to study carefully the payment processor you are willing to team up with.
Thankfully, offshore properties have become quite sophisticated in re-routing payments and allowing customers to enjoy a scott-free experience when it comes to settling an online transaction. Popular payment methods include:
Bank cards
Bitcoin
eCheck
Cash
It's always worth studying up the available poker options and thinking twice before playing at any offshore website. A very basic precautionary measure that we could offer is to issue yourself a new banking card.
This way you will segregate your main funds from your play funds and add a distinct layer of security to how you operate your finances. With the prospect of a legalized industry, though, such precautions may soon be a thing of the past.
What's Next For Online Poker in WV?
In our opinion, the recent introduction of HB 2934 is a huge boon in favor of a legalized industry. Even if we now need to wait a little while for some of the more serious operators to make a move on the state, poker is obviously arriving here in 2020.
In the meanwhile, WV players will be able to hit up one of the many fantastic opportunities available to them with the help of offshore betting websites. Come next year, their choice will be supplemented with quite a few options closer to home.
Top Recommended Play Money Online Poker Sites
1

Fresh Deck
Features
Real money cash prizes and promotions
Turbo speed tables and tournaments
Buddy lists to keep you connected
First Deposit Only
35,000 Play Chips
2

First Deposit Only
60,000 Play Chips
3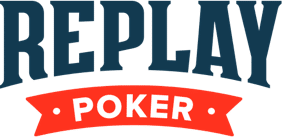 First Deposit Only
500 - 2500 Play Chips
4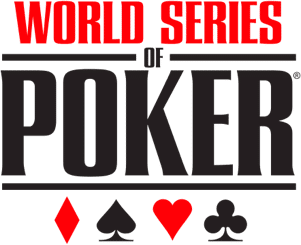 First Deposit Only
20,000 Play Chips
5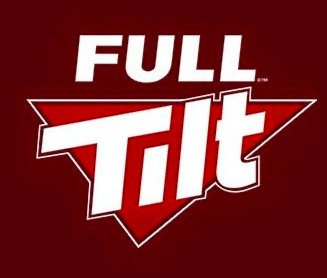 First Deposit Only
35,000 Play Chips
Keep in Mind
We are not legal professionals so be sure to educate yourself on responsible gambling and consult a lawyer where necessary in applicable matters, using this page only as an opinionated guide.