Gambling in West Virginia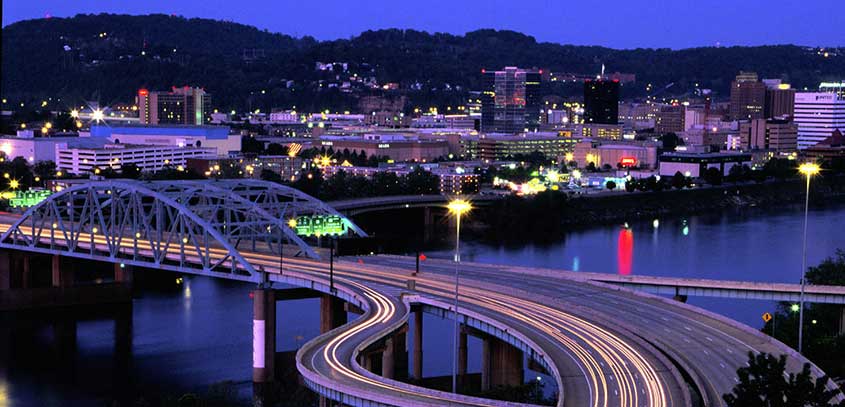 (Credit: Photo courtesy of www.charlestonwv.com)
West Virginia
US State, abbreviated "WV"
(Not regulated)
Population

:

1.84 million

Legal Online Poker Age

:

21

Legal Poker Room Age

:

21

Capital:

Charleston

Governor

:

Jim Justice
Is Online Gambling in West Virginia Legal
?
It is illegal to partake in any online poker activities in the US so online poker according to the act passed in 2006 known as UIGEA is not explicitly deemed legal. However, like most other states, residents of West Virginia are fortunately not breaking the law—as far as we've learned—when they play online poker providing the payment processing does not happen within the United States. Therefore it is illegal for West Virginia to host any sites and process payments related to online poker so offshore options are available.
West Virginia Gambling Laws
West Virginia state laws do not actually give gambling or betting a definition. For this reason, there have been cases pertaining to what you may refer to as gambling and/or betting but there isn't actually a clear and concise meaning to the activity and thus these case are, in the fortune of the player, not strictly prohibited. Having said that, like we mentioned above the UIGEA does clear up rules regarding the processing of payments on US ground so we'd recommend keeping a distance from any online or offline sites in West Virginia that claim to have a license to that effect.
As you may have guessed after reading that, social or private gambling laws are also not clearly indicated or defined on a local state level but any gambling activities that take place in public can come with it other charges; illegal or otherwise. On that topic, whether you participate in gambling through legal or illegal means – it is still a clear offense for anyone who intends and proceeds to cheat when it comes to gambling and/or "betting".
Is Gambling in West Virginia Legal?
Brick-and-mortar gambling options are becoming increasingly scarce in West Virginia due to the up-and-coming younger generation expecting a different type of entertainment from the mountain state and rapidly moving towards online games and other forms of entertainment.
The Online Gambling Scene in West Virginia
Although online gambling including online poker isn't explicitly legal in the state just yet with no clear signs of it being so this year, experts and analysts have lauded West Virginia as one of the few states within the next decade that will likely look to addressing iGaming measures as according to Senate President Jeff Kessler, D-Marshall, it could be a possible solution to the decreasing popularity of offline gambling venues (also known as "land-based casinos") mentioned above.
West Virginia Gambling Options
There are currently four racetracks, a multitude of popular but dwindling casinos and a state lottery known as the West Virginia Lottery with the potential to move towards iGaming in order to keep up with the economic benefits that some of the more relaxed neighbouring states of West Virginia are seeing.
Will Online Poker be Regulated in West Virginia?
In our opinion, due to consistent lack of big movement we aren't expecting this any time soon. However to take advantage of what the UIGEA act offers, there is an opening for West Virginia residents to play online poker providing they do it through legal means by only playing on sites that process payments offshore in places around the world where that particular gambling activity, be it poker or other forms of gambling/gambling entertainment is fully licensed and regulated by an official and recognized gambling authority.
What is the Legal Gambling Age in West Virginia?
Players must be a minimum of 21 years of age should they want to play online poker or take part in other forms of gambling.
Top Recommended Play Money Online Poker Sites