Western Union is a leader in global payment services, well known for their money transfer service that can be use to send cash to any person or company in the world quickly and securely. Currently, there are no poker sites accepting Western Union that have our editor's recommendation, either due to a low standards, a bad […]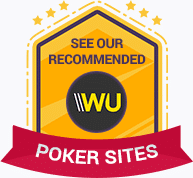 Western Union is a leader in global payment services, well known for their money transfer service that can be use to send cash to any person or company in the world quickly and securely.
Currently, there are no poker sites accepting Western Union that have our editor's recommendation, either due to a low standards, a bad track record or simply untrustworthy poker sites.

However, you can still play on some fantastic poker rooms that accept other payment methods such as wire transfer, credit/debit cards, cryptocurrencies or e-wallets such as Skrill and Neteller, below:
Best US Poker Sites
America's Top Rated
1

BetOnline.ag
Features
Trusted by US Players Since 2001
Huge Bad Beat Jackpots
Fully Licensed and Regulated
Exclusive Bonus
100% up to $1000
2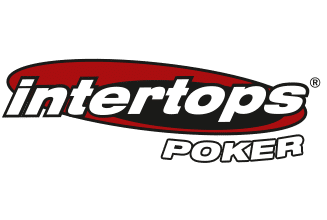 Exclusive Bonus
200% up to $1000
3

Exclusive Bonus
100% up to $2500
Do All Online Poker Sites Accept Western Union?
At first glance, you may think that's not the case. But in reality, even though many online poker sites do not explicitly state "Western Union", they'll have it instead under "Money Transfer" or "Person to Person" transfer. Even when neither of these are listed, theres still a very good chance that most of the popular sites will accept it as long as you email them in advance.
It's worth noting, however, that in some parts of the US, gambling transactions are banned by Western Union. Therefore it is recommended that you have alternative deposit options in place to avoid disappointment.
Western Union also offers pre-paid cards that you can buy and load up with funds from a bank account or credit card, which you can then use at sites that accepts Western Union.
Benefits of Using Western Union
No Credit Card? No Problem!
Not everyone has a checking account. If they do, they would rather not use it to fund their online gambling for many reasons, one of which is the need to disclose sensitive card details or personal information. This makes using a wire transfer service such as Western Union a good option as all you need are the funds and the recipient's details to transfer the cash.
Like many of the other deposit options, you'll be able to take advantage of bonuses when using Western Union for transfers, most notable large sign-up bonuses. Other forms of bonuses includes free funds added to your account and free plays on certain games. Check the bonus offers of each site carefully to know exactly what you can get.
You're also able to make much larger than usual deposits using this Western Union.
Are There Any Drawbacks?
As with all methods of depositing money, there are always advantages and disadvantages. Although the pros outweigh the cons, here are a few things you should be aware of when using this method of deposit:
Though the fees for deposit and withdrawal are not high by any means, they are still higher than most other methods of deposits. The amount depends entirely on the size of deposit or withdrawal. Also, in some instances the poker site will refund this fee as an incentive for large deposits.
Processing time for your deposits could take longer than say using a credit card. This is because you are using a third party money-transfer to make the deposit. Where is could take 10 mins when using credit card, it could take up to an hour, or even a day. As long as you are aware of this and with a little planning ahead this should not cause much problem.
Just like with deposit time, withdrawal may take longer with a process time of up to but usually no longer than 10 days.
Not as widely accepted as other methods at first glance, but usually can be solved with an email to the poker site support team.
Depositing With Western Union
Make sure your poker site of choice offers the option of using Western Union to make a deposit.
Then register your account.
Follow the site's instructions to get the necessary information required for the transfer.
You'll then either make the physical transfer at your local branch office or do it online.
Having done this, you'll receive a Money Transfer Control Number that you'll be able to use to keep track of the transfer with.
You'll then have to update the online poker site with your MTCN number so they can process your deposit.
The payment is usually completed in a matter of minutes, but can at times take up a couple of days.
Frequent Western Union Questions
How many people use Western Union for online poker deposits?
With over half a million Western Union agents across 200 countries worldwide, it's not at all surprising that money transfers are very popular among american online gamblers. And with Western Union making $5 billion every year, you can be sure they process a lot of transfers.
How safe is using Western Union online?
Very safe. When using this method, you don't have to disclose your personal information or card details. You'll only need to provide the recipient's details and the cash to make the transfer.
What information is needed to make a transfer?
You'll need the recipient's details, which you can request by contacting customer support. You'll provide that information to a Western Union agent. You'll then fill out a money transfer form with your basic contact information, give that, along with cash or debit card to the Western Union agent to process your transfer, after which s/he will give you a 10 digit Money Transfer Control Number (MTCN). You then inform the poker site with the MTCN and the funds will then be deposited into your account.
What is a Money Transfer Control Number (MTCN)?
The Money Transfer Control Number (MTCN) is a unique reference number assigned to your money transfer. You can use this number to track your money transfer either online or via the customer support center. Your recipient will need this number in order to accept the transfer.
Can I use Western Union with my mobile phone?
Absolutely! All you have to do is download their free and easy to use mobile app which'll allow you to send money via your smartphone.
How long does the transfer take?
The time it takes for the deposit to be processed depends entirely on the poker site. Cash transfers could take anywhere between 10 mins to a day or two for the funds to show up on your account.
How to withdraw money using Western Union?
Though less convenient than other methods, it is still possible. Just head to the cashier and request to cash-out via Western Union. They'll give you a MTCN which you'll give, along with a form of photo ID, to any Western Union affiliated agent and withdraw your cash.