Delaware Gambling Laws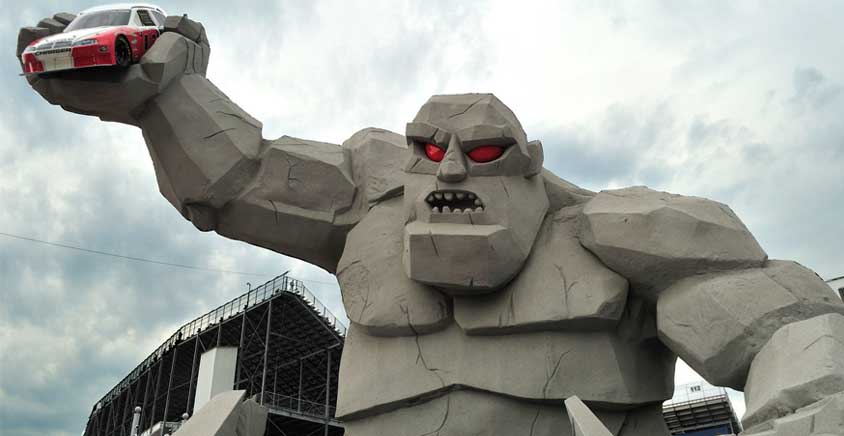 (Credit: hjhipster / Flickr)
Delaware
US State, abbreviated "DE"
(Fully regulated)
Population

:

0.95 million

Legal Online Poker Age

:

21

Legal Poker Room Age

:

21

Capital:

Dover

Lieutenant Governor

:

Bethany Hall-Long (D)
Every single US state has its own laws relating to gambling which are put in place by those who govern the state. Online poker in Delaware is subject to the state's law, in exactly the same way as all other forms of gambling in The First State. We look at the law and tell you which legal poker sites you can use if you are a resident or wish to play poker in Delaware.
The good news for US poker players is that playing online poker within the state of Delaware is completely legal and fully regulated, so there will be absolutely no problems facing players who choose to use poker rooms such as Delaware Park Poker Casino. The law has been such in Delaware since 2012 when the state followed in the footsteps of Nevada and became the second US state to totally legalize online poker.
"This is truly a historic day for Nevada, Delaware, and the country. One year ago the Nevada Legislature passed and I signed an Internet gaming bill into law, and today we are just beginning to witness the potential of this legislation with the signing of this agreement."
The state of Delaware is one of several now in the US which recognizes the importance of online poker and other forms of gambling for its economy and, of course, the liberal attitude towards poker in particular is excellent for players who can play the game at a host of legal poker sites with no fear of criminal proceedings being launched against them.
Delaware Gambling Regulations
All gambling legislation in Delaware is controlled and maintained by the Delaware Division of Gaming Enforcement (DGE), which falls under the Department of Safety and Homeland Security and is comprised of a mixture of civilian and sworn investigators. This team reports to the Director.
You will find that all online poker and iGaming in the state of Delaware is actually managed by the Delaware Lottery Company who has appointed 888 Holdings and Scientific Games Corporation to be its provider of online gambling services. This means that the three racetrack casino (racino) sites of Delaware Park, Dover Downs, and Harrington Raceway are branded with their own logo, but the games are actually all Delaware Lottery games.
It may be unusual to have one single provider, but it actually keeps the system uniform and helps to maintain the integrity of user experience for players, regardless of which site they choose to play on. Another benefit of choosing Delaware Lottery as the provider is that since 888 are the backbone of the WSOP, they will have a presence in all three regulated states (Delaware, Nevada, and New Jersey).
Due to the small population of Delaware, a fully regulated and state-controlled poker room is not yet being considered and is unlikely to ever materialize. There are plans to create poker games that are fully regulated, but these have not yet progressed past the discussion phase.
History of Gambling in Delaware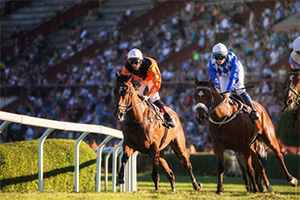 Gambling in Delaware first began in the 1700s. It was quite popular, but not legal. There was no legality to any form of gambling or betting until the 20th century when in 1930 pari-mutuel betting became legal. There was no legal lottery until the 1970s and casino-based gaming at racetracks followed in around 2010.
Delaware Online Poker
Players of online poker in Delaware can rejoice due to it being one hundred percent legal in the state. The state actually blazed a trail for others to follow when it joined Nevada as a frontrunner in terms of gambling legislation. As well as online poker, it became legal to play slot machines and other casino games such as roulette and blackjack at online casinos.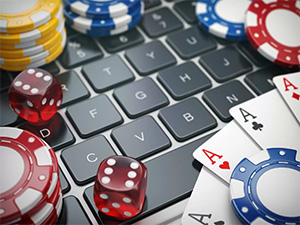 This was followed in 2013 by the opening of the three online casinos which initially offered games to players for free and then moved over to online casino games that were played for money a year later. Delaware actually became the first state in the US to offer a full choice of online casino games that were completely legal for all residents and visitors.
If you are playing online poker in Delaware it is perfectly legal whether you are a full-time resident of the state or are simply just visiting. Using Delaware-based gambling sites from outside the state is a whole different thing altogether and the laws in the territory where you are connected to the internet would apply.
It is important to remember that, as with many states, the laws in Delaware are subject to change and this can happen at any time. New legislation can be passed or there can be high court rulings which change current gambling law. It is worth checking for any changes which may affect you.
The Interstate Poker Compact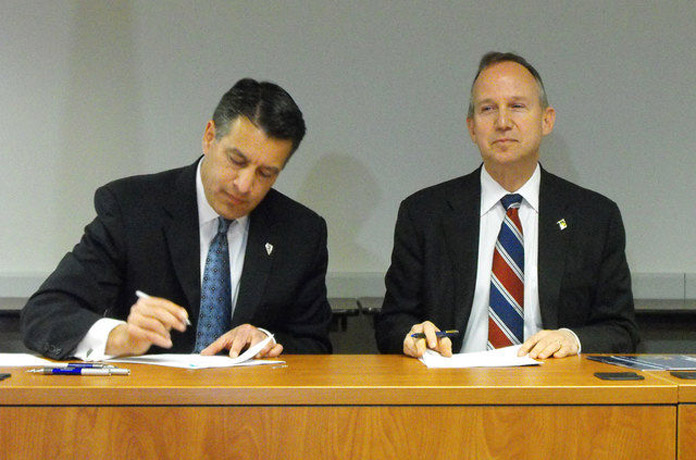 Gov. Brian Sandoval of Nevada and Gov. Jack Markell of Delaware sign an agreement in Delaware that marks an official partnership for online poker. (Credit: Steve Tereault/Stephens Washington Bureau)
In February 2014, in the hope that more US states would legalize and regulate online poker, Delaware Governor Jack Markell and Nevada Governor Brian Sandoval signed an interstate poker compact which allowed players from both states to play against each other. This meant there would be more virtual poker tables, bigger prize pools and a larger online poker community in general. The compact between the two states was an historic event for the online gambling community, but for online poker to truly flourish other smaller states would also need to sign the interstate poker compact which will increase the player base exponentially.
The compact between the two states was a historic event to the web gambling community, but for online poker to truly flourish other smaller states must also sign the interstate poker compact which will increase the player base.
"[We] both share the goal of ensuring that our states' gaming industries are as competitive as they can be, while ensuring that games are conducted fairly, honestly, and securely."
Just as Delaware Gov. Jack Markel predicted, there were immediate signs of success after the compact became active due to the increase in network. Delaware online poker activity soared during the first day of sharing to an average of 150 players and a peak of 313 players. According to PokerScout, the previous statistics showed an average of 7 players and peak of 20-30 players daily.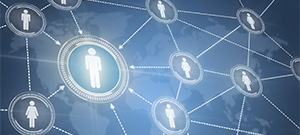 After the Interstate Poker Compact was initiated, Delaware players were able to connect with Nevada players through any of the racino sites via a platform powered by 888. Online poker players located in Delaware no longer have to suffer with minimal tables running, they now have access to potentially the largest online poker network in the country. Hopefully this will also apply to networking with other states such as New Jersey in the future.
In summary, the rules are now simple. To play, competitors must be aged 21, have an internet connection and access to funds for deposits. As long as you're physically situated in Delaware, regardless of whether you're a resident or a visitor, you're eligible to open an account with Delaware Park, Dover Downs, or Harrington Raceway.
Delaware Gambling Law
Here is a key passage from the gambling law of Delaware which may be of interest:
Art. 2, § 17. Lotteries and other gambling.
All forms of gambling are prohibited in this State except the following:
(a) Lotteries under State control for the purpose of raising funds,
(b) Lotteries (other than slot machines, roulette, craps and baccarat games) provided that each is sponsored and conducted under the limitations of Section 17B by companies, organizations or societies which have been in existence for at least 2 years; provided, however, that no person who shall not have attained the age of 18 years shall participate in any lottery (where money is the prize) otherwise authorized by the article,
(c) Wagering or betting by the use of pari-mutuel machines or totalizators on horse races conducted at racetracks within or without the State, provided that such wagering or betting may be conducted only either:
(1) within the enclosure of any racetrack licensed under the laws of the State to conduct a race meeting, or (2) within the enclosure of any racetrack licensed under the laws of the State to receive and accept wagers or bets on electronically televised simulcasts of horse races.
(d) Bingo games as conducted under the limitations of Section 17A.
Legal Gambling Age in Delaware
The legal gambling age for individuals who reside in Delaware is 18 for those who wish to participate in the lottery and pari-mutuel betting, but it is 21 for all casinos and poker rooms, both off- and online.
Delaware Gambling Taxes and Revenues
All gambling institutions, which includes those offering online poker in Delaware, must pay for offering the service. Each operator must pay a yearly license fee of $50,000 and in addition 15.5 percent of their gross revenue.
While this will generate a lot of revenue for the state, it hasn't put a significant dent in Delaware's $400 million fiscal deficit. During the fiscal year of 2017, gambling netted the state a net total of $2.7 million and then was the best year since the legalization of gambling.
Not long after gambling became legal in Delaware, a vote in Congress showed that both parties supported a ban on online gambling. This was mere months after Delaware passed the legislation. Luckily Delaware is still able to offer online gambling in a totally legal way to all players.
Regardless of the revenue from gambling in the state of Delaware being significantly less than in other states such as New Jersey and Nevada, the state makes more money than if it weren't legal and they support online gambling as well as bricks and mortar casinos within the state.

Legal Poker Sites in Delaware Versus Offshore Sites
Many people in Delaware gambled before the activity became legal in the state. Some used VPNs on their computers in order to circumvent the law. It has been argued that offshore and even out of state gambling websites will steal revenue from the state of Delaware if people continue to use them.
Generally speaking people prefer to do what's legal and gambling at a Delaware casino is effectively the same as supporting a local business. Because of events such as the interstate poker compact it has been proven that more people are playing at casinos within the state which generates more revenue.
As long as casinos based in Delaware continue to offer great service in terms of available games, payouts and even odds, then there is no concern that the state's industry cannot continue to flourish.
Other Forms of Legal Gambling in Delaware
Delaware also has a state lottery which is completely legal as well as the very popular Delaware Sports Lottery which generates almost half of its revenue during the few months of the NFL season. There are three racetrack casinos, also known as 'racinos' and there are legal forms of gambling on horse racing. At the state's three racinos it is also permitted to bet on a variety of other sports, which is something that is exclusive to the state of Delaware. There's is also a limited allowance for any charitable gambling activity.
Licensed and Regulated Poker Sites in Delaware