Overview Nevada was actually the first state to fully legalize and regulate online poker in the whole of the US. As a state which has had legal gambling within its borders for many years, the creation of legal poker sites in Nevada was the next logical step. Surprisingly it didn't become legal until 2011 and Nevada was […]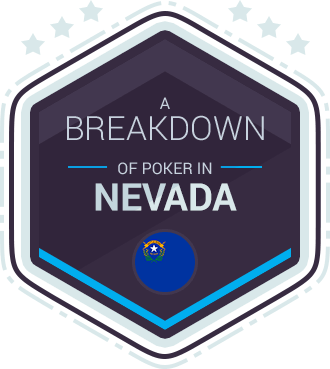 Overview
Nevada was actually the first state to fully legalize and regulate online poker in the whole of the US. As a state which has had legal gambling within its borders for many years, the creation of legal poker sites in Nevada was the next logical step. Surprisingly it didn't become legal until 2011 and Nevada was only just ahead of Delaware with its outlook on online gambling.
| | |
| --- | --- |
| Date of legalization | 02-21-2013 |
| Online population | 6100+ players (estimated) |
| Legal age to play online poker | 21 |
| Who signed online poker into law | Former Nevada Governor Brian Sandoval |
| Online poker bill ID | AB 113 |
| Online poker sites that accept players from Nevada: | |
Best Online Poker Sites for Nevada
America's Top Rated
1

BetOnline.ag
Features
Trusted by US Players Since 2001
Huge Bad Beat Jackpots
Fully Licensed and Regulated
Exclusive Bonus
100% up to $1000
2

Ignition Poker
Exclusive Bonus
150% up to $1500
3

Americas Cardroom
Exclusive Bonus
100% up to $1000
4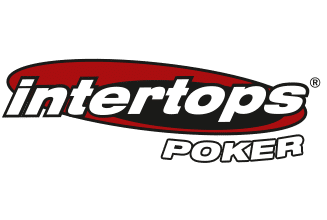 Intertops Poker
Exclusive Bonus
200% up to $1000
5

Bovada
Exclusive Bonus
100% up to $500
6

Juicy Stakes
Exclusive Bonus
200% up to $1000
7

Sportsbetting.ag
Exclusive Bonus
100% up to $2500
US State, abbreviated "
NV
"
Fully Regulated
Population

:

2.89 million

Legal Online Poker Age

:

21

Legal Poker Room Age

:

21

Capital

:

Carson City

U.S. Senators

:

Dean Heller (R); Catherine Cortez Masto (D)
Each state across the United States is responsible for implementing and upholding its own laws relating to gambling. Playing online poker in Nevada, as well as all other forms of online and offline gambling, is subject to these laws and we will explain the law and how it affects you here. We will also point you towards the best legal poker sites you can use when gambling in Nevada.
Nevada is obviously best known for the city of Las Vegas, the world capital of gambling, but there are also a number of Nevada online gambling sites which can be used within the state by those who prefer an online experience to visiting a land based casino.
Online Gambling in Nevada
Nevada online gambling sites which are regulated by the state are all completely legal and the state was the first to allow players to play online poker legally. General gambling had been legal in Nevada for over 80 years, but with the advent of the internet and online gambling, the existing law didn't cover the newfound way to play poker and other casino games.
2011 was actually quite late in the day, given that poker online had already become massive during the previous decade. All forms of online gambling became legal in Nevada in 2011 and players were very pleased with this development. This followed the DOJ's ruling regarding the Wire Act which allowed individual states to control and regulate their own citizens' online gambling activity.
As with in other states, the gambling law of Nevada means that it is legal for any resident of the state or visitor to the state to play poker online. Accessing Nevada-based online casinos from anywhere else in the world is possible, but players are subject to the laws of the state or country in which they find themselves when they log on. It is worthwhile checking the gambling law of a territory you are accessing the internet from if you intend to play at a Nevada casino from outside the state.
It is extremely important to remember that, just like in any other state, the laws in Nevada can be subject to change at any given time. High court rulings, the passing of new legislation and a host of other things can occur which changes laws relating to gambling, both online and offline. Any one of these changes can affect you as a player, but any major changes, such as online gambling no longer becoming legal, would always become public knowledge if they were to happen.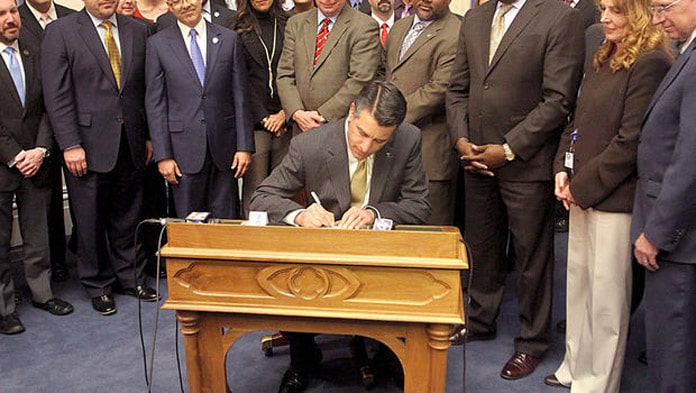 Nevada's Gambling History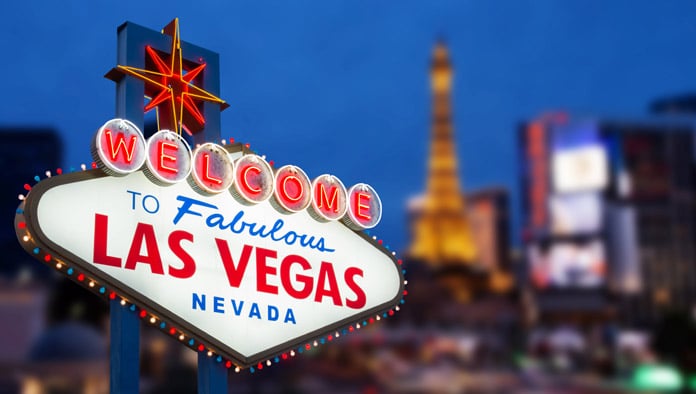 It is hard to imagine a time when Nevada didn't have gambling opportunities, but it was the first US state to be completely legal. It first enjoyed legal gambling status in 1870 and this lasted until 1910. During this a substantial tourist industry based around gambling had begun to flourish in the state.
Legal gambling wouldn't resurface in Nevada until 1931 and then it was due to the large number of workers in the state who were working on the construction of the Hoover Dam. More or less every single form of gambling was legalized in Nevada at this point.
The Interstate Poker Compact
In February of 2014 Nevada Governor Brian Sandoval and Delaware Governor Jack Markell signed an interstate poker compact which would let players from both states play competitive poker against each other. The hope was that more US states would then legalize and regulate online poker and that the benefits in raised revenue would attract more states to follow suit.
Additionally, to prepare for future expansions, the two states formed the Multi State Internet Gaming Association (MSIGA)as a means to ease the process of welcoming states to join the interstate compact further along the line.
It didn't have the colossal effect that was hoped for, but it did increase the number of players of online poker in Nevada and Delaware significantly.
Online Poker Gambling in Nevada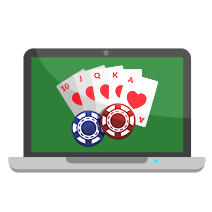 After online poker became 100% fully legal in Nevada it has become the state sport with thousands of players logging on to their site of choice every single day. You don't need to be a resident of the state to play – as long as you're physically present and over the age of 21 then you can register an account with an online poker site of choice.
Remember, registering an account can be done anywhere but you can only play when you're located in Nevada.
Ultimate Gaming was first in line to offer a legal internet poker website to Nevada residents in 2013. The site's popularity increased, not by coincidence, when the World Series of Poker came to Las Vegas in the summer. WSOP started its own poker site shortly after and then Real Gaming and South Point Casino were the next operators to follow suit. WSOP is the only surviving operator with an online poker site in the state of Nevada today.
As a flourishing gambling community and the mother state to legal online poker, there's absolutely no doubt that Nevada will continue to become a strong leader in the gambling industry. With their solidified systems and regulations in place along with the interstate poker compact and MSIGA, Nevada is set to help make online poker in the US great again.
Legal Gambling Age in Nevada
The legal age at which it is allowed to gamble in the state of Nevada is 21. This applies to all forms of legal gambling within the state.
Nevada Gambling Enforcement and Regulation
The Nevada Gaming Commission (NGC) approved the first set of gambling regulations in the state based on the Federal Wire Act in December 2011, which laid out the foundation for intrastate play.
The rules stated that online poker was legalized and could only be played within Nevada state boundaries. However, this was quickly dismissed after the United States Department of Justice (DOJ) made a ruling to place online poker outside of the Wire Act.
The DOJ said this relating to online poker:
"Interstate transmissions of wire communications that do not relate to a 'sporting event or contest' fall outside the reach of the Wire Act."
After the ruling from the DOJ, it wasn't until 2012 that the NGC started approving online gaming license requests from operators which eventually lead to the AB 114 bill being introduced, making online poker legal under Nevada state law.
Nevada Gambling Law
The following policy relating to gambling in the state of Nevada may be of interest: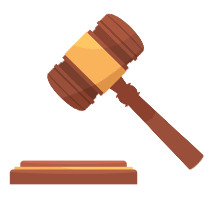 NRS 463.0129 Public policy of state concerning gaming; license or approval revocable privilege.

1. The legislature hereby finds, and declares to be the public policy of this state, that:
(a) The gaming industry is vitally important to the economy of the state and the general welfare of the inhabitants.
(b) The continued growth and success of gaming is dependent upon public confidence and trust that licensed gaming and the manufacture, sale and distribution of gaming devices and associated equipment are conducted honestly and competitively, that establishments which hold restricted and non-restricted licenses where gaming is conducted and where gambling devices are operated do not unduly impact the quality of life enjoyed by residents of the surrounding neighborhoods, that the rights of the creditors of licensees are protected and that gaming is free from criminal and corruptive elements.
(c) Public confidence and trust can only be maintained by strict regulation of all persons, locations, practices, associations and activities related to the operation of licensed gaming establishments, the manufacture, sale or distribution of gaming devices and associated equipment and the operation of inter-casino linked systems.
(d) All establishments where gaming is conducted and where gaming devices are operated, and manufacturers, sellers and distributors of certain gaming devices and equipment, and operators of inter-casino linked systems must therefore be licensed, controlled and assisted to protect the public health, safety, morals, good order and general welfare of the inhabitants of the state, to foster the stability and success of gaming and to preserve the competitive economy and policies of free competition of the State of Nevada.
(e) To ensure that gaming is conducted honestly, competitively and free of criminal and corruptive elements, all gaming establishments in this state must remain open to the general public and the access of the general public to gaming activities must not be restricted in any manner except as provided by the legislature.
2. No applicant for a license or other affirmative commission approval has any right to a license or the granting of the approval sought. Any license issued or other commission approval granted pursuant to the provisions of this chapter or chapter 464 of NRS is a revocable privilege, and no holder acquires any vested right therein or thereunder.
3. This section does not:
(a) Abrogate or abridge any common-law right of a gaming establishment to exclude any person from gaming activities or eject any person from the premises of the establishment for any reason; or
(b) Prohibit a licensee from establishing minimum wagers for any gambling game or slot machine.
Nevada Gambling Taxes and Revenues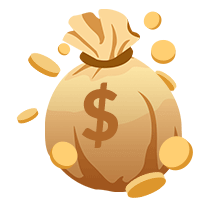 Gambling is estimated to make up a little over 42% of revenue earned by the state of Nevada, which is significantly higher percentage than any other source of income. Online poker only accounts for a small percentage of this and in 2014 it only generated $700,000 in income for the state.
Nevada is a state that thrives on gambling and the fact that it earns an estimated $1.4 billion each year through taxes on winnings and fees from casino operators means that the industry is primarily responsible for keeping the state afloat.
Legal Poker Sites in Nevada Versus Land Based Casinos
With the arrival of online poker, many casino owners in the state of Nevada feared that legalizing it would have a detrimental effect on their business. This however proved to be relatively unfounded as Las Vegas in particular attracts millions of people every single year to its casinos and the real casino experience can't be beaten.
Many casinos actually started their own websites so it's possible to play poker or other online casino games from, for instance, your hotel room during a visit to The Silver State. Nevada's gaming industry is quite fierce and generally does not welcome competition, but online poker posed no threat to the status quo and has therefore had very little impact on business and has only helped to bolster the state's economy.
Options for Gambling in Nevada
As you probably know, Nevada is a gambling hotspot with over 250 land-based casinos and also being home to several tribal gaming operations within the state (regulated by the National Indian Gaming Commission).
Charitable gaming is also permitted and regulated along with pari-mutuel wagering and of course online poker. However, you may find it surprising that there is no state lottery in Nevada and the simple explanation for this is that the gaming industry does not want competition.
Keep in Mind
We are not legal professionals so be sure to educate yourself on responsible gambling and consult a lawyer where necessary in applicable matters, using this page only as an opinionated guide.
Common Questions
When was online poker legalized in Nevada?
Online poker was legalized in Nevada on February 21, 2013, and the Nevada gaming Control Board (NGCB) began issuing licenses to operators after. The bill that legalized the industry – AB 114 – only covered online operations, de facto creating the first hot bed for poker in the United States.
How many players play online poker in Nevada?
On average, 6,110+ players at any given time.

Nevada generated $120 million from poker in 2018, making it one of the highest results to date, and showing strong growth occasioned by pooling New Jersey with the state compact already featuring both the Desert State and Delaware.

Roughly 60 million people in the United States play poker, with online poker being the most popular form. Specific numbers per state are not known, but regulators use revenue to gauge interest.

During the World Series of Online Poker (WSOP) 2019, Nevada drew 6,110 players and generated a prize pool of $80,548,600.
What's the legal age for online poker in Nevada?
In Nevada, the legal age to play online poker is 21. The majority of states have chosen 21 as the legal age for poker for reasons that don't have to do with online poker. More specifically, when legalizing the industry lawmakers decided to align the legal drinking and gambling age, so that retail casinos aren't forced to track under 21 individuals in the first place.

While this may not really add up in the case of online poker card rooms, the fact remains unchanged. In February, 2017, Assemblyman Jim Wheeler, R-Gardnerville proposed Assembly Bill 86 which was designed to lower the official gambling age to 18 but ultimately flopped.
Who signed the Nevada online poker bill into law?
Former Nevada Governor Brian Sandoval was the one to sign AB 114 into law in February 21, 2013, making it possible for the Desert State to welcome the first legal online card rooms in the United States, serving as the basis of all further development.
Which poker bill made online poker legal in Nevada?
AB 113, also known as Assembly Bill 113. Nevada legalized online poker after the state's lawmakers backed AB 113 and with the legalization of online poker, the following poker regulations were enforced:
1. Participants must be 21 years of age or older.
2. All websites must use geolocation software that checks a player IP.
3. Players can only have a single account per website.
4. Rake cannot exceed 10 percent.
5. Offshore websites were banned from Nevada for a period of 10 years under the "bad actor" clause.
6. Players must be able to pass verification checks.
7. All participants must be physically located in Nevada.