With over 4.8 billion mobile phone users by the end of 2016, e-wallets continue to grow at an astonishing rate, with Paypal being at the forefront. Established in 1998, PayPal was one of the first online payments systems to offer a convenient way to transfer money online to anyone around the world. They continue to […]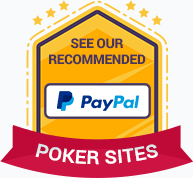 With over 4.8 billion mobile phone users by the end of 2016, e-wallets continue to grow at an astonishing rate, with Paypal being at the forefront. Established in 1998, PayPal was one of the first online payments systems to offer a convenient way to transfer money online to anyone around the world.
They continue to improve its security features and ease of use, subsequently making it one of the giants of the e-wallet industry.
Here are the best online poker sites in 2022 that accept PayPal:
Poker Sites That Accept PayPal
America's Top Rated
1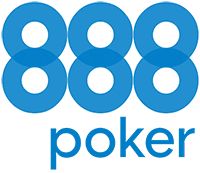 888 Poker
Features
Numerous Payment Options
Vast Amount of Tournaments
VIP & Loyalty Program
Exclusive Bonus
100% up to $700
With over two decades of experience in the payment service business, PayPal is among the most reputable online payment systems on the planet. Considered to be one of the safest and most secure electronic payment solutions, you'll find PayPal available at 100s of poker rooms, for both deposits and withdrawals.
One of the reasons why PayPal online poker sites are so popular is simply because it's one of the most widely used. If you've ever purchased anything online, chances are you paid for that purchase with PayPal. Naturally, poker operators are always looking for ways to make their players' life as hassle-free as possible and accepting a payment option that most players probably already has is a no-brainer.
Playing Online Poker with PayPal in the United States
PayPal has recently reversed its no-gambling transaction policy that it had in place for years and this has opened up the possibility of playing online poker on PayPal-friendly poker sites. Making deposit and withdrawals had always been an uphill task for most online poker players but this has all changed now.
However, this depends entirely on where you live and which poker site you are trying to play on. Since passing of the Unlawful Internet Gambling Enforcement Act (UIGEA) in 2006, it has become illegal for anyone to process payments to and from gambling sites who are acting unlawfully. This means you will not see PayPal as a deposit option on any online poker sites operating in states in the US where online gambling is illegal. However, this means PayPal does work for states such as New Jersey, Nevada, Delaware, and Pennsylvania, which for right now are the only legal states in the US when it comes to online gambling.

Some of the popular United States online poker sites that accept PayPal as a deposit and withdrawal method include WSOP (Nevada and New Jersey), 888poker (New Jersey), as well as New Jersey's Caesars, 888, Golden Nugget, Harrah's and Betfair online poker rooms. All of these sites are the top-rated online poker rooms in the United States, but players have access to many more PayPal poker sites that we have not listed.
Safety and Security at PayPal Online Poker Sites
To begin with, PayPal has a great reputation not only because it offers great services across the globe but also because it only partners with online poker rooms that are legal and safe to use. That said, any online poker room that accepts PayPal as a payment method has to be vetted to ensure it meets the safety and security standards of the company.
Besides that, in the United States, there is some oversight by the government, and this is intended to see to it that all legal and regulated poker sites in the country are safe and secure. To ensure this, authorities around the country including state governments have implemented regulations and passed laws to ensure that all the player's funds and information are safe. PayPal has to adhere to these laws and the result is the exceptional service that it offers.
Why You Should Go for PayPal-Friendly Online Poker Sites
PayPal's decision to allows online poker deposits and withdrawals was among the most anticipated moves in the United States online gambling industry. This was because of the benefits that the payment service has to offer online poker players. Some of these benefits include:
Safety – In addition to the standard security features that it packs, PayPal offers more privacy and better protection against theft when playing online poker. Players' financial details are stored in PayPal's secure system which makes use of the latest encryption technology.
Speed – PayPal transfers funds between accounts almost instantly which saves the players a lot of time and allows them to dive into their favorite online poker games without breaking a sweat. This is made possible by the fact that all that is needed to perform a transaction is an email address and a password – the days of lengthy forms are long gone.
Reliability – The payment service allows users to link multiple bank accounts, credit cards, and debit cards. This way, you will never have to forego an online poker game because one of your banking accounts is short on funds.
Adding Funds to Your PayPal Account
Once you create a PayPal account you will need to add funds to it. All you will need to do is to log into the account and navigate to the option that allows you to add to your balance from your bank account, credit card, or debit card. It is that simple.
Alternatively, PayPal also allows users to use their bank account balances or credit cards directly when making deposits. This makes things even easier when you need to quickly top up your online poker account using PayPal.
How to Make a Deposit Using PayPal
Create a PayPal account if you do not have one: Follow the simple instructions on PayPal's website to create your account.
When you've decided on an online poker site to play at, create your account for that site.
Locate PayPal in the deposit options.
Follow the on-screen instructions and choose an amount that you would like to deposit. You need already have this amount in your PayPal account unless you've decided to link your PayPal account with your bank account for direct transfer.
Once you've completed the deposit with all the relevant information, you'll receive a message to confirm your deposit has been processed.
Log back into your account and it should've been updated with the newly added funds.
How to Withdraw Funds Using PayPal
Find the cashier page on your poker website and choose PayPal as your withdrawal method.
Choose the amount you wish to withdraw and enter your PayPal account's details.
Once you've completed and approved the withdrawal, the funds should appear in your PayPal account in a matter of minutes.
Fee-Free Service
Unlike with other payment services, making payments at PayPal online poker rooms is very affordable. The service does not charge administration fees, service fees or processing fees. Furthermore, the transaction fees are usually covered by the online poker sites and not the players. In some cases, there may be a fee applied to your transaction, but players are cushioned by a cap that limits the amount they will be charged.
It is, however, very important to note that while PayPal itself does not charge its users any fees when they make payments to online poker sites, other charges may crop up, especially depending on the currency you are using. If you are in the United States, you should have nothing to worry about in this regard unless you have bank balances in foreign currencies.
Making the Best Out of PayPal Online Poker Sites
On its own, PayPal already offers online poker players a ton of amazing perks and a whole lot of value. Even so, depending on the online poker room that you choose, you can get a lot more value from using PayPal as your preferred payment method. All the top-rated online poker rooms already have several great features in store for its players – these include deposit bonuses and promotions. Taking advantage of these bonuses and promotions will allow you to significantly increase the value of your bankroll and this will not only allow you to play more of your favorite online poker games but also give you more cash to spend outside your gaming sessions. After all, other than entertainment, the goal of playing online poker is winning.
Frequent Paypal Questions
How much does PayPal cost to use?
Absolutely nothing. It's quick and free to create an account so you'll be up and running straight away.
Is it safe to use PayPal?
Of course, PayPal is one of the safest payment methods online having been run as an online payment system since 1998.
Can I cash out with PayPal?
Most Top Rated US Poker Sites allow PayPal as a deposit option as well as a withdrawal option. We'll always note down what payment methods a website accepts on our reviews, however if you visit any online poker site you can check this yourself too by looking out for brand icons which can generally be seen on the homepage.
Are fast payouts possible with PayPal?
If you have finished playing online poker and want to cashout your winnings, you can do so almost instantaneously with PayPal.
Are there any limits using PayPal?
There are no spending limits and withdrawal limits because it's all real money. Your account may have limits applied by default after you've created the account but you can easily remove this in your account options.