Gambling in New Jersey

(Credit: Steve Mcgraw)
New Jersey
US State, abbreviated "NJ"
(Fully regulated)
Population

:

8.96 million

Legal Online Poker Age

:

21

Legal Poker Room Age

:

21

Capital:

Trenton

Governor

:

Chris Christie (R)
There are different laws relating to gambling in each state if the US – no two states have the exact same laws. In New Jersey, online poker is legal and can be played at a host of legal websites. We take a look at the law in The Garden State and see how it affects you if you live or just enjoy online gambling in NJ.
In 2013 online gambling in NJ became completely legal and became the third fully legalized state in the US for online poker which currently has two poker networks involving five different sites. Officially licensed online poker rooms include Borgata, Party Poker, WSOP.com and 888.
Although the online gambling industry is now doing relatively well in New Jersey, it wasn't always an upward journey.
New Jersey Online Gambling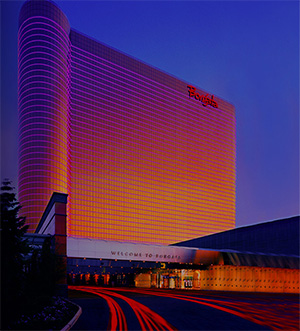 The state of New Jersey has experienced an abundance of changes to its gambling laws over the past few years. From the very beginning, there were five partnerships established and also a handful of supporting companies involved in support during the roll-out for licensed and regulated New Jersey online poker. The list included Party/Borgata, WSOP.com, 888, Ultimate Poker and Betfair.
Unfortunately, the lack of activity during the early days meant that having five online poker networks was over ambitious, leading to Ultimate Poker bowing out from the partnership. In 2014, Betfair followed suit due to the lack of players even after one year in operation which left 888 and WSOP.com who later decided to merge the majority of the two sites' player pools.
There were also many reports of technological issues with the geolocation software which pinged players to differently locations such as Pennsylvania or New York, making them unable to play. Payment methods were also unforgiving with an abundance of payment rejections and failures.
This all slowed down the kick-start that was to be expected for New Jersey online poker. Governor Chris Christie boldly predicted beforehand that online gambling would generate the state close to $1 billion revenue yearly, but figures turned out to be around $120 million a year.
Online casinos actually performed better than online poker rooms generating at the minimum 60% of gambling revenue. Even after receiving poor performance figures, New Jersey officials did not decide to collaborate with Nevada and Delaware in the the interstate poker compact which would without a doubt have increased online poker room activity exponentially.
Fortunately, after measures were taken to fix the geolocation software and the card payment problems, growth in revenue increased and activity slowly climbed as New Jersey officials continued to promote and support the industry.
If you are playing online poker or any other casino game in New Jersey it is one hundred percent legal regardless of whether you are a state resident or if you are visiting. If you use a casino website which is based in New Jersey while you are outside of the state then the gambling law of the territory where you are will apply, rather than that of the state of New Jersey.
Legal Gambling Age in New Jersey
The legal gambling age for individuals residing in New Jersey is 18 years old for all forms of the act, with the exception of casinos, including NJ online casinos, which requires players to be at least 21 years old.
New Jersey Gambling Enforcement and Regulation
All activity relating to gambling regulation and enforcement in the state of New Jersey is overseen by the Casino Control Commission. This state governmental agency was started in 1977, primarily to deal with casinos in Atlantic City – its headquarters are still in Atlantic City to this day.
All laws and legislation only applied to gambling in land-based casinos and as online gambling, poker, in particular, became more popular, an expansion of the law was needed to cover this. The law was amended and in 2013 New Jersey became the third state in the US to legalize online gambling.
Now the Casino Control Commission is also responsible for all NJ online casinos as well as the bricks and mortar kind.
New Jersey Gambling Law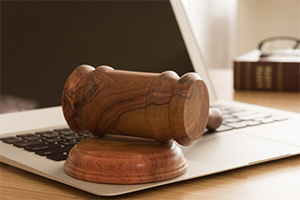 The following are amendments made to New Jersey gambling law which pertain to online gambling which may be of interest:
2. Section 6 of P.L.1977, c.110 (C.5:12-6) is amended to read as follows:
6. "Casino" or "casino room" or "licensed casino" — One or more locations or rooms in a casino hotel facility that have been approved by the commission for the conduct of casino gaming in accordance with the provisions of this act, including any part of the facility where Internet wagering is conducted. "Casino" or "casino room" or "licensed casino" shall not include any casino simulcasting facility authorized pursuant to the "Casino Simulcasting Act," P.L.1992, c.19 (C.5:12-191 et seq.).
(cf: P.L.1996, c.84, s.1)
3. (New section) "Internet wagering" means the placing of wagers with a casino licensee at a casino located in Atlantic City using a computer network of both federal and non-federal interoperable packet switched data networks through which the casino licensee may offer authorized games to residents of this State who have established a wagering account with the casino licensee.
4. (New section) "Internet wagering gross revenue" means the total of all sums actually received by a casino licensee from Internet wagering operations, less only the total of all sums actually paid out as winnings to patrons; provided, however, that the cash equivalent value of any merchandise or thing of value included in a jackpot or payout shall not be included in the total of all sums paid out as winnings to players for purposes of determining Internet wagering gross revenue.
New Jersey Gambling Taxes and Revenues
Gambling is big business in the state of New Jersey and while it doesn't compete at the same level as heavyweight gambling states like Nevada, it still raises $1.4 billion per year in gambling taxes and $6 billion per year in gambling revenue.
A bill was passed in 2015 in order to help Atlantic City in standardizing its tax burden. The bill was called Payment In lieu of Taxes, or PILOT, and tax was set for casinos in Atlantic City at a combined total of $120 million each year for a total of fifteen years. Once this bill was passed it stopped the yearly battle of legal arguing over the new tax rates, costing both state and casinos a large sum in legal expenses.
The PILOT bill is only a short-term solution – even though fifteen years is a longer term – because any change in the casino landscape of New Jersey, such as closures, could see some casinos paying more than initially discussed. A dip in revenue could also prove catastrophic for a casino as a result of PILOT and some casinos are claiming that this is the case for them.
However, if new casinos were to open, then the existing ones would pay less than originally thought. The whole PILOT bill is actually a gamble in itself in that sense.

Online Gambling in New Jersey
Despite the rocky start, the New Jersey online gambling industry has improved at a rapid pace and will only continue to grow in the future. In 2016, revenues totalled $167 million from online gambling, which showed a 32% increase on the previous year.
There are now also two racetracks outside of Atlantic City to accommodate those who wish to gamble online. Additionally, state officials are working towards a deal with the UK to increase the pool of New Jersey online poker players which would drastically boost activity and prize pools.
But it is inevitable that New Jersey players will still continue to pursue competition at off-shore poker sites because of the abundance of players and rooms. Hopefully, the idea of interstate compacts will be revisited in the future, not just with Nevada and Delaware, but with many other states too.
Land Based Casinos of New Jersey and Online Competition
The state had wanted to legalize sports betting for a long time and thanks to the Wire Act they should have been able to. Sports leagues in the US are not big fans of gambling on their games as they believe it can cause corruption in sport. This put the state of New Jersey in a sticky situation.
It was decided that those states which already offered sports betting should be allowed to continue to do so – the four in this situation were Nevada, Oregon, Montana, and Delaware.
New Jersey was actually allowed to legalize sports betting if it managed to sort out the legislation within a year, after receiving a federal dispensation. The plan was to open sportsbooks at casinos and racetracks within the state. What should have been an easy task failed to come to fruition and New Jersey cannot offer legal sports betting of any kind today.
A group continues to lobby for more casinos in the northern part of the state, but there are concerns following the bankruptcy of some of Atlantic City's casinos, including the Revel Casino and the Trump Taj Mahal.
New Jersey has had to deal with a changing landscape of gambling through the years and seems to have suffered more adversity than any other state in its attempts to offer fully legal forms of gambling to its residents.
Gambling Struggles in New Jersey
Atlantic City might not attract the same volume of players as Las Vegas and it might just be a fraction of the size when it comes to its gambling area, but there's a lot of money in casinos.
Considering how much revenue casinos and gambling makes for the state, it might come as a surprise to learn that there are actually only seven casinos in Atlantic City, the Vegas of the East Coast. Within these casinos, you will find more than 29,000 slot machines and a colossal 1,440 table games.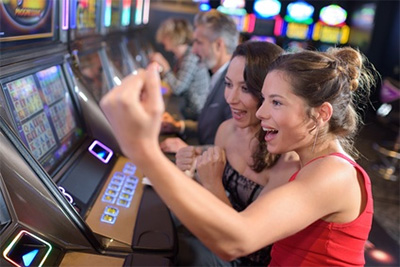 The largest of the casinos in New Jersey is Bally's Atlantic City, with 5,200 slots and 230 tables for blackjack, roulette, poker and other table games. This is closely followed by the Borgata Hotel Casino and Spa which has the same number of tables and slightly fewer slots at 4,000.
Atlantic City also offers six live poker rooms and over 200 individual poker tables for enthusiasts of the game.
There have been discussions for many years about building more casinos in northern New Jersey in order to better compete with the casinos in New York, but it has met opposition from within.
Proprietors of Atlantic City's casinos claim that they don't do particularly well already and competition from within the state could be detrimental to their business.
One form of competition which has actually not proven to harm New Jersey casinos is the advent of online poker and casino games. As within Las Vegas, people travel to towns and cities with casinos for an all-around experience and that's not about to change because the games can be played online.
If anything, online gambling has increased gambling revenue altogether in the state of New Jersey. Its own revenue doesn't compete on any level with that of the bricks and mortar casinos, but also it doesn't steal any of the casinos' customers. Also, several casinos within New Jersey have their own websites, so they have become the competition, in a way.
Online Poker in New Jersey
To summarise the specifics of playing online poker in New Jersey:
➤ Online poker is only legal at licensed and regulated New Jersey poker sites
➤ Players must be aged 21 and over
➤ Activity is not bound to just residents, visitors are also welcome
➤ Operation of gambling websites are restricted to Atlantic City casinos with the exception of the two racetracks
➤ A 15% tax on internet gambling revenue is imposed
Licensed and Regulated Poker Sites in New Jersey