Overview In New Jersey, online poker is legal and can be played at a host of legal websites. We take a look at the law in The Garden State and see how it affects you if you live in NJ and enjoy online gambling. Date of legalization 02-26-2013 Online population 6520+ players (estimated) Legal age to play online […]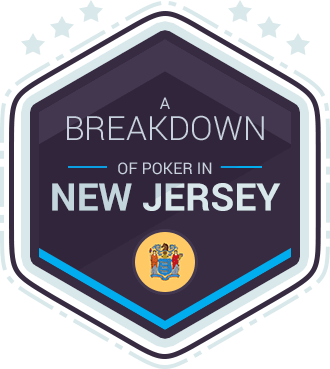 Overview
In New Jersey, online poker is legal and can be played at a host of legal websites. We take a look at the law in The Garden State and see how it affects you if you live in NJ and enjoy online gambling.
| | |
| --- | --- |
| Date of legalization | 02-26-2013 |
| Online population | 6520+ players (estimated) |
| Legal age to play online poker | 21 |
| Who signed online poker into law | Former New Jersey Governor Chris Christie |
| Online poker bill ID | A2578 |
| Online poker sites that accept players from New Jersey: | |
Best Online Poker Sites for New Jersey
America's Top Rated
1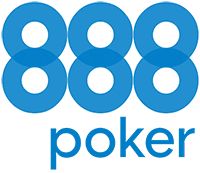 888 Poker
Features
Numerous Payment Options
Vast Amount of Tournaments
VIP & Loyalty Program
Exclusive Bonus
100% up to $700
2

Party Poker
Exclusive Bonus
$30 in Free Tickets
US State, abbreviated "
NJ
"
Fully Regulated
Population

:

8.96 million

Legal Online Poker Age

:

21

Legal Poker Room Age

:

21

Capital

:

Trenton

Governor

:

Chris Christie (R)
There are different laws relating to gambling in each state in the US – no two states have the exact same laws.
In 2013, online gambling in NJ became completely legal and the Garden State became the third fully-legalized state in the US for online poker which currently has four poker networks involving seven different sites. Officially licensed online poker rooms include:
Borgata
Pala Poker
playMGM Poker
Although the online gambling industry is now doing relatively well in New Jersey, it wasn't always an upward journey.
Poker Networks in New Jersey – Overview
With so many opportunities to play poker online in New Jersey, you will certainly want to know a little more about each respective offer. Of course, they tend to change quite often, something we tend to reflect in our reviews. As a result, there are quite a few possible picks. With this in mind, let's have a closer look at each separate website here.
You will immediately see that certain operators are already sharing their player bases while others still prefer to go it solo. New Jersey's poker networks are vibrant and offer great opportunities to play.
What the state now needs is to see the inter-state network scaled. However, this will take until at least 2021 to see in places that are most likely to legalize online poker, including:
Back to the NJ networks,though, here's all the vital information that you need to know:
Borgata Poker
Borgata arrived at the same time Partypoker did, with the website immediately seeking closer ties with playMGM and sharing players and prizes. The poker section offers you a 100% up to $600, along with other noteworthy promotions, including The Grind for extra $4,500.
The website currently offers quite a few versions of the game, including but not limited to:
No-Limit Hold'em
Pot-Limit Omaha
Omaha Hi-lo
7-Card Stud
There are many daily freerolls and tournaments as well as Mega Events, large prize pool events and more.
Partypoker NJ
Partypoker NJ is one of the earliest establishments in the New Jersey's poker climate. The website opened doors in 2013 and today it shares liquidity with Borgata and playMGM.
The events you will find on all three websites remain largely the same, with the occasional extra offer rearing its head here and there. Partypoker focuses mostly on No Limit Hold'em and Pot-Limit Omaha, which is an excellent pick for serious players.
Sit'n'Go's are also featured on the website but they tend to be rather underpopulated. Partypoker remains one of the leading poker networks not only in New Jersey and the United States, but the entire world with events taking places on three continents.
WSOP

It's really a small wonder that Caesars is one of the best performing online poker venues in New Jersey both in 2018 and 2019 (scroll down for details). WSOP.com provides players with multiple gaming options, including:
Caesars Interactive Entertainment established one of the most accomplished poker networks, WSOP.com, back in 2013, partnering with 888. Today, 888 runs a series of satellite events for WSOP and offers promotional packages designed to send players of merit directly to the World Series of Poker Main Event each summer.
The longer you play at WSOP NJ, the better synergies you will build with the card room. WSOP provides players with a special reward system known as Player Rewards. The tier-based reward program runs several levels, including:
Player – 0-199 APPs, 0% rake back
Bronze – 200-749 APPs, 8% rake back
Silver – 750-1,499 APPs, 20% rake back
Elite – 1,500-19,999 APPs, 25% rake back
Champions Club – 20,000+ APPs, 32% rake back
Unlike the majority of loyalty programs, WSOP allows players to accumulate points for every raked hand regardless of the outcome, which puts the platform way up on our list of recommended poker venues in NJ.
PokerStars NJ

PokerStars took a while before the world's famous brand managed to claw back a place for itself in the New Jersey market. The card room opened in 2016 and it hasn't been part of any shared liquidity scheme.
Still, PokerStars has managed to corner almost half of the existing cash games market in the state, proving that reputation is quite appreciated among players. Today, PokerStars runs a variety of events and games, from Sit & Go's to the website's own Spin & Go's, not to mention the MTTs and other events all throughout the week.
888
888 has been present on the market since 2013 after it teamed up with Caesars Interactive Entertainment. Today, 888 shares its network of players and prizing money with WSOP.com and the pair continue to dominate the NJ market, offering the juiciest rewards and hosting the world's biggest events.
Pala Poker
Although there haven't been too many new developments, Pala Interactive, LLC arrived on the market in 2017 with its namesake card room. Established in conjunction with Borgata Hotel Casino & Spa, Pala uses its own proprietor software, which sets it apart from most competitors.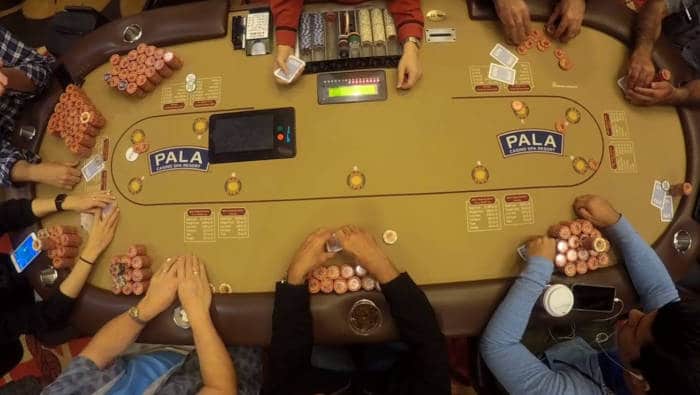 Pala features a decent sign-up bonus and a fair number of daily tournaments, although, as you can expect, the population of this online card room is slightly lower than you'd hope for.
playMGM Poker
playMGM is another late arrival. Opened in August 2017, the card room pools its players with Borgata and partypoker NJ, allowing it to offer a solid variety of games, promotions and tournaments. You can play quite a few games here, including:
No-Limit Hold'em
7-Card Stud
Pot-Limit Omaha
Omaha Hi-Lo
Sit & Go's
MTTs
What is the Legal Gambling Age in New Jersey?
The legal gambling age for individuals residing in New Jersey is 18 years old for all forms of the act, with the exception of casinos, including NJ online casinos, which requires players to be at least 21 years old.
New Jersey Online Gambling
The state of New Jersey has experienced an abundance of changes to its gambling laws over the past few years. From the very beginning, there were five partnerships established and also a handful of supporting companies involved in the roll-out of licensed and regulated New Jersey online poker. The list included:
Borgata
WSOP.com
Ultimate Poker
Betfair.
Unfortunately, the lack of activity during the early days meant that having five online poker networks was over-ambitious, leading to Ultimate Poker bowing out from the partnership.
In 2014, Betfair followed suit due to the lack of players even after one year in operation which left 888 and WSOP.com which later decided to merge the majority of the two sites' player pools.
There were also many reports of technological issues with the geolocation software which pinged players to different locations such as Pennsylvania or New York, making them unable to play. Payment methods were also unforgiving with an abundance of payment rejections and failures.
This all slowed down the kick-start that was to be expected for New Jersey's online poker. Governor Chris Christie boldly predicted beforehand that online gambling would generate the state close to $1 billion revenue yearly, but figures turned out to be around $120 million a year.
Online Casinos Lead on Poker Card Rooms at Launch
Online casinos actually performed better than online poker rooms generating at the minimum 60% of gambling revenue.
Even after receiving poor performance figures, New Jersey officials did not decide to collaborate with Nevada and Delaware in the interstate poker compact which would without a doubt have increased online poker room activity exponentially.
Online Casinos Lead on Poker Card Rooms at Launch
Online casinos actually performed better than online poker rooms generating at the minimum 60% of gambling revenue.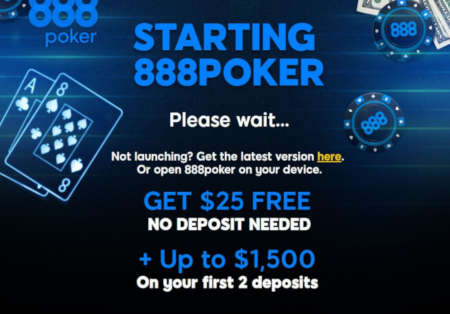 Even after receiving poor performance figures, New Jersey officials did not decide to collaborate with Nevada and Delaware in the interstate poker compact which would without a doubt have increased online poker room activity exponentially.
Fortunately, after measures were taken to fix the geolocation software and the card payment problems, growth in revenue increased and activity slowly climbed as New Jersey officials continued to promote and support the industry.
If you are playing online poker or any other casino game in New Jersey, it is one hundred percent legalregardless of whether you are a state resident or if you are just visiting.
If you use a casino website which is based in New Jersey while you are outside of the state then the gambling law of the territory where you are will apply, rather than that of the state of New Jersey.
New Jersey Gambling Enforcement and Regulation
All activity relating to gambling regulation and enforcement in the state of New Jersey is overseen by the Casino Control Commission. This state governmental agency was started in 1977, primarily to deal with casinos in Atlantic City – its headquarters are still in Atlantic City to this day.
All laws and legislation only applied to gambling in land-based casinos and as online gambling, poker, in particular, became more popular, an expansion of the law was needed to cover this. The law was amended and in 2013 New Jersey became the third state in the US to legalize online gambling.
Now the Casino Control Commission is also responsible for all NJ online casinos as well as the bricks and mortar kind
Online Gambling in New Jersey
Despite the rocky start, the New Jersey online gambling industry has improved at a rapid pace and will only continue to grow in the future. In 2016, revenues totaled $167 million from online gambling, which showed a 32% increase on the previous year.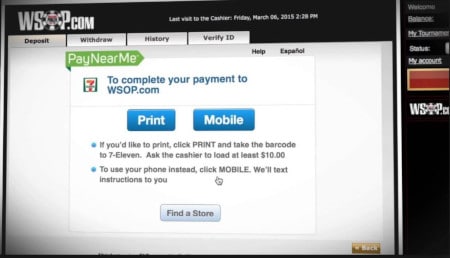 There are now also two racetracks outside of Atlantic City to accommodate those who wish to gamble online.
Additionally, state officials are working towards a deal with the UK to increase the pool of New Jersey online poker players which would drastically boost activity and prize pools.
But it is inevitable that New Jersey players will still continue to pursue competition at off-shore poker sites because of the abundance of players and rooms.
Hopefully, the idea of interstate compacts will be revisited in the future, not just with Nevada and Delaware, but with many other states too.
Shared Liquidity – The Future Belong to the Brave
Having spent years in isolation, WSOP.com and 888 decided to unite their networks across state borders and pool players from multiple states together. On March 25, 2015 the United States saw its first cross-border shared-liquidity scheme launch in earnest and with it came great hopes for a reinvigorated player & prize pool.
New Jersey followed the example of Delaware and Nevada only later when a preliminary agreement was reached in 2017. It wasn't an easy undertaking either, as noted by WSOP.com Head of Online Poker Bill Rini in a statement for the Associated Press:
This has been a huge collaborative effort from all involved and it is important to thank the elected leadership and regulatory authorities in Delaware, Nevada and New Jersey for their dedication and diligence to help move online poker forward.
At the time, it was thought that New Jersey with its nearly 9 million people would help inject a much-needed fresh blood into the arteries of online poker, with Delaware and Nevada sporting a combined population of 4 million people.
Things did turn a little differently, though, with New Jersey's poker revenue falling in favor of the other members in the liquidity scheme.
Immediate Effects from the Shared Liquidity Scheme in New Jersey
Instead of proving a long-term solution, the shared-liquidity scheme has produced mixed results. A month after the initiative was introduced, revenue in NJ fell by $1.9 million in June, 2018 compared to May.
Not all operators registered a downswing, with Caesars Interactive Entertainment New Jersey raking in $565,000 more than a month before.
By December 2018, 6 months after the introduction of the shared liquidity, New Jersey's online poker industry had generated 21 months of year-over-year losses, bar a single month. Again, different operators shared different fates at the time:
Caesars – 38% Y/Y increase
PokerStars – 23% Y/Y decrease
Borgata – 30% Y/Y decrease
New Jersey's Poker Results Last Year
Though it took a while, we are finally able to pull out the numbers for New Jersey's poker industry last year. A lot has happened since the beginning of 2019 that might affect poker in a bad way, but at least we can now have a reliable comparison based on previous results. Here's how poker performed:
| License | Total Win | Y/Y |
| --- | --- | --- |
| Borgata | $5,667,016 | -24.4% |
| Caesars | $7,750,178 | 11.0% |
| Resorts | $7,976,101 | -18.5% |
| Year Total | $21,393,295 | -11.8% |
Interestingly enough, though, casino revenue continued to soar, not only in every single property offering poker products, but well across the board, with the Year Total for casino products hitting 25.3% Y/Y increase. For example, online poker in December, 2018 reached $1,764,562 which was still a minuscule amount compared to the $27,243,703 raked in through the online casinos.
A month from December, New Jersey generated $1.9 million in January 2019 from online poker. Even though these numbers are still quite modest, they at least mark two consecutive upticks with both December and January adding to the overall performance a little.
| | Revenue | M/M Change | Y/Y Change |
| --- | --- | --- | --- |
| Total | $33.6m | +15.8% | +53.0% |
| Online Casinos | $31.7m | +16.4% | +58.5% |
| Online Poker | $1.9m | +6.7% | -3.5% |
Even with the positive developments in poker revenue M/M, New Jersey will need to keep up for a little while longer in order to beat the 2018 downturn. Looking at the specific results for January, 2019 Caesars managed to generate a brilliant Y/Y increase at the expense of all other operators:
| | Jan. 2019 | Dec. 2018 | M/M | Jan. 2018 | Y/Y |
| --- | --- | --- | --- | --- | --- |
| Borgata | $488,505 | $441,172 | +10.73% | $626,689 | -22.05% |
| Caesars | $724,895 | $729,283 | -0.60% | $507,048 | +42.96% |
| Resorts | $669,490 | $594,107 | +12.69% | $816,959 | -18.05% |
| Total | $1,882,890 | $1,764,562 | +6.71% | $1,950,690 | -3.48% |
Why the Downswing in NJ, NV, DW?
The idea of pooling together the three states was inspired and it promised solid returns. Though there's no way of knowing what hindered progress initially, it's worth noting WSOP.com's own snafu during the formative months of the experience.
WSOP's network experienced several high-profile problems, including players unable to access events because they had been already registered, a bug that the operator took a while to solve. Later, it turned out that the loyalty program wasn't functioning as intended, leaving even more players disappointed.
Truth be told, the rather tepid interest in online poker cannot be solely chalked up to these temporary technical glitches, but WSOP's false start might have contributed.
Pennsylvania Joining the Shared Liquidity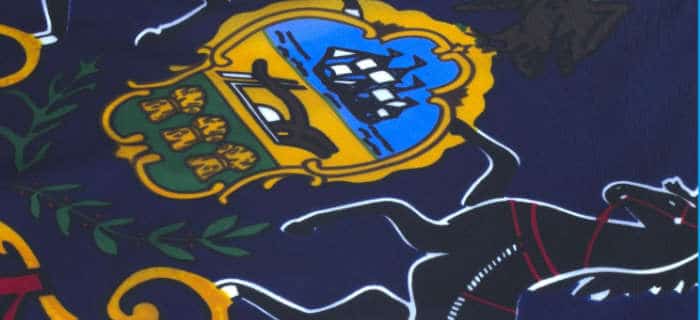 Pennsylvania is the fourth state that is planning to hop on the shared liquidity bandwagon. With a population of 13 million, the Keystone State will be pouring a potentially larger crowd of players than New Jersey did which is reason enough to believe that revenue can grow overall.
Many businesses hesitated whether to buy a license back in 2018, but good many did. Today, Pennsylvania is preparing to launch its online gaming and poker operations as early as this summer, although some new circumstances have emerged, namely the surprising reversal of the DoJ's 2011 Wire Act Opinion, which can now directly affect shared liquidity.
On January 18, 2019 the Pennsylvania Gaming Control Board (PGCB) issued a memo asking licensed operators to prepare a report within 30 days outlining the possible affects a reversed Wire Act decision can have on each individual business.
The Wire Act's Opinion and Upsetting Progress
In 2019, there has been much hope that the poker landscape in the country can change for the better. True, not many stateshave decided to step up their poker game and introduce multiple bills, but a fair few tried, notably New York. Amid the high hopes of including even more states to the shared liquidity scheme came a much unpalatable development – the reversal of the DoJ's Wire Act Opinion of 2011.
What does this mean for you and online poker in general?
Well, the Wire Act is a piece of legislation that essentially blocks online transactions related to sports betting.
Until 2011, the legislation applied to all forms of online gambling, but the meaning of the Act (drafted back in 1961) was challenged by New York and Illinois, which wanted to open up the ways for their online lotteries.
They successfully challenged the Wire Act, making it legal for states to run all forms of iGaming products online, including casinos and pokers, as well as expand across borders. It was a monumental success.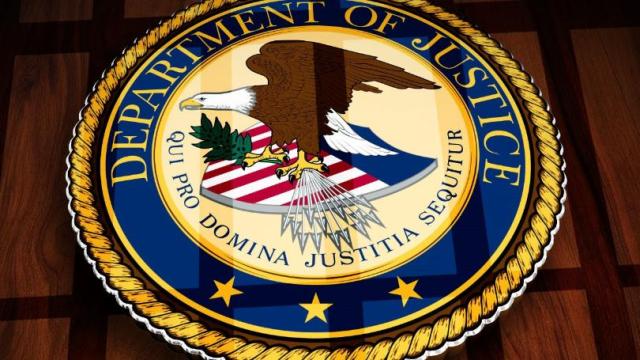 However, the Coalition to Stop Internet Gambling, backed by casino mogul Sheldon Adelson has been actively seeking to reverse this opinion.
As a result, the new Opinion will take effect following a 90-day period after the document was signed by Deputy Attorney General Rod Rosenstein on January 15.
This means that by mid-April, DoJ attorneys will be able to build legal cases against states that allow cross-state gaming.
What Activities Can Be Affected?
There's a list of activities that can and will most likely be affected by the DoJ Opinion should the Department of Justice decide to enforce the rule include:
Intrastate online casino
Interstate online poker(Nevada, NJ and Delaware)
Daily fantasy sports
Cross-state marketing campaigns
Online lottery sales
This is what could happen. Since we're not yet at the point where the DoJ's Opinion has been enorced, we can focus on the facts, and the facts are that states haven't been idly waiting for DoJ to take the initiative.
Pennsylvania and New Jersey have already threatened legal action against DoJ should the Department pursue the course it's threatening to take. State Senate President Stephen Sweeney has publicly lambasted the interpretation of the Wire Act:
Quite frankly, the following paragraph in the 2019 opinion is illogical: 'While the Wire Act is not a model of artful drafting, we conclude that the words of the statute are sufficiently clear and that all but one of its prohibitions sweep beyond sports gambling.
Far more surprisingly though, New Hampshire has become the first state to legally challenge DoJ by lodging a complaint. More are now likely to follow. On February 25, online gaming advocacy group iDEA Growth, also filed a lawsuit against DoJ and more are very likely to follow.
Where can I Play Live Poker in New Jersey?
There are quite a few places where you can enjoy live poker these days in New Jersey, other than the online venues, there are a fair few land-based properties that will most certainly be worth your while. You can start by visiting any of our top recommended casino properties
Borgata Hotel Casino & Spa offers 80+ poker tables and it's the most-frequented poker destination on the East Coast. The property hosts World Poker Tour (WPT) events.
Golden Nugget Atlantic City has a relatively smaller offer with just 10 poker rooms and it appeals to up-and-coming players as well as the occasional high-roller.
Harrah's Atlantic City is one of the most iconic properties for live poker plays. It hosts the prestigious World Series of Poker (WSOP) and offers 40 poker tables on regular days.
Bally's Atlantic Room is another WSOP-backed poker hub with over 40 poker tables available and a rather vibrant player base.
Tropicana is a recently introduced property that offers a scale-down poker experience. You can best describe the venue as cosy, but despite its dimensions, it still offers daily events, cash games, and even comps.
New Jersey Gambling Law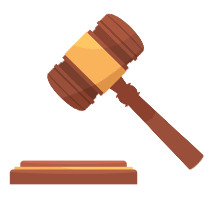 The following are amendments made to New Jersey gambling law which pertain to online gambling which may be of interest:
Section 6 of P.L.1977, c.110 (C.5:12-6) is amended to read as follows:
6. "Casino" or "casino room" or "licensed casino" — One or more locations or rooms in a casino hotel facility that have been approved by the commission for the conduct of casino gaming in accordance with the provisions of this act, including any part of the facility where Internet wagering is conducted. "Casino" or "casino room" or "licensed casino" shall not include any casino simulcasting facility authorized pursuant to the "Casino Simulcasting Act," P.L.1992, c.19 (C.5:12-191 et seq.).
(cf: P.L.1996, c.84, s.1)
(New section) "Internet wagering" means the placing of wagers with a casino licensee at a casino located in Atlantic City using a computer network of both federal and non-federal interoperable packet switched data networks through which the casino licensee may offer authorized games to residents of this State who have established a wagering account with the casino licensee.
(New section) "Internet wagering gross revenue" means the total of all sums actually received by a casino licensee from Internet wagering operations, less only the total of all sums actually paid out as winnings to patrons; provided, however, that the cash equivalent value of any merchandise or thing of value included in a jackpot or payout shall not be included in the total of all sums paid out as winnings to players for purposes of determining Internet wagering gross revenue.
New Jersey Gambling Taxes and Revenues
Gambling is big business in the state of New Jersey and while it doesn't compete at the same level as heavyweight gambling states like Nevada, it still raises $1.4 billion per year in gambling taxes and $6 billion per year in gambling revenue.
A bill was passed in 2015 in order to help Atlantic City in standardizing its tax burden. The bill was called Payment in Lieu of Taxes, or PILOT, and tax was set for casinos in Atlantic City at a combined total of $120 million each year for a total of fifteen years. Once this bill was passed it stopped the yearly battle of legal arguing over the new tax rates, costing both state and casinos a large sum in legal expenses.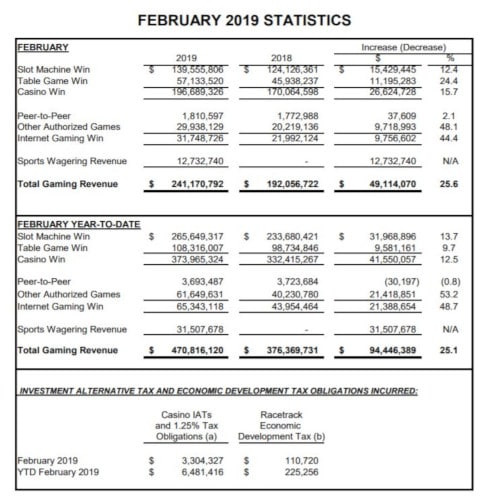 The PILOT bill is only a short-term solution – even though fifteen years is a longer term – because any change in the casino landscape of New Jersey, such as closures, could see some casinos paying more than initially discussed. A dip in revenue could also prove catastrophic for a casino as a result of PILOT and some casinos are claiming that this is the case for them.
However, if new casinos were to open, then the existing ones would pay less than originally thought. The whole PILOT bill is actually a gamble in itself in that sense.
Gambling Struggles in New Jersey
Atlantic City might not attract the same volume of players as Las Vegas and it might just be a fraction of the size when it comes to its gambling area, but there's a lot of money in casinos.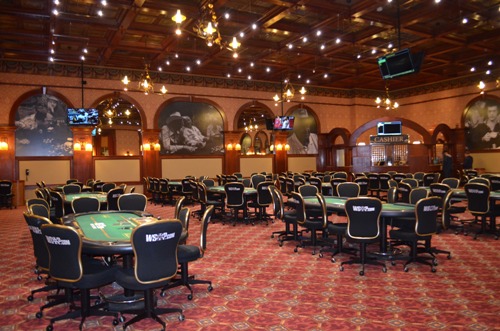 Considering how much revenue casinos and gambling makes for the state, it might come as a surprise to learn that there are actually only seven casinos in Atlantic City, the Vegas of the East Coast. Within these casinos, you will find more than 29,000 slot machines and a colossal 1,440 table games.
The largest of the casinos in New Jersey is Bally's Atlantic City, with 5,200 slots and 230 tables for blackjack, roulette, poker and other table games. This is closely followed by the Borgata Hotel Casino and Spa which has the same number of tables and slightly fewer slots at 4,000.
Atlantic City also offers six live poker rooms and over 200 individual poker tables for enthusiasts of the game.
More Casinos in New Jersey in a Time of Online Revolution
There have been discussions for many years about building more casinos in northern New Jersey in order to better compete with the casinos in New York, but it has met opposition from within.
Proprietors of Atlantic City's casinos claim that they don't do particularly well already and competition from within the state could be detrimental to their business.
One form of competition which has actually not proven to harm New Jersey casinos is the advent of online poker and casino games. As within Las Vegas, people travel to towns and cities with casinos for an all-around experience and that's not about to change because the games can be played online.
If anything, online gambling has increased gambling revenue altogether in the state of New Jersey. Its own revenue doesn't compete on any level with that of the bricks and mortar casinos, but also it doesn't steal any of the casinos' customers. Also, several casinos within New Jersey have their own websites, so they have become the competition, in a way.
Self-Exclusion: Staying Safe
As any evolving market, New Jersey offers a self-exclusion scheme designed to protect gamers from harm. Of course, you will have to watch out for only the websites we recommend. With the websites that hold a license from the New Jersey's Gaming Commission, you can self-exclude freely. What happens when you do?
You will be excluded from all licensed websites in New Jersey, but this won't apply for offshore operators.
Participating in the self-exclusion scheme doesn't mean that you are showing symptoms of gambling addiction.
The self-exclusion scheme currently mostly applies to online websites rather than land-based casinos.
You can self-exclude for a period of 1 or 5 years.
Self-exclusion is a comfortable tool and people use it for various reasons. If you do suspect that you are sliding into gambling addiction, though, you may want to visit the National Council of Problem Gambling and get in touch with trained professionals.
Offshore Gaming in New Jersey
Offshore gaming is not part of the legal framework in New Jersey. Nevertheless, there are several operators that have proved their reputation after spending years in business, providing excellent liquidity and gaming options for players:
In the past transactions to and fro these offshore websites tended to generate quite a bit of expense, not to mention failed transactions, but this has changed and today you can enjoy the same comforts a with regulated websites.
Of course, it's always worth taking into consideration that these websites are located offshore so they are not subject to the same regulations. However, in their long history, they have strived to do better and today they enjoy the trust and respect of NJ online poker players.
Plus, these websites all promote responsible gambling, which is another feather in their metaphorical caps.
Keep in Mind
We are not legal professionals so be sure to educate yourself on responsible gambling and consult a lawyer where necessary in applicable matters, using this page only as an opinionated guide.
Common Questions
When was online poker legalized in New Jersey?
Online poker was legalized in New Jersey on February 26, 2013. Online poker in New Jersey arrived only a few days after Nevada signed its own bill into law, making the Garden State the second place in the United State where online poker was allowed. While NJ Governor Chris Christie had his objections to the first submission of the bill, demanding that the tax was increased to 15 percent from the proposed 10 percent, the governor finally agreed to and signed the bill on February 26, 2013.
How many players play online poker in New Jersey?
On average, 6,528+ players at any given time.

On May 1, New Jersey's 888 and WSOP.com online poker rooms joined counterparts in Nevada and Delaware, expanding the prize pool opportunities for all participating states. The move was welcomed as a revitalizing decision that would help the poker industry state wide.

However, since it joined, New Jersey has seen a 14.5% loss of revenue from the segment, which could mean that Nevada players manage to secure the majority of the stakes or that people have stopped playing.

In terms of total numbers, there are 6,528 players who have competed professionally from New Jersey and have the highest all-time earnings.
What's the legal age for online poker in New Jersey?
In New Jersey, the legal age to play online poker is 21.

New Jersey allows individuals of 21 years of age or older to participate in online poker rooms. Once again, lawmakers were concerned about the discrepancy between drinking age and gambling age.

A coalition of lawmakers, including Senator John F. Russo, Democrat of Toms River, and Senator Wayne Dumont Jr, among others, all voted in favor of raising the gambling age from 18 to 21 on February 25, 1983.
Who signed the New Jersey online poker bill into law?
NJ Governor Chris Christie. He was never fully opposed to the idea of online poker. However, he conditionally vetoed A2578 the first time the bill was brought to him on February 7, 2013. The Governor only approved the bill on February 26, 2013, after lawmakers had agreed to amend the tax to include 15 percent tax on revenue.
Which poker bill made online poker legal in New Jersey?
A2578, also known as ASSEMBLY, No. 2578.

New Jersey's online poker laws are subject to a number of strict regulations including a legal gambling age. Here is a detailed breakdown:
1. All players must be on the territory and be 21 years of age.
2. Verification checks must be performed by NJ operators.
3. After a revised rate, all operators must pay a 15 percent tax.
4. Applicants need to prove the safety of their offer.
5. New Jersey expects players to be within the state when they play.
6. No residency required.
Will DoJ opinion affect poker in New Jersey?
While poker in New Jersey will remain intact, DoJ can potentially disrupt the cross-state shared-liquidity scheme which could in turn lead to diminishing player returns and prize pools. New Jersey has already said it would seek litigation against the DoJ should the department try to enforce its Opinion on New Jersey and the states it's partnering up with.
Do I have to be in NJ to deposit/withdraw my poker earnings?
To play at licensed NJ poker websites, you will need to be physically present anywhere in the state. To request a withdrawal, though, you enjoy complete freedom, meaning you can withdraw even outside New Jersey.
Does New Jersey network with other states/countries?
New Jersey is currently sharing liquidity with Nevada, Delaware and most recently Pennsylvania, which joined in the summer of 2019.
Can non-NJ visitors play in New Jersey?
As long as you are on the territory of New Jersey, you are welcome to play, even if you live outside the state.