Zynga Poker Welcome Bonus
60,000 Play Chips
Verified Bonus

First Deposit Only:
60,000 Play Chips
Verified Bonus
Established:

2007

Licensed and Regulated:

World Wide

Compatible On:

Facebook, Android, iOS (iPad, iPhone, iPod Touch), Google+, Windows Phone, Windows

Deposit Options:

Visa, Mastercard, American Express, Paypal

Bonuses:

Daily

Connectivity:

Reliable
The great thing about play money sites like Zynga is that you can play for hours without guilt or worry about financial loss. It's simply fun for casual players to appreciate the very basics of online poker.
The great thing about play money sites like Zynga is that you can play for hours without guilt or worry about financial loss. It's simply fun for casual players to appreciate the very basics of online poker.
What we liked?
Short wait times for games
Intuitive interface
Great graphics
Brilliant live chat system
Available for web and devices
Daily Bonuses
What we disliked?
Occasionally slow during peak hours
Zynga is one of the most well known gaming brands online spanning different genres, one of them being Texas Hold'em poker. Starting as a Facebook app, they've turned the success of their popular game into a mobile app available on both Android and iOS so you have a range of options in terms of where you want to play.
Initially starting out as a mediocre app with slow performance and bugs, it has improved over the years to a point where gameplay is smooth and flawless. We're certain that no one will complain about the visuals whether you're in the lobby or playing on a table; Zynga has done an amazing job at design and graphics.
Software and Visuals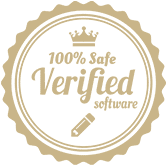 The Zynga app started on a rocky road with major bugs and performance issues as documented by many players all over the world. There were also connectivity issues that frequently disconnected individuals while playing.
However we can confirm, along with many others, that Zynga has improved this game dramatically and it is now practically error free running as smooth as you'd want a game to. The developers of the app have also caught on over the years that to improve the fun factor for games like this, it must have rich graphics and animations to make gameplay enjoyable. You'd be glad to know they've done just that and much more.
As well as the visually appealing animations that trump the Facebook counterpart, the software allows you to navigate easily from the start menu into a game. The interface is also incredible easy to use and intuitive so you're guaranteed a great user experience from start to finish.
Game Selection and Features
Zynga poker primarily pushes Texas Hold'em poker, the most popular poker variation in the world, as their main game but offers different game modes for players to jump into including Sit n Go, Shoot Outs, Jump or classic Hold'em style.
The app also lets players play for higher stakes with the Vegas Texas Hold'em game mode. This has been officially certified so you'll get a 100% real Vegas table experience where the exact rules apply.
One of the best benefits of playing poker on this app is the huge player base that comes with it. You'll never be short of a game and it guarantees a great experience for multiplayer, especially with the leagues filled with over a million players and seasonal tournaments that link players from across the globe. Plus, you can play seamlessly across all web and device versions of the game with one account.
Play Money Chips System
As with any play money game an important part of it which makes it fun is the chips mechanism – you never want to be starved of chips. For all new players that download the online poker game, you receive 60,000 chips instantly as a first signup bonus which is more than enough to get you going.
If you do run low Zynga allows players to purchase chips from their in-game store with reasonable prices so you don't have to spend a fortune. You also get a free casino bonus of up to $45,000,000 on a daily basis so if you have more luck than us you could potentially hit the jackpot!
Customer Support
Zynga has one main option for customer support but to access this a player must be logged into their account on their device or web browser. You'll find a link to the customer support site under 'Support' in the footer for the web version of the game and under 'Settings' and 'Customer Support and Legal' for the app version. Players will also find a whole library of information and FAQs on the support section of Zynga's main website online.
Is Zynga Poker legal in my state?
Of course, all play money poker poker sites and apps are legal for any player around the world.
How can I play Zynga Poker online?
You can log in and access the full game on your Windows or Mac desktop/laptop from Facebook or Google+. Alternatively, if you want to play on your mobile device then visit the Android, iOS or Windows app store.
Are there support services?
You can access their support page by logging into your Zynga Poker account using your device or through a browser under the settings or support section depending on which environment you're on.
What poker varieties does Zynga Poker offer?
Zynga Poker is primarily a Texas Hold'em based game but you will find that they offer fun game modes such as Sit n Go, Shoot Outs, Jump or classic Hold'em style.
How do I purchase play chips?
You can purchase play money chips through their in-game store on the app or through Facebook and Google+ payment services.
What payment methods does Zynga Poker accept?
They accept all major debit and credit card brands as well as various e-Wallets such as PayPal. If the payment option is accepted by any of the affiliated payment processors (Google, Apple, Windows, Facebook, Amazon, Zyngagames.com) then it will be available for use.