Full Tilt Poker Welcome Bonus
35,000 Play Chips
Verified Bonus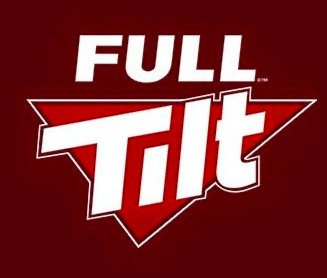 First Deposit Only:
35,000 Play Chips
Verified Bonus
Established:

2004

Licensed and Regulated:

World Wide

Compatible On:

Facebook, Android, iPhone, iPad, Kindle Fire

In-Game Store Payment:

Skrill, Neteller, Visa, EntroPay, Mastercard, WebMoney, Wire Transfer

Bonuses:

Regular

Connectivity:

Reliable
Full Tilt launched in 2004 and rose quickly to become the most successful online poker site in the world. This came crashing down during 2011's "Black Friday" event where over 82 million unpaid poker balances remained so until former rival PokerStars purchased the site. Since then, all player accounts had been paid back and Full Tilt has bounced back to their former glory under the leadership of its new owner and is perhaps stronger than it ever was before.
Full Tilt launched in 2004 and quickly became one of the biggest and most successful online poker sites in the world.
Unfortunately, that all came crashing down in the wake of 2011 Black Friday.
In April of 2011, an indictment was unsealed by the Department of Justice that charged key Full Tilt figures with violation of U.S. federal gambling laws, money laundering, and fraud, as well as seizing the site's domain.
What we liked?
Great graphics
Intuitive interface
Friendly environment for completely beginners
Excellent and easy to use software
Unique games not found elsewhere
Daily bonuses
What we disliked?
Few occurences of menu lag
This resulted in over $82 million in unpaid poker balances to Full Tilt players. Luckily, former rivals, PokerStars, which just so happens to be 1 of, if not "The" most trusted name in the poker industry right now, stepped in and purchased the site.
As a result, all players with outstanding withdrawal requests and suspended accounts were eventually paid back. This was good indication that the newly acquired Full Tilt are willing to do whatever it takes to rebuild the brand. With the help of industry leader PokerStars, it wasn't long before Full Tilt regained their former glory, and in fact, maybe even better than ever before.
Although not a first choice for seasoned players, mainly because US players are barred from playing real money poker at this site, it is the go to site for many new players who wants to learn and enjoy risk-free entertainment. Full Tilt is one of the most innovative poker sites in the world with variants you won't find anywhere else, such as Rush Poker, Sit & Go Jackpots, Adrenaline Rush and 1UP Multi-Entry tournaments, just to name a few.
To further improve the new-player-friendly nature of this site, more complicated games such as Stud and Draw were removed, as was table selection and heads-up tables. All in all, Full Tilt is extremely friendly to complete beginners and has a software that is considered by many as the best in the whole poker industry, thanks largely in part to the equally successful PokerStars platform in which it is based on.
Software and Visuals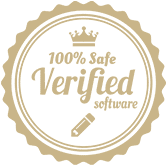 Considered by many as one of the best in the entire poker industry, it is surely one of the main reason why Full Tilt is regularly voted as the top 3 play money poker sites in the world. The graphics are gorgeous, plenty of customization options, fast game play and incredibly reliable. It offers the same features as you would expect from any top-notch poker software, such as player notes, statistics and multi-table play etc.
The biggest change comes in the form of the removals of table selection and heads-up games, both of which were not particular friendly to new players. In doing so, beginners were no longer at risk of being targeted by sharks.
The software improves further with each new update, with the newest one offering support to play at 18 tables simultaneously, which works flawlessly with multi-table play with its easy -to-use table functions, a great mini-view and a "time bank" for all the decisive actions. You can have up to 9 mini-table views on a 22″ monitor with no overlap, making for a very clean and easy to use multi-table interface.
To add to its arsenal of incredible standout features is compatibility with nearly every device on the planet including Macs, PCs, Androids, iPhones and iPads.
All in all, it is most certainly a poker client designed by poker players for poker players. It's already among the best the poker industry has to offer, and yet it continues to get better and better with each new update.
Game Selection and Features
As one of the leading poker sites in the world, you can expect to find a wide variety of gaming options, with exception to more difficult variance such as Stud and Draw, both of which were removed in 2015 in order to make the site even more friendly to new players. Having said that, as majority of the target audience are beginners, they will find plenty of games to choose from such as:
Texas Hold'em – Texas Hold 'em – or just Hold 'em, as most players know it – is probably the best known and most popular form of poker today. The game is commonly played at a six or nine handed table, but tables can have fewer seats.
Omaha Hi – Full Tilt Poker offers a variety of Omaha Hi games, which are similar to Hold'em with respect to betting and blinds but differ in the number of hole cards players are dealt. We offer three variants of Omaha Hi poker: Omaha, 5-Card Omaha and Courchevel.
Omaha Hi/Lo – Omaha Hi/Lo is a variant of Omaha Hi. The game is also often called Omaha 8, and is commonly played at a six or nine handed table. The betting and blinds are exactly the same as in Omaha.
Razz – If you wish you could cash in on your "bad" hands, Razz may be the game for you. Part lowball, part Stud Hi, the goal is to make the best five-card low hand from the seven cards you are dealt. It is played with anywhere from 2 to 8 players.
Seven Card Stud – Seven Card Stud is a game that most home game players know. The game is played at an eight-handed table and involves five rounds of betting.
Seven Card Stud Hi/Lo – Stud Hi/Lo is a variant of Stud Hi. The betting, ante, and bring-in are exactly the same as in Stud Hi.
Draw Poker -Draw poker is a form of poker where players have the opportunity to replace any of the cards in their hand by drawing new cards from the deck. We offer four variants of draw poker: 5 Card Draw, 2-7 Triple Draw, 2-7 Single Draw and Badugi.
Mixed Games – Mixed Games allow you to play a variety of games without ever changing tables. We offer a variety of Mixed Games, including HORSE (Hold 'em, Omaha Hi/Lo, Razz, Stud Hi and Stud Hi/Lo), HA (Hold 'em and Omaha Hi) and 8-Game. The game type at Mixed Games tables changes every six hands.
Play Money Chips System
Even if you're not playing with real money, theres no excitement in games where you have no wagering value whatsoever. That is where play money chips come in. At Full Tilt, all new players will receive some free chips when they first register, which they can top up every few hours. If you require more play chips to participate in games with higher buy-ins, you could choose to purchase them from just a few dollars.
There are also some featured play money promotion, such as Sunday billion and The Big Stacks tournaments that have massive guaranteed play chip prize pool!
Customer Support
Their customer service department is available 24/7 to offer award-winning assistance, and their mobile gaming platform ensures fast and furious poker action for players on the move.
Is Full TIlt Poker legal in my state?
Of course, all play money poker poker sites and apps are legal for any player around the world.
How can I play Full Tilt Poker online?
You can visit their website to download the client or check out the Android/iOS app store and download it straight on to your device.
Are there support services?
They have an in-app help section or you can seek assistance via their website.
What poker varieties does Full Tilt Poker offer?
Texas Hold'em, Omaha Hi, Omaha Hi/Lo, Razz, Seven Card Stud, Seven Card Stud Hi/Lo, Draw Poker and Mixed Games.
How do I purchase play chips?
You can purchase play money chips through their in-game store for just a few dollars.
What payment methods does Full Tilt Poker accept?
Skrill, Neteller, Visa, EntroPay, Mastercard, WebMoney and Wire Transfer.