Online Poker California Laws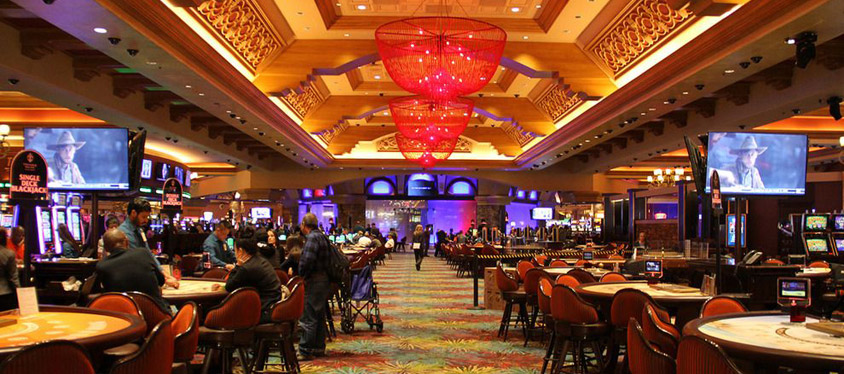 (Credit: Photo courtesy of Thunder Valley Casino Resort)
California
US State, abbreviated "CA"
(Not regulated)
Population

:

39.14 million

Legal Online Poker Age

:

21

Legal Poker Room Age

:

18

Capital:

Sacramento

Governor

:

Jerry Brown
Outside of the 3 states where gambling is fully regulated, the law in regards to online poker California sites and gambling in general is among the most liberal in the US.
As one of the most influential states in America, partly due to the swell in population during the 20th century, whatever happens in California tends to start a chain reaction throughout the nation. This then is only good news for gamblers of other states as California is only a few steps behind being fully legalized.
California Gambling Laws
On the whole, Californians take a very laid back approach to gambling. This is emphasized by the state's very lenient penalties for gambling offenders. As a first time offender, you'll normally only be issued with a low-grade misdemeanor charge, that is not too dissimilar to a traffic ticket.
The whole legal attitude towards gambling in California suggests a very hands-off approach. This comes as a result of legalization of majority of gambling across the board, and very light penalties for offences related to gambling. There are many offshore online poker sites for California citizens to play on.
The only real restrictions when it comes to gambling in the Golden State are some existing laws against certain games, such as Roulette and Twenty-one.
Generally speaking, gambling laws in the state of California are relaxed compared to majority of the country. First time offenders usually walk away with a slap on the wrist. It would take at least 3 offences before felony comes into the picture, which in many other states, only takes 1 offence to lead to a felony conviction.
The California Gambling Control Commission
California Gambling Control Commission (CGCC) is the official gambling commission of the state of California, whose purpose is to "foster honest, competitive gambling in California that is free of criminal and corruptive elements."
"We at the California Gambling Control Commission want everyone who gambles – to do so responsibly. When you borrow money to play and spend above your budget using money allocated for other purposes, it can ultimately lead to more significant problems for you and your family."
They are responsible for setting policy, stabling regulations, making determinations of suitability for gaming employees and other individuals and entities, issuing licenses, acting as the administrator of gaming revenues deposited into the Indian Gaming Special Distribution Fund (SDF) and the trustee over the revenues deposited into the Indian Gaming revenue Sharing Trust Fund (RSTF), and administering the provisions of the Gambling Control Act and the Tribal-state Gaming Compacts (Compacts).
What is the Legal Gambling Age in California?
The minimum age to participate in any form of gambling is 18 years old. For online sports betting as well as some land based casinos and online poker California rooms, the minimum legal age is 21 years old.
Is Online Gambling Legal in California?
(Credit: Jason Mecier)
The one grey area when it comes to gambling in California is online gambling. No law specifically addresses the legality of online gaming. This seems to be a common occurrence across the whole of the US, and leaves a lot of players of web-based gambling games well and truly confused.
While it is not a crime for residents to gamble online, and, just to be clear, many do so, it's good to point out that the state of California has tried to pass laws to regulate online gambling, but have thus far been unsuccessful in this endeavor.
The only law pertaining to online gambling is that of age. Residents must be 18 years old to play the lottery, and 21 years old to play another other form of online gambling.
Although you are not breaking any laws by playing at gambling sites, you should know that it is a crime for anyone to start their own online gambling business.
Can I Play Online Poker in California?
Just as with other forms of online gambling, though not legalized within the state, it is not a crime for residents to gamble on legalized offshore online poker California sites.
Again, the only legal requirement for any residents to gamble online is that s/he meets the minimum age requirement for the type of online gamble s/he wish to take part in; namely 18 years old for lottery, and 21 years old for all other games.
Top Recommended Play Money Online Poker Sites