Online Poker California Laws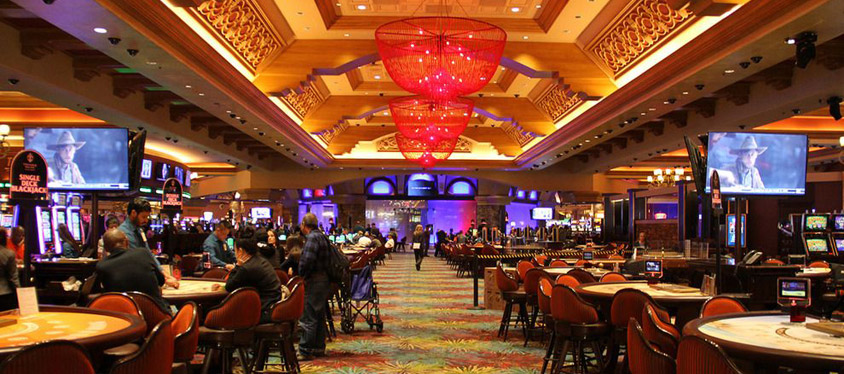 (Credit: Photo courtesy of Thunder Valley Casino Resort)
Outside of the 3 states where gambling is fully regulated, the law in regards to online poker California sites and gambling in general is among the most liberal in the US. This then is only good news for gamblers of other states as California is only a few steps behind being fully legalized.
Meanwhile, you can check the handful of play-tested offshore card rooms we have shortlisted for you. Here is a short list of 3 operators that do not currently hold a license in California, but which have been frequented by players from all across the US:
California
US State, abbreviated "CA"
(Not regulated)
Population

:

39.14 million

Legal Online Poker Age

:

21

Legal Poker Room Age

:

18

Capital:

Sacramento

Governor

:

Jerry Brown
California Gambling Laws
On the whole, Californians take a very laid-back approach to gambling. This is emphasized by the state's very lenient penalties for gambling offenders. As a first-time offender, you'll normally only be issued with a low-grade misdemeanor charge, that is not too dissimilar to a traffic ticket.
The whole legal attitude towards gambling in California suggests a very hands-off approach. This comes as a result of legalization of majority of gambling across the board, and very light penalties for offenses related to gambling. There are many offshore online poker sites for California citizens to play on.
You can easily hop on one of the recommended cardrooms that draw a fair cash games traffic and tournaments with big prize pools all throughout the week and on weekends.
Meanwhile, if you are interested about what games are pursued more strictly, the only real restrictions when it comes to gambling in the Golden State are some existing laws against certain games, such as Roulette and Twenty-one.
Did you know?
Generally speaking, gambling laws in the state of California are relaxed compared to majority of the country. First time offenders usually walk away with a slap on the wrist. It would take at least 3 offenses before felony comes into the picture, which in many other states, only takes 1 offense to lead to a felony conviction.
Will Online Poker Be Legal in California in 2019?
The legal context for online poker in California hasn't changed much. At the end of 2018 poker in California hasn't made much progress despite the efforts of previous years. The state still remains an interesting place and the prospect for a fully-legalized online industry is tempting, but there are a few things to consider as well:
California's population is both a blessing and a curse
Tribes continue to be divided over online poker
PokerStars has been dubbed a bad actor
Support and opposition for the segment are equal
Tribes are no longer willing to invest in a potentially low-paying segment
There's no strong group willing to garner political support
Examining each individual point takes a little while, but it's well worth the time as it helps us understand what the current problems of California's online poker industry to-be are.
California's Gambling at a Glance
Casinos
Tribal
Card rooms
Poker,table games
Sports betting
No
Horse race betting
Online betting allowed
Online poker
No (recreational games allowed)
Online casinos
No (recreational games allowed)
Legal gambling age
18 or 21 (depending on the casino)
The state's 40 million people are both a blessing and a curse in disguise. Even though there is a lot of support for the industry, and the population harbors the potential of creating the most vibrant poker community, perhaps, worldwide, there's one small snag:
Political interests and tribal operators…
To become a reality, online poker businesses would have to appease dozens of tribal-owned card rooms, to speak nothing of the racing tracks. There're just too many people to be mollycoddled all at once.
Speaking of potential issues, tribal operators are now quite undecided whether they want to embrace a segment that promises to guarantee little in the way of profit for them. There are two sides to blame.
According to former California Gaming Control Commission member Richard Schuetz, who's also a supporter of the PokerStars coalition, tribes are to blame for the limbo in which online poker is stuck:
"Moreover, the tribes have no interest in sharing with the tracks or card rooms, and they feel a strong animosity toward the card rooms, in particular. The point is, they killed it."
On the other end of the spectrum, there have been people like Pechanga.net editor Victor Rocha who has perpetuated the opinion of tribes and some politicians that PokerStars has been the main culprit because of the company's cupidity and desire to turn a profit as "bad actors".
Mr. Rocha's even ventured to suggest that the tepid results in places like New Jersey, despite the shared liquidity scheme between Nevada, Delaware and the Garden State, haven proven that the tribes have been right to oppose online poker.
(Credit: Jason Mecier)
Current State of Affairs
Online poker in 2019 has reached an impasse. With both the Pechanga and PokerStars coalitions unwilling to budge, this bottle-neck benefits the tribes the most, as they are loath to let any other business claw a share of the market (even if the tribes don't technically believe that poker can bring great financial benefits).
The static situation has also quelled some of the appetite for a legal online poker in the state, serving as a wake-up call that such discussions must be taken off the drawing board and put into execution quickly or they risk being buried in lethargy.
Besides, the latest saga around the Department of Justice's revised Opinion on the Wire Act is definitely no point in favor of any card room backer.
Where to Play Online Poker in California?
California presently offers over 100 card rooms where you can play poker legally. Land-based casinos and card rooms are predominantly owned by tribes, although there are still quite a few third-party operators using player-banked settings to skirt regulations. The tribes have caught up and they are out for blood.
Back to the question at hand, though, playing online poker in California is possible. You will need to just make sure to check a few things first:
Read players opinions first
Make sure no legal complications may arise
Check the speed of deposits and withdrawals
Play carefully and without over-committing
Best California Online Poker Sites
The offshore operators are indeed your best bet when it comes to playing online. Conversely, Nevada can be a close trip away and a weekend getaway to the Silver State is never a bad idea if you want to play for bigger stakes.
Meanwhile, there are a handful of operators that you can play on online, and which have established themselves as viable options:
Keep in mind that they are still considered "bad actors", and while the law won't go after you for participating in such card rooms, the operators of such websites may carry legal consequences.
Offshore Poker, Just too Big to Ignore in California
Despite the fraught local context for online poker in CA, offshore card rooms are very much an option. While we do recommend you a rather cautious approach to these places, on occasion, you can find quite a few good ones that would allow you to join a network with decent pay-out options.
It helps to keep in mind, however, that most payouts can take slightly longer to complete, as offshore websites will usually face challenges pertaining to the UIEGA legislation, which bars financial institutions from accepting and facilitating payments to and from gambling businesses online.
CA Poker Rooms
Even if online poker is not exactly lawmakers' favorite topic of discussion, CA still has a variety of land-based properties allowing it to support a healthy gaming network across the state. There are multiple card rooms that will welcome you to a spirited game of poker, but there have also been some complications with player-banked games in the state.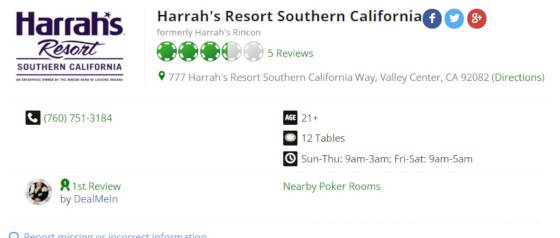 Tribes have been ticked at the fact that certain private operators have been circumnavigating existing legislation to allow themselves a chance to host poker games. As per the current legal context, it's mostly tribal operators that can offer land-based poker in earnest. By assigning player bankers, though, other card rooms have been able to give themselves some leeway. The tribes are now suing.
A Brief History of Legalizing Poker in California (2015-2019)
Online poker in 2019 still remains a thorny issue for California. The divide between Pechanga and PokerStars has left its scar on the state and pushing towards legalization is currently in a bottleneck. Before the current impasse, though, there have been several efforts to introduce and legalize the online poker industry in the state.
2015
2015 was a particularly eventful year of poker. A total of four bills were introduced in a bid to legalize the industry, including:
Assemblyman Mike Gatto's AB 9
Assemblyman Reggie Jones-Sawyer's AB 167
Assemblyman Adam Gray's AB 431
State Senator Isadore Hall III's SB 267
Nothing came out of these bills as they were mothballed and petered out by 2016.
2016
In 2016, we saw significant progress with AB 2836 introduced by Adam Gray gaining traction to the point where it passed a committee vote. However, tribes were unhappy with a provision which gave PokerStars a pass.
The tribes of Pechanga Band of Luiseño Indians and Agua Caliente Band of Cahuilla Indians firmly opposed any excuse for PokerStars to be admitted as a full-blown actor in the state and thus the progress of the bill stopped with the Assembly later that year.
2017
Another year came and Assembly member Reginald Jones-Sawyer decided it was time to act. Mr. Jones-Sawyer introduced AB 1677 giving tribes exclusive rights over online poker. Licensing fees were quite substantial though, at $12.5 million per license. Though there was no real reason to oppose the Bill, AB 1677 never budged much and was ultimately shelved.
2018
In 2018, we saw no developments. It had been 10 years without a resolution on the issue, making even the supporters of online poker rather skeptic about the game's prospects in California. It's in this tepid legal context that we begin 2019.
CA's Famed Poker Players
As one of the most populous states where poker is a favorite, even if clandestine pastime, California has given the world its own fair share of top-notch professional players. Chris "Jesus" Ferguson was one of the earliest high-profile players in the state who also showed a flair for learning and science.
While playing poker, he also secured himself a PhD in Computer Science, a handy scientific background that later allowed him to develop Full Tilt Poker. Ferguson has fetched himself quite a few distinctions and securing himself $1.5 million during the 2000 WSOP Main Event.
He also got in hot water with the judiciary for his participation in Full Tilt Poker and allegedly being involved in a case of fraud, but to this, Ferguson had vehemently denied. He eventually settled the case.
Jerry Yang is another poker player that has been a big name in the Golden State. He managed to succeed a victory at the WSOP Main Event, amassing over $8 million in fresh earnings and has since left the scene, playing poker recreationally, or making a modest appearance at some low-profile tournaments, mostly close to home.
California has other top-earners when it comes to poker, but not quite the Jerry Yangs or Chris Fergusons. Here're top 5 players in terms of life-time earnings:
David Pham – $3.39m
C. Tran – $2.98m
Nam Le – $.2.74m
Eric Hershner – $2.71m
Men Nguyen – $2.62m
The list goes on and California has had its share of notable poker professionals. Legalizing the online industry would of course give players more teeth to participate in bigger events as well. Mind that this statistic is based on legally-held events around the United States and not on any offshore proceedings that players might have generated.
The California Gambling Control Commission
California Gambling Control Commission (CGCC) is the official gambling commission of the state of California, whose purpose is to "foster honest, competitive gambling in California that is free of criminal and corruptive elements."
"We at the California Gambling Control Commission want everyone who gambles – to do so responsibly. When you borrow money to play and spend above your budget using money allocated for other purposes, it can ultimately lead to more significant problems for you and your family."
They are responsible for setting policy, stabling regulations, making determinations of suitability for gaming employees and other individuals and entities, issuing licenses, acting as the administrator of gaming revenues deposited into the Indian Gaming Special Distribution Fund (SDF) and the trustee over the revenues deposited into the Indian Gaming revenue Sharing Trust Fund (RSTF), and administering the provisions of the Gambling Control Act and the Tribal-state Gaming Compacts (Compacts).  
Top Recommended Play Money Online Poker Sites
FAQ