Legal Gambling in Massachusetts Massachusetts Massachusetts US State, abbreviated "MA" Not Regulated Population: 6.79 million Legal Online Poker Age: 21 Legal Poker Room Age: 21 Capital: Boston Governor: Charlie Baker (R) Is Gambling in Massachusetts Legal? Yes! Massachusetts is a gambler-friendly haven. Residents of Massachusetts are able to legally play many different types gambling games, which […]
Legal Gambling in Massachusetts
US State, abbreviated "
MA
"
Not Regulated
Population

:

6.79 million

Legal Online Poker Age

:

21

Legal Poker Room Age

:

21

Capital

:

Boston

Governor

:

Charlie Baker (R)
Is Gambling in Massachusetts Legal?
Yes! Massachusetts is a gambler-friendly haven. Residents of Massachusetts are able to legally play many different types gambling games, which includes casinos, state and regional lottery, dog and horse racing, charity bingo and raffles, and generally enjoy some of the most liberal social gambling laws in the country.
Massachusetts Gambling Laws
The Legislature refers to gambling as "gaming", and makes the amount of wager the key element in determining whether or not the gambling act is illegal. There is also little distinction between the operators and the players, though historically, no players have ever been prosecuted.
The main Massachusetts statutes in regards to gambling to note is:
"Chapter 271: Section 1. Gaming or betting; forfeiture; limitations.Section 1. Whoever, on a prosecution commenced within eighteen months after the commission of the crime, is convicted of winning at one time or sitting, by gaming or betting on the sides or hands of those gaming, money or goods to the value of five dollars or more, and of receiving the same or security therefor, shall forfeit double the value of such money or goods."
The key thing to note here is that bets under $5 are exempt.
Is Online Gambling Legal in Massachusetts?
Massachusetts has not legalized online gambling and does not regulate any state run online gambling websites. The law explicitly states that it is a crime to run or operate an online gambling site in Massachusetts, but does not state it is illegal for residents to play online, as long as it is at legalized offshore gambling sites.
Online Poker in Massachusetts
Just as online gambling is legal for residents of Massachusetts as long as it is played at offshore websites, the same is true for online Poker. Similarly, people wishing to operate Online Poker rooms in Massachusetts will be committing a crime, therefore should look for other states which legalizes and regulates online poker to do so.
What is the Legal Gambling Age in Massachusetts?
The legal gambling age for live bingo, lottery, horse and dog races, and online bingo is 18. For those wishing to participate in live casinos, online casinos, live poker rooms, online poker rooms and online sportsbooks you need to be at least 21.
Top Recommended Play Money Online Poker Sites
1

Fresh Deck
Features
Real money cash prizes and promotions
Turbo speed tables and tournaments
Buddy lists to keep you connected
First Deposit Only
35,000 Play Chips
2

First Deposit Only
60,000 Play Chips
3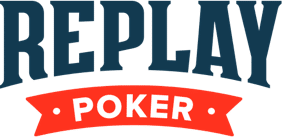 First Deposit Only
500 - 2500 Play Chips
Keep in Mind
We are not legal professionals so be sure to educate yourself on responsible gambling and consult a lawyer where necessary in applicable matters, using this page only as an opinionated guide.