Virginia has had a popular history of gambling. Nowadays the activity is not fully regulated in the state, but the necessary legislation has been delivered. Meanwhile, the undefined legal status hasn't stopped Virginians from traveling across state borders to neighboring areas and gambling in their casinos or racetracks. The good news is that poker is coming to the state in 2020. Here […]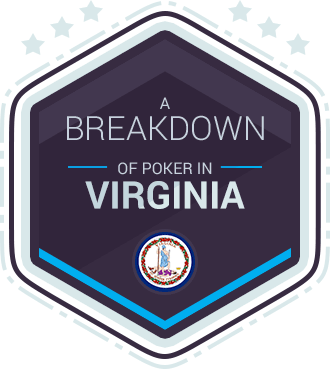 Virginia has had a popular history of gambling. Nowadays the activity is not fully regulated in the state, but the necessary legislation has been delivered. Meanwhile, the undefined legal status hasn't stopped Virginians from traveling across state borders to neighboring areas and gambling in their casinos or racetracks. The good news is that poker is coming to the state in 2020. Here are the highlights of our state guide:
VA poker will be fully legalized in 2020
In 2019, you can bet on the state lottery, pari-mutuel horse race, and charitable games
Bill SB 1126 successfully paves the way for legal poker next year
Virginia doesn't host any tribal gaming facilities
Offshore gaming options remain frequented by VA players
Meanwhile, there are loads of brilliant poker options you can pick from. We have put a special list for you to make your choice simple and reliable:
In summary, if you want to gamble while residing in this state in 2019, you are somewhat restricted to the state lottery, pari-mutuel horse race wagering, charitable games and playing socially at home within the state rules. This is about to completely change come 2020-2021, though, and there are a handful of offshore options to entertain as well.
Virginia Online Poker for Real Money Becomes Legal
In 2019, Virginia has successful sowed the seeds for online poker's future progress. A new piece of legislation, SB 1126 sponsored by Sen. L Louise Lucas,cleared the Senate (30-10) and the House (64-33) to become the grounds for legal online poker in 2020.
SB 1126 has had a solid lawmakers backing unlike previous projects, most recently the SB 1400, another bill by Sen. Lucas, that was hoping to usher in live poker options, but it has been dwarfed by the far more successful online gambling draft.
Casino gaming means baccarat, blackjack, twenty-one, poker, craps, dice, slot machines, sports betting, roulette wheels, […]
US State, abbreviated "
VA
"
Not Regulated
Population

:

8.41 million

Legal Online Poker Age

:

21

Legal Poker Room Age

:

18

Capital

:

Richmond

Governor

:

Terry McAuliffe (D)
SB 1126 outlines every single game that will be considered legal under the new legislation. The steps towards legalization are outlined as follows:
A newly-created Joint Legislative Audit and Review Commission will assess casino gambling laws in states where the activity has been legalized
The VA Lottery Board will be tasked with overseeing and regulating the industry
The Board will then have to introduce the provisions of the bill as laws in 2020
First online poker, gambling, and sports betting activities can begin around late 2020 the beginning of 2021
Of course, there could be spanners thrown in the works, not least of all DoJ's recent Wire Act Opinion. Nevertheless, Virginia has a population of over 8 million people which is sufficient to support an independent online gambling industry.
Where to Play Online Poker in Virginia
Finding and playing on online Virginia poker rooms on offshore sites is legal as long as the site you play on is licensed or has an established reputation as a trusted poker authority. When choosing a place to play, be sure to pick a reputable brand so you know your money and details are safe and secure.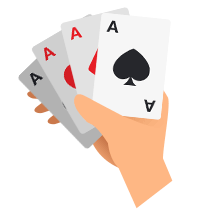 All the sites listed on Online Poker America are 100% trusted and have been reviewed by our experts so you can enjoy the best poker options on the web. You must keep in mind that the legality of offshore websites is an entirely different beast altogether.
Once the VA Lottery Board launches a fully-legalized industry, we will reflect the changes in our table. In the meanwhile, check out what the best poker options to VA players are by starting off with a bonus:
| Operator | Welcome Bonus | Supports Bitcoin | Payout Speed |
| --- | --- | --- | --- |
| Bovada | $500 | Yes | 3-5 working days* |
| BetOnline | $1000 | Yes | 3-5 working days* |
| Ignition | $1000 | Yes | 3-5 working days* |
| Intertops | $1000 | Yes | 3-5 working days* |
| Sportsbetting.ag | $1000 | Yes | 3-5 working days* |
Once poker becomes legal in the state in mid-2020 to 2021, VA players will be able to sign for mainland operators. There are quite a few unknowns about how online poker would take place, though, and whether live casinos will be necessary.
If so, the state will have to also negotiate terms and conditions with brands and businesses willing to establish physical properties. In places like Pennsylvania, online operators need to partner with a brick-and-mortar property first if they want to offer online products in the state.
Poker Tournaments Available to VA Players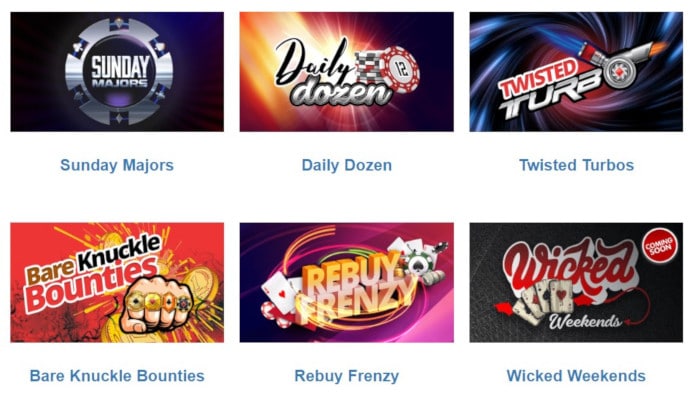 All legal qualms aside, the offshore industry provides players with fantastic options to participate in tournaments. The bonuses stretch to the respectful $1,000 and you can mostly cash them out in increments of $10.
There are various tournaments that offer rewards varying from $10,000 to $1.5 million in guaranteed prize pools. Weekly events at places like Ignition have a $100,000 Weekly Guaranteed Tournament. There are dozens of daily competitions which you can participate in. Apart from that, there are the:
Sit N Go's
Monster Stack
High Roller Tournaments
Satellite Events
Turbos
Sunday Majors
There are hundreds of possible tournament options for VA players, making it very tempting for players from the state to participate. Apart from the welcome bonuses and satellite events, and big showdowns worth millions, you will also find loyalty schemes that will grant you access to even better perks!
Gambling Laws in Virginia: An Overview
Gambling in Virginia goes back a long way. In fact, the first mention of gambling legislation in the state dates back to the 1600s. Here's a breakdown of the evolution of gambling throughout the centuries in VA:
1960: Virginia criminalizes gambling and makes it a punishable offense
1987: The VA Lottery is established
2011: Gambling is finally declared illegal
2012: Poker is not a game of skill, lawmakers rule out
2013: Live casino gambling bill is dismissed by the legislature
2016: Virginia passes and promulgates SB 646 whereby it legalizes betting on Daily Fantasy Sports
2019: SB 1400 and SB 1126 are introduced. SB 1126 clears the bar and marks the beginning of legalizing online poker in the state.
Virginia Gambling Age
Players must be a minimum of 21 years of age if they want to play online poker but only 18 to participate in any other legal form of gambling.
History of Recent Gambling Events
Until March 2019, the definition of Illegal gambling in Virginia according to the statutes was…
"…making, placing or receipt, of any bet or wager in this Commonwealth of money or other thing of value, made in exchange for a chance to win a prize, stake or other consideration or thing of value, dependent upon the result of any game, contest or any other event the outcome of which is uncertain or a matter of chance, whether such game, contest or event, occurs or is to occur inside or outside the limits of this Commonwealth."
In layman's terms, the act of placing a bet on a game of chance is the core aspect of illegal gambling. As with other states, the punishment for players of these games of chance involving real money are not severe and likely sum up to a small fine.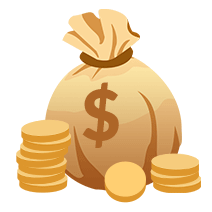 On the other hand, if you are caught operating an illegal gambling venue then you could face a hefty fine and a prison sentence. There have been a few cases of arrests in Virginia in the past years. Most notably the incident involving the "Dragon Family" took place in 2011 where the Vietnamese-American gang was shielding an illegal gambling operation inside a shopping center.
The business was carried out across 17 coffee shops with over 70 connected computers which netted the group over $1,000,000 profits prior to being shutdown by the local authorities.
Operating an illegal gambling enterprise is a Class 6 felony. If the operator has been in business for at least 30 continuous days or had gross revenue in excess of $2,000 in a single day, they face up to a $20,000 fine and between one and ten years in prison.
Another case that was in the spotlight in 2013 was the shutdown of illegal activities taking place in a home game. The hosts were running more than what could be considered a friendly social event and made over $2000 profits every night. On top of this they used this medium to sell paraphernalia.
Again, most cases of busts and arrests usually concern the ones responsible for the illegal gambling operations rather than players.
Virginia Online Gambling
Although Virginia is strict with land-based gambling, as far as their legislation and federal law goes, residents are fortunately allowed to gamble online through several methods.
Legal Online Gambling Options:
Skill-based online games
Online horse and greyhound betting
Online fantasy sports betting
Charitable games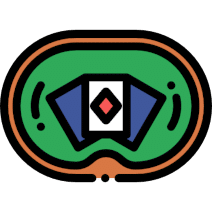 Once the Unlawful Internet Gambling Enforcement Act (UIGEA) was passed in 2006, traditional sports betting became strictly prohibited. This also pushed online fantasy sports betting into a category of a "game of skill" hence being permitted on a federal level.
The only adamant law for online gambling is regarding the age of a player stating that those who play must be 21 years or older. As long as you follow this simple rule, you won't be breaking any laws by betting online through the formats mentioned above.

Charitable Poker Tournaments
Virginia has dovish approach towards charity games, but the state hasn't included poker as one of the games that can be played for charity, leaving the segment illegal in the state.
Live Poker Tournaments in VA
The lack of proper venues and legal backing has left the issue in a limbo. Officially, VA will pursue any business that attempts to run card rooms. There have been attempts to introduce poker as "a game of skill" as previously mentioned. In 2011, Sen. J. Chapman Petersenintroduced SB 849 hoping to stilt popular opinion in favor of poker, but the move failed.
Poker at Home
Meanwhile, poker at home is a very acceptable activity and isn't punishable by law. The only time when authorities may step in is if the hosts take a rake, which means they are unofficially running a poker business.
The Future of Gambling in Virginia
With SB 1126 successfully passed through the House and Senate, the future of online poker in VA looks promising. The Joint Legislative Audit and Review Commission (JLARC) is expected to deliver its report by December 1, 2019.
A comment was previously made by Senator Richard Salslaw stating that it would probably take all the states to approve of online poker before Virginia follows suit. Sen. Salslaw's comment hit a bull's eye and Virginia is now well on its way to legalize online poker and gambling.
Top Recommended Play Money Online Poker Sites
1

Fresh Deck
Features
Real money cash prizes and promotions
Turbo speed tables and tournaments
Buddy lists to keep you connected
First Deposit Only
35,000 Play Chips
2

First Deposit Only
60,000 Play Chips
3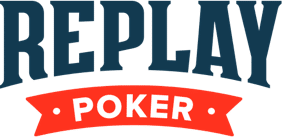 First Deposit Only
500 - 2500 Play Chips
4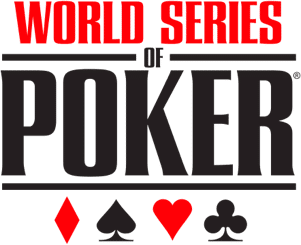 First Deposit Only
20,000 Play Chips
5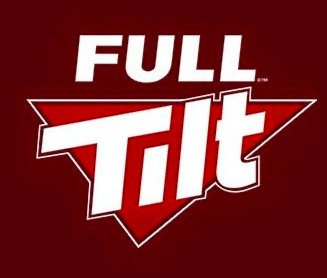 First Deposit Only
35,000 Play Chips
Keep in Mind
We are not legal professionals so be sure to educate yourself on responsible gambling and consult a lawyer where necessary in applicable matters, using this page only as an opinionated guide.