WSOP Poker Welcome Bonus
20,000 Play Chips
Verified Bonus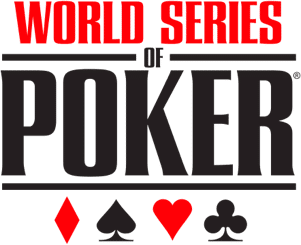 First Deposit Only:
20,000 Play Chips
Verified Bonus
Established:

2013

Licensed and Regulated:

World Wide

Compatible On:

Facebook, Android, iPhone, iPad

In-Game Store Payment:

Credit Card, Debit Card, PayPal

Bonuses:

Daily

Connectivity:

Quick
The World Series of Poker (WSOP) is one of the most recognized, respected, richest and longest running series of poker tournaments in the world. It is owned by Caesars Interactive Entertainment Inc (CIE), the largest online, mobile and social gaming company focused on casino entertainment, which is a subsidiary of the world's largest gaming company, Caesars Entertainment.
Thanks largely to the integrity of the company and the quality of the software and customer services, WSOP.com is the most popular regulated online poker room in the United States. It brings the excitement and thrills of the World Series of Poker online and although the real money features of the site are only legal to visitors and residents of Nevada, New Jersey and partially Delaware, its play money software is accessible legally across the states.
What we liked?
Phenomenal overall poker experience
Well-integrated systems
Engaging play money features
Social aspects are well-integrated
Sophisticated sounds and functionality
If you're looking for a place to enjoy play money online poker, WSOP is among the best in the industry. You'll find all the challengers one could ask for, a huge selection of games, top-notch security features, and most importantly, plenty of opportunities to practice poker without the risk of losing real money!
Software and Visuals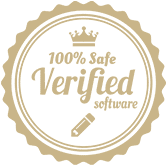 The play money platform has seen regular updates since its inception from Playtika and just like Playtika's other intellectual property, the WSOP play money poker application does not fail to impress. The graphics are stunning and really give a grand "Vegas" feeling to the whole experience. A client's appearance doesn't directly affect your chances of winning but it does play a part in how much you can enjoy the whole gaming experience and Playtika exploits this to the maximum.
We've found based on the feedback on the WSOP's official play money poker fan page that the visuals resonate strongly with the more tech-savvy, younger players. With recent updates its appearance and functionality appeals to an increasingly wider demographic through its accessibility and ease on the eyes, competing directly with clients such as Replay Poker. The browser-based software is lightweight, highly functional and for majority of the time, very stable. Just be sure not to accidentally click the "Back" button on your mouse! To some, not needing to download an application might be perfect and to others, browser-based applications are more security-prone but it really comes down to personal preference.
Game Features and Promotions
One area WSOP.com shines in particular is in its tournaments ranging from $50k buy-in known as "Atlantic City" all the way up to $80 million buy-ins appropriately labelled "Las Vegas". Unfortunately WSOP only offers Texas Hold'em and Omaha poker but their presentation of both are brilliant—to say the least—and dare we say makes up for the lack of a vibrant game selection.
WSOP offers an excellent range of bonuses for both existing players and newcomers with returning players benefitting from building up Playtika's "Status Points" and a welcome bonus of 20,000 free chips on top of their starting 15,000 chips for a generous start of 35,000 play chips coming out the gate! On top of that, players can get a daily spin, winning a minimum of 30,000 free chips up to 400,000 and additional chips daily just for returning starting with $10,000 just four hours after spinning the wheel… Now that's a lot of free chips!
New players can also get 20 Status Points which can be used with Playtika's unlocking and ranking system which although we think isn't necessary to be integrated like a currency rather directly as a rank, we think this "levelling" system is still quite clever and getting +20 is a nice way to introduce players to this.
All year round players can enjoy free chips from the official WSOP play money poker Facebook fan page with their posts. Each week they have engaging ways to get players involved such as Trivia and Hangman posts, rewarding them with free coins and we found this was a nice way to meet real people who enjoy the play money application as well.
Security and Payment Options
When it's owned by the world's top mobile casino-themed gaming provider and interactive social gaming giant, Caesars Interactive Entertainment, one thing you can be sure of is that WSOP.com is backed by a wealth of security knowledge, attained over the years through rigorous testings, research and development. When they process millions of transactions, they know a thing or two about safeguarding their user's personal and banking details.
When you play at WSOP.com, you don't have to worry about anything other than winning the game at hand, because all security matters are taken care of by industry standard security protocols employed by WSOP.com
As a play money application players need not use a payment option to deposit real money for their funds. However, they can use credit/debit cards or PayPal to purchase chips which is completely optional, ranging from $3 for 375,000 chips all the way up to $100 for a whopping 225 million play money chips! All microtransactions come with Status Points which with Playtika's system comes with other benefits to 'enhance the experience' but personally we think the application and play money chips are enough currency to not need Status Points.
Customer Support
Unlike their real money New Jersey team, WSOP's play money business is active across the states and around the clock, accessible by their dedicated support via the online help system that doubles up as a sophisticated FAQ system and contact point.
Also unlike their real money counterparts, the play money team do not have a 24/7 phone support service but we're hoping they will grow large enough to warrant having one eventually as we personally like having customer support on hand through voice chat when issues are best fixed in real-time instead of bouncing emails back and forth.
Summary
With graphics and usability on par with Replay Poker, WSOP simply have one of or arguably the best play money online poker application to date. Although their customer support could be better, that hasn't deterred from the overall poker experience which we gauge the most important. We give them extra points for how they've integrated currency and player engagement through their levelling system, points system and friends gifting system as well as how slick the overall application functions. All this wrapped up on any device that can run HTML 5 on a browser – well played, Playtika – we applaud.
How do I download Playtika's WSOP play money online poker application?
You don't, just open it up in a browser and if your browser is compatible it will work.
When can I get a WSOP Bracelet?
Simply complete your active Collection of Collect's Chips through collecting Bracelet Points (BP) and you'll see the progress bar increase whenever you win a hand. It's also display in the lobby screen next to your avatar and the "Get Chips" button.
How do I prevent WSOP play money posting on my Facebook timeline?
On the popup before posting on the timeline, un-check the box labelled "Share free chips with friends". You can uncheck all the boxes after: Collecting a Mega Bonus. Collecting a 4-hour Bonus. Before playing a tournament. Upon winning a tournament.
Where do I get promo codes for WSOP play money?
Players can obtain seasonal codes updated on WSOP's official Facebook page and Player Lounge.
How does "Momentum" work in WSOP play money?
With every hand played at a cash table, a player's "Momentum" grows which acts as a multiplier for how fast they can earn Bracelet Points and resetting after leaving the table. This is a great incentive to play well and not leave matches early.