Is Gambling Legal in Illinois? There are almost a dozen riverboat casinos in Illinois with recent efforts to expand that through land-based casinos and online poker and gambling as well. Today, Illinois remains one of the few US states that provide regulated options to gamble online including participation of the state lottery and legal betting on horse racing online, providing […]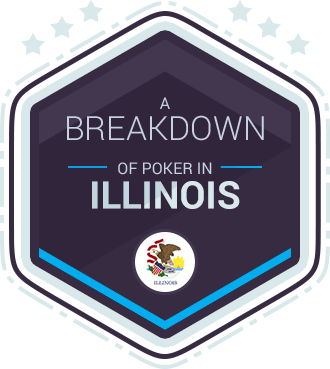 Is Gambling Legal in Illinois?
There are almost a dozen riverboat casinos in Illinois with recent efforts to expand that through land-based casinos and online poker and gambling as well. Today, Illinois remains one of the few US states that provide regulated options to gamble online including participation of the state lottery and legal betting on horse racing online, providing it is permitted by the Illinois Racing Board. What about online poker, though?
Illinois is one of those states where, when it comes to playing on poker sites online, things could be smoother.
There are certain online poker rooms that accept Illinois players and others that don't but the good news is that if you don't want to spend hours searching for the ones that are safe, regulated and legal to play on, there are always play money options that are perfectly legal.
Having said this, there are still sites out there that offer play money poker and are still not fully safe but we've saved you the time and listed our top-ranked favorite player money poker sites right here on this page.
Our own recommendations of websites to play when in Illinois feature several respected offshore properties, including:
There are of course a few things to know about each and every one of those that you should be well aware of before you push ahead with playing, but this will become clearer as you dive in our dedicated reviews.
Keep in mind that these aren't "legal options" as such and these websites are not physically based in Illinois or indeed allowed to operate in the state.
Illinois Gambling Laws
In 2013, Senator Terry Link sponsored a bill (S.B. 1739) that looked to expand physical gambling hubs in Illinois by doing more than double the current number of 10 gambling locations with iGaming sprinkled in the mix, too.
US State, abbreviated "
IL
"
Not Regulated
Population

:

12.86 million

Legal Online Poker Age

:

21

Legal Poker Room Age

:

21

Capital

:

Springfield

Governor

:

Bruce Rauner (R)
There are claims that online gambling may be able to generate around $150 million per annum with land-based opportunities adding another half a billion at least.
"The point is people are already gambling, and we're not making any of the money. There are other states that are just getting started that are bringing in some money. So that may play a role in it when we try to pass a budget."
Despite the challenges, online gambling is well on its way in Illinois. Governor Pat Quinn noted that he is fond of the expansion of casino gaming and as the first ever US state to host Internet lottery tickets:
We have our eyes on Illinois is an excellent candidate in the progression of online poker available in general and making it more prolific for all the American players hungry for some exciting card action!
Efforts to Legalize Online Poker in Illinois
Illinois has been trying to legalize its online poker industry since 2013. In 2019, the state remains one of the top candidates for passing an online poker bill that would allow it to forge ahead and build a place where players can enjoy themselves a fair bit.
At the end of last year, Illinois was most certainly worth a closer look. The state has long been planning to push ahead with the legalization of online gambling. The approval of sports betting on a national level has given IL an extra incentive across several key verticals, including:
Sports Betting
Daily Fantasy Sports (DFS)
Online Poker
iGaming
In 2019, Illinois hasn't been the most vociferous of states unlike some of the other contenders from which we expected great headway this year.
Part of this is because of the uncertainty that now surrounds the Wire Act, a piece of legislation that originally focused on sports betting, but has since January 15, 2019 been expanded to feature online gambling as well, and by extension – online poker.
The enforcement of this legislation isn't due until June 14, 2019, but there is still a lot of uncertainty about its enforcement, hence the trepidation and even hesitation of some states to embrace it in full.
2018
In 2018, we saw Illinois get behind a handful of projects. Most notably of all, H 479 has made it directly to the House Rules Committee. Even though the bill hasn't gained the necessary support, the idea behind it was to create a new land-based property in Chicago, which would have allowed all forms of iGaming and online poker to take place.
2017
Illinois' 2017 was eventful both from the standpoint of lawmakers and poker aficionados. The state was caught in a budget stalemate, which had forced legislature to take longer than expected on pronouncing itself on any legal matter, missing the original May deadline and extending the debates.
At the time the budget was discussed, H 479 – the most advanced online poker bill in the state – was brought up again and used as an if condition to pass the budget.
Understandably, lawmakers had little time or patience to debate H 479 and the focus fell back on the budget bill, leaving the online poker draft out of the picture. No further progress came out of 2017, but H 479 wasn't struck down, which was a promise in itself.
It's worth noting that 2017 also continued the well-established dialogue about introducing a bill that would introduce DFSoperators.
2016
In 2016, we saw two identical bills appear in both bodies of the legislative process in Illinois: H 3655 and its sister S 469. With the house managing to give the bill the go-ahead, hopes were high that online poker would finally be coming to fruition.
Such hopes were quickly dashed, though as S 469 was simply mothballed and H 3655 never really made it much farther. There were also suspicions that the bills were used to peddle political influence, which added more distaste to the idea and buried the concept of legal sports betting at the time.
2015
If you think that Daily Fantasy Sports (DFS) had disappeared from the radar, you would have misconstrued the intentions of Illinois. Online gambling has been the desired outcome, but in 2015, casinos still opposed the idea, more or less.
Rep. Michael Zalewski, the author of the 2016's H 3655, pushed ahead with H 4323 which he called the "Fantasy Contests Act".
The bill might have succeeded, but legal opposition was mounting. Attorney General Lisa Madigan reviewed the legal status of Daily Fantasy Sports. Ms. Madigan explained that DFS was a form of gambling and that it would need to be blacklisted. She publicly addressed FanDuel and DraftKings to voluntarily exclude Illinois gamers. The platforms responded by filing a lawsuit against the Attorney General.
2014
In 2014, we saw the topic of gambling broached a new. However, it wasn't in the proper context. Governor Pat Quinn ad Senate President John Cullerton were in the center of attention debating an existing $100 billion pension fund deficit.
Pension problems prompted lawmakers in other states to also seek gambling as a solution, although in Illinois it was a matter of "unless we sort this issue out, we won't grant passage to online gambling". In 2014, Mr. Quinn left office, replaced by a successor and that about concluded another unsuccessful year for the concept of sports gambling in IL.
2013
It all started in 2013. Illinois broached the topic in full force, discussing multiple properties that would have been tied to online gambling activities. Multiple venues were discussed as a possible starting point for the entire industry.
The bill to broach the topic was S 1937, which wanted to develop all segments of the online gambling world. It was only 2 years after the original Wire Act decision was overturned in favor of Illinois, one of the states to introduce the first online lotteries alongside New York.
S 1937 was a promising piece of legislation which outline important provisions of a legalized future, for online gambling and online poker in Illinois, including:
Regulatory body in the face of "the Division of internet Gambling"
Bad actor clause
15-20% tax rate
The bill was given somewhat of a shot in Senate, but it never really garnered sufficient traction to truly transition into a meaningful action plan that would have seen the industry legalized. This was the beginning and while the efforts to push ahead with online poker haven't come to a meaningful conclusion yet, not all is lost as the issue continues to be debated in 2019.
Live Poker Action in Illinois
While online poker in IL may be a bit of a pariah, there's still plenty of land-based going on, centered around properties mostly in the Chicago area.
The existing card rooms are rather limited, usually no more than 15 tables, but there are quite a few land-based properties these days, which allow gamers to flock to Chicago and make a living playing poker. There are also quite a few casino properties in Illinois right now, but not all of them offer poker:
Argosy (no poker)
Casino Queen (no poker)
Grand Victoria, Elgin (12 tables)
Harrah's Joliet (5 tables
Harrah's Metropolis (4 tables)
Hollywood Aurora (15 tables)
Hollywood Joliet (8 tables)
Jumers (6 tables)
Par-A-Dice (no poker)
Rivers Casino (no poker)
The rest of the properties offer quite a few variations of poker, but not the game that you and I would love to play at places like WSOP and 888 Poker.
Will H 479 Be Passed in 2019?
H 479 is by far the most promising bill that promises to change the future for legal poker in Illinois. Despite the challenges with the present uncertainty around the segment occasioned by the WA, H 479 remains one of the most powerful opportunities.
At the end of 2018, Reuters reported that Illinois' unfunded pension liability hit the stonking $133.5 billion. Illinois will not fix its creaking pension deficit by expanding into online poker, but it can get a very refreshing monetary jab in the arm of the state by approving H 479. According to the bill, individual licenses cost $10 million and licenses can be issued to riverboats, ADWs and racetracks.
If all operators in the state decide to purchase online gambling license, which will extend to online poker as well, then the state can easily fetch $150 million just from the sale of licenses – a not negligible amount to alleviate some of the immediate the financial woes of the 13-million state.
Live Poker is Popular in Illinois
True, online poker is still struggling to garner any traction, and that's understandable. Bickering legislators make it very difficult for any meaningful legislation to be pushed through, but this doesn't mean that places like Chicago and Hammond run an average of 7 tournaments every day with the entry price ranging between $20 and $220.
Tools such as Poker Atlas in Illinois prove an exceptional help for anyone who wants to really play poker in the state at whatever the cost. Understandably, residents of the specific hubs where the game is more popular are at an advantage. Some even re-locate to live closer to the casinos that cost these operations.
Online Poker Promotions in Illinois
So far, the promotions you can get to boost your bankroll in IL are provided by offshore websites and you will have to read through their terms and agreements. Generally, there are great options such as Americas Cardroom and Global Poker, which amass a solid following and provide respectable extra stimuli to players.
In the case of Global Poker, the online card room uses an interesting sweepstake currency to make itself more attractive to players in the United States and circumnavigate any possible complications with state legislations, making itself very accessible to North American players in general.
Final Thought on Illinois Online Poker
With no big news coming for online poker in 2019 so far, we're still waiting to see what move lawmakers will take. The Wire Acthas also been a concern and for the time being players seem happy to opt for the offshore options or simply relocate to places like Chicago to be closer to the richest selection of poker tournaments in the state. Illinois has a lot of players who love the game and see it as a viable career path. Despite the headwinds, better times will follow.
Online Gambling Age in Illinois
Players must be 21 in order to participate in any form of legal gambling in Illinois.
Top Recommended Play Money Online Poker Sites
1

Fresh Deck
Features
Real money cash prizes and promotions
Turbo speed tables and tournaments
Buddy lists to keep you connected
First Deposit Only
35,000 Play Chips
2

First Deposit Only
60,000 Play Chips
3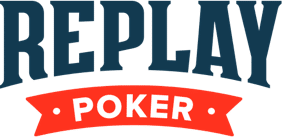 First Deposit Only
500 - 2500 Play Chips
4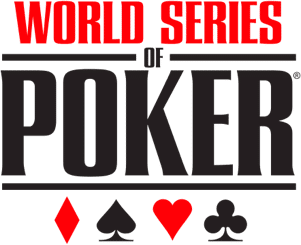 First Deposit Only
20,000 Play Chips
5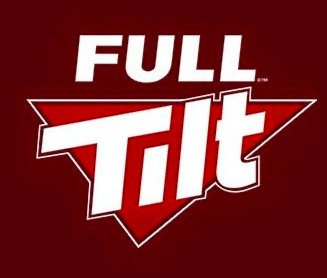 First Deposit Only
35,000 Play Chips
Keep in Mind
We are not legal professionals so be sure to educate yourself on responsible gambling and consult a lawyer where necessary in applicable matters, using this page only as an opinionated guide.