BetOnline Poker Review

Welcome Bonus:
100% up to $1000


 verified bonus
Visit Site
Established:
2004
Licensed and Regulated:
Panama
Compatible On:
Windows, Mac, Android devices, iPhone, iPad
Deposit Options:
Visa/Master Debit and Credit Cards, Bitcoin, Skrill, Wire Transfer, MoneyGram, Western Union
Payout Rate:
95.28%
Payout Speed:
1-2 days
BetOnline poker accepts real money deposits but is not currently regulated in the US. As a result we will send you to a safe free online poker alternative.
BetOnline Welcome Bonus
100% up to $1000  

 verified bonus
Although a relatively newcomer in the world of online poker, the operators of the site have years of industry experience from its parent company that dates back to 1991 when it was founded in New York. BetOnline operated in relative obscurity since it was founded in 2004, until a massive marketing push in 2011 that brought much needed market awareness to their presence.
What we liked
✓

Trusted by US Players Since 2001

✓

Good range of payment options

✓

Straightforward, dependable & quick payouts

✓

100% Sign up bonus up to $2500

✓

Steady improvements added with each update
What we disliked
x

Smaller max guaranteed prize pool of $100,000
Now, after several years of offering US players a place to enjoy poker after many sites were shut down after Black Friday, it is now the 3rd largest site that accepts U.S. players, with an average of 575 players at any given time.
Not to get it confused with the failed sports book that operated under the same name in the late 90's, the new BetOnline is a completely different entity. It's enjoying so much success right now that it is regularly mentioned on mainstream media.
With all this attention focused on BetOnline, you can be sure they are not willing to jeopardize all this success by providing a sub-par online poker site, but instead strive to improve on a already rather decent online poker platform.
As Seen On







Top Payment Options



Security
Having years of experience in the gambling industry, BetOnline provides nothing but the best when it comes to the safety of client's personal and credit details. They are a highly trusted and reputable online betting site, and this carries over to their poker site, safe-guarding customers' sensitive details via security protocol such as Secure Sockets Layer (SSL). All transactions are encrypted so that only you and the intended parties will have access to your data.
Software and Game Selection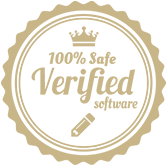 The original software received nothing but complaints about almost every aspect that you can think of, such as blurry graphics, poor sound, stuttering animation, and overall poor performance. Luckily, they listened to the customers' feedback and set out to rectify the problems. The software received the much-needed overhaul in 2016, and many players have confirmed that though there's still room for improvements, it compares favourably to most of the offerings from the competition.
Perhaps one of the biggest drawback "was" the lack of a dedicated mobile client, which, in this day and age, is a huge market to miss out on. In recognition of this, much like what they did with the desktop client, they set out to fix this problem. In April of 2017, they finally released a poker mobile app. It's still early days, so we can't guarantee a flawless performance on the app. Judging from what we've seen so far, it looks to be very promising and should give BetOnline another push up the popularity ladder.
Considering it's the 3rd largest poker site available to US players, the games on offer are still a tad limited. The game that consistently sees the most action is the ever-popular micro No Limit Texas Hold'em, whereas there is next to none in fixed limit Hold'em. There's also some action over at the Pot Limit Omaha tables during peak hours.
BetOnline poker spreads more than $250,000 in guaranteed tournaments each week, with the biggest spread allocated to weekends. There is a $22 buy-in NO Limit Texas Hold'em tournament with a $10,000 guaranteed prize pool every Saturday at 7pm ET and Sunday at 6pm ET. There is also a $99 buy-in tournament with a $50,000 guaranteed prize pool on every Sunday.
Sit and goes ranges from 0.01 all the way up to $11 and runs around the clock. Most are No Limit Texas Hold'em.
Promotions and Bonuses
BetOnline.ag Poker is one of the most generous card rooms. They provide players with a rich platter of bonuses, promotions, ad-hoc offers, and lots of tournaments and satellite events.
Free tickets and crypto promos are all part of the poker operator's offer, and we take a closer look at the promotions you will want to keep an eye out for.

100% First Deposit Bonus
To get yourself started with the 100% First Deposit Bonus at BetOnline.ag Poker is really simple. Just drop the casino a line at [email protected] and write NEWBOL as your subject line. There are a few requirements that you will need to observe:
You will need to deposit at least $50 to qualify
You can deposit a maximum amount of $1,000 and play with up to $2,000 (deposit + bonus)
The bonus may take up to 48 hours before it's credited to your account
The bonus will be released in increments of $10 for every $5,000 Comp Points you accrue. If you have had any Comp Points prior to the bonus, they won't count towards the bonus release.
You will have 30 days to play through the offer and clear the bonus. The upside of playing poker at BetOnline is that you can release your bonus in small amounts, which means that as long as you are successful at the felt, you will always walk away with a decent profit.

$10,000 New Player Freeroll
A great way to start yourself playing is by opting for the $10,000 available in the New Player Freeroll tournament. The $10,000 competition is a huge event that happens only once a month, but all new players are very welcome to join.
The tournament takes place every 2nd Sunday of the month and tickets are awarded within 72 hours of the new month. If you register after the 2nd Sunday, you will be qualified for the next month's edition of the event.

Jackpot Sit 'N Go's & Flip Sit 'N Go's
Players who are looking for poker action like no other will be absolutely thrilled to have this opportunity and play BetOnline.ag Poker's JACKPOT SIT'N GO'S and FLIP SIT 'N GO'S. Here are the offers at a glance:
Potential profit: $150,000
Current jackpot: $7,500
Maximum buy-in win: 5,000x the Buy-in
Each game has its charm and upsides. So, let's have a look once again at what these individual games have to offer.
JACKPOT SIT'N GO'S
The Hyper Turbo Sit 'n Go's by BetOnline Poke are suited for three players who are willing to commit at least $3 for the Buy-in. You can win 5,000x your Buy-in or you can trigger the progressive jackpot game, which will allow you to compete for 85% of the current prize pool.
The remaining 15% are automatically contributed towards the next jackpot game, guaranteeing that the jackpot pool will always be full. The jackpot itself is capped at $150,000.
REWARDS/BUY-IN
BUY-IN
$3
$6
$15
$30
MAX PRIZE
$15,000
$30,000
$75,000
$150,000
JACKPOT
85% of the Current Jackpot Amount
When the jackpot drops, it's divvied up between the 3 players, with 65% going to the 1st player, 25% to the 2nd and 10% to the 3rd. With JACKPOT SIT'N GO'S everyone is a winner.
FLIP SIT 'N GO'S
The FLIP games are very easy to play and they provide you with a great multiplier on your Buy-in, ranging from 1.5x to 1,000x. You can play with Buy-ins worth $3, $5, and $10.
Customer Support
Should you run into any problems, BetOnline offers 3 ways in which you can contact customer support; Phone, Email and Live Chat, which is reserved solely for real money accounts only. All of these options can be found on their website in the Support Section.

PAYOUT RATE:
95.28%

PAYOUT SPEED:
1-2 DAYS

SECURITY CHECK:
PASSED
BetOnline Welcome Bonus
100% up to $1000  

 verified bonus
FAQ
Does betonline accept US players?
Not only do they accept US players, they accept them from all 50 states!
Is BetOnline legal in my state?
This is a question asked by the majority of online poker players. All of them will be glad to hear that the answer to this question is a definitive YES! Not only are they legal and legit, they are one of the best options for US players in 2017.
How can I play Betonline poker?
In order to play online you'll first have to download their poker client from their website. There are options for both PC and Mac options. As for mobile devices, they only have mobile app that are compatible with iPad 3 or higher, iPhone 5 or higher, or any android devices with OS 6 or higher. The download location for the mobile app is actually rather difficult to find. Just search for BetOnline Mobile Poker on google, and you should be able to find it.
Is BetOnline safe?
If safety is your concern, you have nothing to worry about in regard to Betonline. They are absolutely one of the best online poker sites for US players.
Are there support services?
They have phone support, email support and live support that is reserved for real money accounts only.
What poker variaties does Betonline offer?
Not the widest selection out there, however they do offer the most popular varities, such as Texas Hold'em, Omaha, Omaha Hi/Lo and Stud
What BetOnline deposit options are available?
Visa/Master debit and credit cards, bitcoins, neteller, skrill, wire transfer, Moneygram, Western Union
What BetOnline withdrawal options are available?
The amount of withdrawal options are a tad limited, with only checks, Bitcoin, and Moneygram available