North Carolina North Carolina US State, abbreviated "NC" Not Regulated Population: 10.25 million Legal Online Poker Age: 21 Legal Poker Room Age: 21 Capital: Raleigh Governor: Roy Cooper (D) Is Gambling in North Carolina Legal? If you're a huge fan of gambling, this is probably not the best place for you. When it comes to […]
US State, abbreviated "
NC
"
Not Regulated
Population

:

10.25 million

Legal Online Poker Age

:

21

Legal Poker Room Age

:

21

Capital

:

Raleigh

Governor

:

Roy Cooper (D)
Is Gambling in North Carolina Legal?
If you're a huge fan of gambling, this is probably not the best place for you. When it comes to gambling legislations, this state is home to some of the strictest ones across the country.
The only forms of legal gambling here are are found within a two casino on Tribal land, as well as very restricted options located outside of the reservation, such as low-stake bingo games, charity games and the lottery. Not exactly a massive list.
North Carolina Gambling Laws
So how strict exactly are the gambling laws here? The best place to start is always what the state considers to be "illegal gambling". For that, we first need to look at the state's definition of gambling itself:
§ 14-292.Gambling.
Except as provided in Chapter 18C of the General Statutes or in Part 2 of this Article, any person or organization that operates any game of chance or any person who plays at or bets on any game of chance at which any money, property or other thing of value is bet, whether the same be in stake or not, shall be guilty of a Class 2 misdemeanor. This section shall not apply to a person who plays at or bets on any lottery game being lawfully conducted in any state.
Chapter 18C refers to the state's authorization for the lottery, and "part 2" authorizes various aspects of charity gaming.
At first glance, you might think the penalty is rather lenient, compared to other states where convictions could lead to a felony. However, the Class 2 misdemeanor is only for first time offenders. Penalties for repeat offenders are escalated.
This law also targets both players and operators, so in that respect, it is unlike other states where players usually get away with lighter penalties compared to operators.
Other gambling violations as listed in article 37 of the state's statutes includes:
Advertising/dealing/selling or acting as agent for lotteries: apart from when carried out under the explicit authorization of the state as part of Chapter 18c of the General Statutes or in Part 2 of this article, any person so offending shall be guilty of a Class 2 misdemeanor.
Pyramid and chain schemes: Anyone found establishing, operating, participating in, or otherwise promoting any pyramid or chain schemes is guilty of a Class 2 misdemeanor.
Allowing illegal gambling to take place at your home or business is guilty of a class 2 misdemeanor.
Gambling with faro banks and tables: If any person shall open, establish, use or keep a faro bank, or a faro table, with the intent that games of chance may be played thereat, or shall play or bet thereat any money, property or other thing of value, whether the same be in stake or not, he shall be guilty of a Class 2 misdemeanor.
Keeping gaming tables or slot machines in which games of chance shall be played will result in a Class 2 misdemeanor.
One law which stands out and makes this state one of the strictest when it comes to gambling penalties is:
(a) Any person who violates any provision of G.S. 14 304 through 14 309 is guilty of a Class 1 misdemeanor for the first offense, and is guilty of a Class H felony for a second offense and a Class G felony for a third or subsequent offense.
Legal Gambling Age in North Carolina
The minimum legal age to play land-based or online bingo and lottery is 18. To participate in land based or online casino, land based or online poker, or online sports betting, you have to be at least 21 years of age.
North Carolina Gambling Options
Casino: There are 2 tribal casinos, both ran by the only federally recognised tribe in the state, Eastern Band of Cherokee Indians. Both casinos offer table games such as blackjack, craps and roulette, in addition to slot machines and bingo.
Poker: Legally speaking, since there is no carve-out for social games, these can only be found at the native casinos. However, realistically speaking, chances are there are poker games going on in someone's private home or business as you read this. But you should be aware, that unlike other states where there have not been any cases of home games being busted, there are a few such cases for this state. Though on the grand scheme of things, these cases are only a tiny percentage of all the private games being played within state lines. Nevertheless, if you plan to play private games of poker, make sure you keep it as low key as possible, and keep it clean, i.e. no drugs or weapons.
Lottery: This Old North State was one of the last states to get the so called "Education Lottery" in 2006. It is the state's biggest source of gambling, generating somewhere between $1.5 and 1.9 billion annually, of which roughly 26% gets funded into the k-12 schools and higher education funds.
Bingo: There are a total of three bingo establishments within this state, all of which are strictly bingo parlours, offering no other form of gambling games such as slots. There are however some side entertainment to go along with the bingo action.
Charity Games: Although these are legally allowed within this state, the laws regulation charity games are among the strictest. There are many maximum prize restriction that applies for both single games and even an entire calendar year. For example, bingo prizes must not exceed $500 for a single game, and total cash prizes from raffle must not exceed $10,000 for an entire calendar year.
Online Gambling in North Carolina
There are no specific laws addressing the issues of online gambling. This is pretty common across the board. However, what's unusual is that there isn't even any law regulating the use of gambling devices. In fact, the words "gambling devices" are not found within the state's statutes at all.
Based on all this, one would assume is relatively safe for residents to gamble online, and they'll be right, considering the fact that no one has ever been arrested for placing wagers online. However, the same does not hold true for people operating online gambling businesses. North Carolina has set a precedent for going after those who operates online gambling in any shape or form.
So, in short, if you live Turpentine State, feel free to gamble online as a player, but stay away from organising any online gambling operation.
Online Poker in North Carolina
Just as there are no specific mentioning of online gambling within North Carolina's laws, there also isn't any specific mention of online poker. For the same reasons, citizens can go ahead and play online poker at legal offshore poker sites.
The Future of Online Poker in North Carolina
Considering the state's firm stance on gambling, and the fact that no discussion of regulating online poker has been mentioned, it's unlikely this will happen anytime soon.
Top Recommended Play Money Online Poker Sites
1

Fresh Deck
Features
Real money cash prizes and promotions
Turbo speed tables and tournaments
Buddy lists to keep you connected
First Deposit Only
35,000 Play Chips
2

First Deposit Only
60,000 Play Chips
3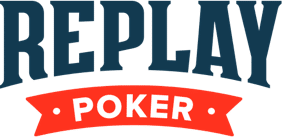 First Deposit Only
500 - 2500 Play Chips
Keep in Mind
We are not legal professionals so be sure to educate yourself on responsible gambling and consult a lawyer where necessary in applicable matters, using this page only as an opinionated guide.