Georgia Georgia US State, abbreviated "GA" Not Regulated Population: 4.48 million Legal Online Poker Age: 21 Legal Poker Room Age: N/A Capital: Atlanta Governor: Nathan Deal (R) Is Gambling in Georgia Legal? Simple answer? No – you wouldn't be on the good side of the law. There are some terribly old gambling laws including one […]
US State, abbreviated "
GA
"
Not Regulated
Population

:

4.48 million

Legal Online Poker Age

:

21

Legal Poker Room Age

:

N/A

Capital

:

Atlanta

Governor

:

Nathan Deal (R)
Is Gambling in Georgia Legal?
Simple answer? No – you wouldn't be on the good side of the law. There are some terribly old gambling laws including one that allows anyone to sue in order to recover losses pertaining to gambling if the sufferer of those losses doesn't do so inside only six months.
You read it correctly.
However… It is still not explicitly illegal to partake in online poker activities as a Georgia resident providing the sites are offshore with payment processing done legally in an allowing country and state/region.
Georgia Gambling Laws
Casino gambling has received the backing of casino tycoon and billionaire Tilman Fertitta that would see not one but two regions of Georgia benefit from two senate bills – Senate 79 and House 158 being sponsored and endorsed by Senator Brandon Beach, R-Alpharetta and state Rep. Ron Stephens, R-Savannah, respectively. The process is being watched like an eagle by Fertitta's firm to reflect his investments in the capital and having a couple extra casinos here may be what the state needs to give it a strong push towards the eventual legalization of online poker and online gambling in general.
Is Online Gambling Legal in Georgia
Online gambling, similarly to gambling in real, land-based poker rooms is most accurately described as 'stringent', whereby the hosting of gambling games is not allowed by the state itself resulting in no online poker sites hosted and regulated in Georgia. Players can still however play online poker sites if their licensed have been issued legally by another government that allows online poker activities legally.
The Current State of Online Gambling in Georgia
In the gambling scene, Georgia unfortunately doesn't exactly win any awards for being the most prolific host, even though there is activity in state lottery, charity gambling events and cruises showing interest in the industry and while there isn't a strong approach to prohibiting gambling or poker, there is on the other hand little effort to push it forward either.
There was a legislation introduced in January 2017 addressing if daily fantasy sports belonged under the banner of prohibited state gambling, sparking interest in the state community of it being a game of skill or chance and ultimately determining whether it is indeed considered gambling.
The Legal Age for Gambling in Georgia
The minimum age for residents of Georgia that want to participate in online poker is 21. In general, the same applies for all forms of legal gambling.
Georgia Gambling Options
Although online poker isn't allowed officially in Georgia (just yet), interested players can indulge in the state lottery which has proven over the years to be an increasingly popular event; especially when the pot grows larger than usual.
Will Online Poker be Regulated in Georgia?
Previous efforts to legalize gambling in the past have been ineffective in the political scene and it doesn't look like Georgia will see regulation any time soon but if most states were to hypothetically bring in online poker as part of a regulated and legal federal regime, online poker could then be approached, treated and played similarly to how the current Georgia state lottery is and be not only accepted by the public but used as a financial tool for the state's economic gain.
Top Recommended Play Money Online Poker Sites
1

Fresh Deck
Features
Real money cash prizes and promotions
Turbo speed tables and tournaments
Buddy lists to keep you connected
First Deposit Only
35,000 Play Chips
2

First Deposit Only
60,000 Play Chips
3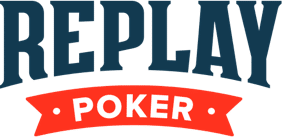 First Deposit Only
500 - 2500 Play Chips
Keep in Mind
We are not legal professionals so be sure to educate yourself on responsible gambling and consult a lawyer where necessary in applicable matters, using this page only as an opinionated guide.