Intertops Poker Welcome Bonus
200% up to
$1,000
Verified Bonus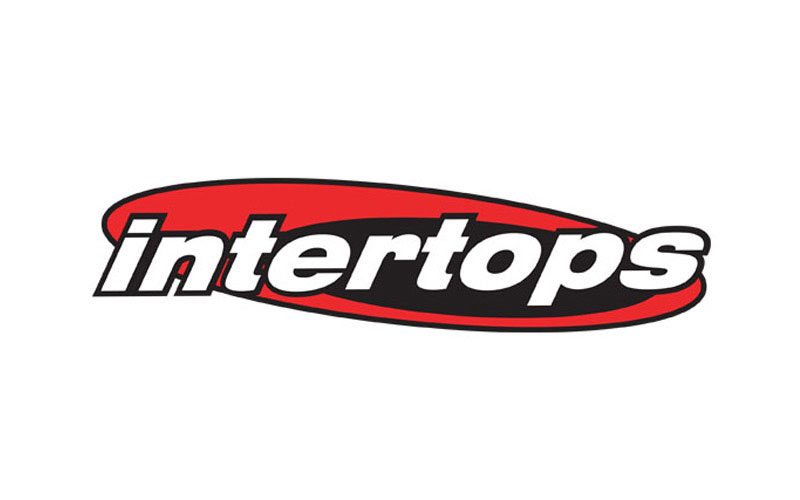 First Deposit Only:
200% up to $1,000
Verified Bonus
Minimum Deposit:

$25

Payout Speed:

2+ days

Established:

1996

Licensed and Regulated:

Government of Curacao

Compatible On:

Windows, Mac, Android devices, iPhone, iPad

Deposit Options:

Visa, Mastercard, Neteller, Skrill, Bitcoin, Sofort Banking, EcoPayz, Bank Transfer, Money Global, Paysafe Card, Cash Deposit.
Intertops is the industry's benchmark poker card room providing excellent options for beginners and advanced players alike. Looking for the finest, safest and most enjoyable poker experience online? Choose Intertops.
Operating since 1996, Intertops is one of the first online companies to successfully offer poker to a global audience. It's open to 48 states in the United States, enjoying a substantial uptick in its traffic over the past years. The website runs on the US-facing Horizon Poker network, switching up from MPN. The operator boasts 200+ active cash players around the clock and Intertops poker offers a fantastic $1,000 bonus available to PC, Mac and iOS users.
What we liked?
Excellent long-standing reputation
A variety of tournaments
Compatibility with mobile devices
Rewarding loyalty and social programs
Generous welcome offer
Reliable instant and download play
What we disliked?
The cardroom will benefit from more players
The cardroom allows you to benefit from a very generous 200% cash back bonusreleased in increments of 83.335 Frequent Player Points (FPPs), which will fetch you $5 each time you exchange the specified amount. The vast loyalty structure of the casino allows you to enjoy advancing though as many as 50 levels, with each helping you to add something to your bankroll upon reaching a milestone.
Intertops poker will offer a fair few good options to Omaha Hold'em players. The games vary between Omaha High and Omaha Hi/Lo for the most part. Intertops organizes and runs land-based events as well, and keeping an eye on their tournaments page will always pay off as long as you like to play offline.
Intertops Bonus Code
Promotional Codes
| | |
| --- | --- |
| Bonus Code | 1000ITP |
| Valid deposits | $25 |
| Released in increments | $5 PER 83.335 Frequent Player Points (FPPs) |
| Deadline | 90 DAYS |
| Claim the bonus | Claim Your Bonus Here |
Intertops Poker Traffic
Intertops Poker is a bit of a minnow when it comes to pure traffic, so you will probably won't find so many people in the late hours of the night on a work day or the early hours for that matter.
Intertops does pick up in the afternoon and US players will definitely find a lot to do if they like to stick with Ring Games and Tournaments.
It is true that Intertops has a long way to go insofar its traffic is concerned, but the card room is nevertheless very accommodating to US poker aficionados who are dying for a chance to get their hands on genuine poker action.
While the traffic may need improvement, the card room is full of action. The Ring Games will provide you with sufficient opportunities to play low-stake and dynamic tables. You can join 6-max and Turbo 6-max games for as little as $0.02/$0.04.
All hands are very dynamic and you will find a population of low-stake players on Intertops who know how to speed things up. Even in off hours, you can expect quite the handful of games, so that you are never without a thing to do. We have taken a look at the minimum and maximum stake for each separate category of events & games:
| Game | Minimum Stake | Maximum Stake |
| --- | --- | --- |
| Ring Games | $0.02/$0.04 | $50/$100 |
| Tournaments | $1 + $0.10 | $100 +10 |
| Sit N Go | $0.22 + $0.03 | $96.32 + $3.65 |
Intertops Poker definitely knows how to stand out from any other poker portal, offering interesting and most importantly – different stake levels. The only downside here is that you might need to wait a little longer to get enough people playing in the high stake games.
Game Variants
Intertops offers just two versions of the game, i.e. Omaha and Hold'em. These come in their respective variations, of course, and you will see them featured across Ring Games, Tournaments, and Sit N Go.

Understandably, you will have to rely on the Ring Games to keep your bankroll fresh and developing for the most part. If you are a fan of Omaha, we recommend that you wait until the afternoon to play as the mornings are usually a Texas Hold'em territory.
Software and Game Selection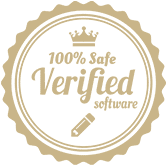 Cash games
Intertops poker offers a fair selection of games. The formats available focus exclusively on the Texas Hold'em version of the game and its many subtle gameplay versions, including NL, PL and FL. There are also Omaha PL & FL and Omaha Hi/Lo that you'll find available at Intertops.
As to the specifics, the games don't exceed 9-ring tables, allowing the playerbase to concentrate on specific and rewarding titles. Intertops has also taken care of the prize ranges, providing users with micro-stake options as well as slightly more expensive stakes.

For example, you can play within a range of $0.02/$0.04 and slowly expand your bankroll. Still, you'll notice that the majority of players seems to focus on the $0.25/$0.50 tables and no fewer people enjoy the slightly more expensive tables which are within $0.50/$1.
Overall, Intertops has one of the most user-friendly interfaces in the online poker industry. You will always be able to find the games you need without sifting through hundreds of miniscule event & game titles and numbers.
Players who have invested slightly more cash upon arriving at the cardroom or have won enough throughout their sessions there, can try playing at tables with bigger limits, including the NL Hold'em $10/$20 games or even the FL Hold'em $50/$100.
Tournaments

The Intertops poker software suite is very accommodating, allowing you to choose from three main types of competition. You can sort by ring games, tournaments and sit & go's. Those of you who enjoy the quick and affordable play of Sit & Go's should most certainly give the format a go at Intertops.
There are hundreds of available options, with the buy-ins starting at as little as $0.09. You can pick from multiple enjoyable formats, including Heads-up, Hyper Challenge, Turbo, Double Up and classic.
When you go to the Tournament Section of Intertops' poker client, you can see the exact tournament dates and formats. Each competition comes with a guaranteed bounty and as to the buy-ins, they are usually very accommodating, and accessible to players of all budgets.
You can play Turbo, Deep, regular or a combination of almost any format. Some of the tournaments offer you up to $50 whereas others introduce more substantial sums, between $250 – $1,000. In each case, you have a date of the tournament so that you'll know when to attend.
You can also choose to filter the tournaments by format, including satellite, event, bounty, shootout or private. Some tournaments charge no buy-in fee while others start at as little as $0.50. The buy-ins for any of Intertops tournaments rarely exceed $15.
Intertops Poker Schedule: Play Tournaments Around the Clock
The best way to get wind of new and upcoming events at Intertops Poker is to check the schedule posted at the website and decide which event you want to participate in. There is plenty of daily action going, so you will always be in the know as long as you follow the schedule and register ahead of events.
Promotions and Bonuses

200% up to $1,000 Deposit Bonus!
Intertops poker has a very well-developed bonus system. The welcome offer provides you with 200% in bonus funds, up to $1,000. If you do decide to check the other Intertops-branded facilities, you can use up to 100 free credits in the casino section.
To qualify for the bonus offer, you need to deposit a minimum amount of $25. Just like any other accredited poker room, Intertops prefers to reward the bonus amounts in increments. For every 83.335 FPPs you earn, the operator will release $5 of the bonus funds you have applied for.
Here's what you should know at a glance:
Deposit at least $25
Release the bonus in $5 increments per 83.335 FFPs
Clear the bonus in 90 days or less
Use promotional code 1000ITP
You can immediately proceed to withdrawing the money, while keeping some of it in play, or you can leave the entire sum in your account balance in order to progress to better-paying tables. To access the welcome bonus, you'll need to use a promotional code: 1000ITP.
You may have to wait 24 hours before the bonus is credited to your account. Remember that you have 90 days to clear the bonus. The sign-up offer will expire after three months of registration and successfully obtaining the promotion.
Reload Bonus

Intertops will help you keep your bankroll healthy by adding funds to your account every time you deposit. You can get up to $100 thanks to the 50% Reload Bonus. Just as with other promotions, the bonus will be paid out in $5 increments upon reaching the necessary Frequent Player Points (FPPs) condition.
To access the bonus, you will need to follow these steps:
Open up an Intertops account and go to the Cashier
Choose your preferred banking method
Make the deposit and then click on the Bonus Code button
Click on Redeem Bonus and check your Bonus Details to see the bonus displayed
The bonus itself will be released at every 83.335 FPPs you notch up. The offer expires after 30 days, but that's usually enough to claim the full amount of the promotion.
36% Rakeback Deals
Intertops will continue to provide players with superb choices of promotions. The 36% Rakeback Deals is no exception, with the money paid back to you in increments of $10 every day. No money will be lost either.
If you are eligible for $21 in rakebacks on any given day, you will be granted 2x$10, with the remaining $1 rolling over to the next day. To qualify for the offer, you will need to drop a quick e-mail to pokermanager@intertops.eu.
There are a few things that you must consider when opting into the 36% Rakeback Deals bonus, such as:
Rakebacks can be granted at the discretion of the casino
If you opt into the rakeback program, you will receive FPPs slower than players outside the program
All Loyalty Levels will be reset the moment you roll into the Rakeback Deals
If you feel comfortable with the slightly slower pace of earning FPPs, you can ask the casino to enroll you at the beginning of your gaming session, which will allow you to start building your Loyalty Levels right away.
Existing Players
You can use the FPPs for either redeeming your bonus or obtaining Gold Chips. With Gold Chips, you can benefit from the Intertops reward system which allows you to swap your Chips for cash bonuses or tournament entry tickets. This neatly interconnects the entire bonus system available at the operator.
The loyalty program is quite interesting. Each level has a number of tiers within it. With each successfully completed tier, you'll be rewarded an amount based on the level you are. Levels usually stick unless players fail to earn sufficient FPPs in two months back-to-back. It helps to know that anyone below level 11 will never lose a level.
Existing players should keep an eye on the home page as they will be able to follow the latest & trendiest tournaments.
For example, the Sunday Sundowner is not exactly a promotion, but it offers $4,500 up for grabs and Intertops has listed all associated satellite events, allowing you to prepare accordingly for the end-of-the-week poker competition and gain an entry at no cost at all.
Cashing Out – Intertops Banking
Banking at Intertops is very simple and you wil have access to banking cards, cryptocurrencies and regular money transfers. This should allow you to have a fairly comfortable way of moving funds into and out of the platform.
| Payment Method | Min/Max Deposit | Min/Max Withdrawal |
| --- | --- | --- |
| VISA, MasterCard | $5-$1,000 | N/A |
| Bitcoin | $25-$2,500 | $100 – $2,500 |
| BitcoinCash | $25-$2,500 | $100 – $2,500 |
| Ethereum | N/A | $100 – $2,500 |
| Litecoin | $25-$2,500 | $100 – $2,500 |
| Money Global | $100-$490 | $185 – $450 |
| Bank Draft | N/A | $3,080-$6,000 |
| Check | N/A | $150 – $3,000 |
Cryptocurrencies are surely the safest bet here when it comes to cashing out your funds. If you prefer to stick to some of the more conventional methods, such as Bank Drafts, Money Global or Check, you have to be prepared to pay $80 per transaction, which is a very steep price indeed.
Thing will get better when it comes to deposits, but for the time being, having a quick crash course on Bitcoin might actually help you max out your profit at Intertops Poker.
Customer Support
Intertops has a world-class customer support facility, which is available in both English & German. The website offers 24/7 e-mail, phone and live chat service. The Intertops live chat agents are one click away and you can contact them for anything specific regarding gameplay, a casino offer, or payment.
Depending on where you live, you can use different numbers. The one listed for North America is 1-800-819-0919 and you can use 00-800-4433-4455 if you live in Germany, Switzerland or Austria. There's also a regular number which is universal for all countries 1-268-484-3100. If you have any specific questions to the casino and want to write an e-mail, address it to poker@intertops.eu.
Payment Options:
Certified
Is Intertops Legal in the United States?
Intertops is a licensed operator with an official accreditation from the Government of Curacao. While the cardroom hasn't opened offices in the United States, it focuses on US customers, which constitute the bulk of its playerbase. It's perfectly legal for players to make deposits and withdraw from Intertops, although local restrictions may apply depending on the state or country you live in. to check is it legal to play online poker.
Intertops has a reputation for upholding the latest security standards in the industry. With over two decades in business, the operator has earned itself a reputation for fairness and safety. The website uses the latest encryption protocols, guaranteeing that your information is safeguarded against any unauthorized third-party.
What is Intertops Playerbase?
Intertops provides users with a website frequented from hundreds of people daily. Usually, there are around 200 people playing at any given time, with these numbers subsiding or increasing slightly at certain times of the day. The games are concentrated, but there is sufficient formats and versions to enjoy. All tournaments and big events are announced beforehand, and they draw hundreds of participants.