Maryland Maryland US State, abbreviated "MD" Not Regulated Population: 6.02 million Legal Online Poker Age: 21 Legal Poker Room Age: Unknown Capital: Annapolis Governor: Larry Hogan (R) Is Gambling Legal In Maryland? The legality of gambling in Maryland has been somewhat like a pendulum, swinging back and forth between prohibition and legislation since the late […]
US State, abbreviated "
MD
"
Not Regulated
Population

:

6.02 million

Legal Online Poker Age

:

21

Legal Poker Room Age

:

Unknown

Capital

:

Annapolis

Governor

:

Larry Hogan (R)
Is Gambling Legal In Maryland?
The legality of gambling in Maryland has been somewhat like a pendulum, swinging back and forth between prohibition and legislation since the late 1700's. The first type of legal gambling came in the form of charitable lotteries which exploded in its popularity but were ultimately banned.
The State then gained its nickname "Little Vegas" during its outbreak of slot machines during the 1950's. History has a habit of repeating itself, and this was no exception. The slow machines met the same fate as the lotteries, and were made illegal.
It was until 1973 that saw the resurgence of the lottery once more. Then, having noticed the loss of revenue due to citizens making trips to neighbouring states to satisfy their gambling needs, this prompted the legislators to pass a bill to open the state's first casino in 2012.
This quickly snowballed to 5 casinos, with another due to open in 2017. With the introduction of these land based casinos, residents now have access to many more gambling options.
Maryland Gambling Laws
The gambling laws in the Oyster State used to consist of very loose definitions of what is considered "illegal gambling" and "gambling devices". There were two ridiculous cases in which a pinball machine and a vending machine were designated a gambling device.
That's right.
These were machines that didn't even pay out money, but free plays to for the game itself, with no other monetary value. Thankfully, those times are behind Maryland, and the State has now become a lot more gambling-friendly.
Here are the main laws you need to be familiar with:
§ 12-102. Betting, wagering, gambling, etc.
(a) Prohibited.- A person may not:
(1) bet, wager, or gamble;
(2) make or sell a book or pool on the result of a race, contest, or contingency;
(3) establish, keep, rent, use, or occupy, or knowingly allow to be established, kept, rented, used, or occupied, all or a part of a building, vessel, or place, on land or water, within the State, for the purpose of: (i) betting, wagering, or gambling; or (ii) making, selling, or buying books or pools on the result of a race, contest, or contingency; or
(4) receive, become the depository of, record, register, or forward, or propose, agree, or pretend to forward, money or any other thing or consideration of value, to be bet, wagered, or gambled on the result of a race, contest, or contingency.
Unlike the average states, Maryland doesn't distinguished between players and those who are operating or owners of illegal gambling establishments. The penalties are also relatively strict compared to other states, which includes fines of between $200 and a $1000, and also prison sentences of between 6-12 months for those convicted of violating any of the above laws.
Due to the broadness of their definition of illegal gambling, basically, any games that are not explicitly approved by the Lottery and Gaming Commission is considered illegal.
Legal Age for Gambling in Maryland
The minimum age to buy lottery ticket is 18, whereas its 21 to participate in any other form of gambling.
Maryland Gambling Options
Casino Games: Residents have access to 5 casinos, each including slots and table games.
Live Poker: These can be found at 2 of the casinos. Home games, though not technically legal, are mostly overlooked as long as no one is profiting from the event and it doesn't draw any unnecessary attentions for reasons such as very high stake bets.
The State hosted a $1 million poker tournament in 2014 which headlined on almost all of the State press.
Horse Racing Betting: These are allowed based on the pari-mutuel system, including live simulcast racing between States.
Lottery: Residents can buy tickets for the State-ran lottery, or the multi-state lottery with the bigger prizes.
Charitable Games: These include bingo and raffles, and are controlled entirely by the individual counties.
Online Gambling Maryland
Just as you'd find in almost any other state, Maryland does not have any laws that directly address the issue of online gambling. The reasons for this is mostly because the legislators of each states simply haven't had time to address it, given that it is still a relatively new technology. This however, is likely not the case for Maryland's legislators. Instead, given that the revenue generated from the casinos are so important to the State, it can be conceived the online gambling would be seen as competition.
Unlike other States, even though the fact remains that the laws do not directly address the legality of gambling online, due to the wording of the Statutes, it is possible for someone to argue that any device used for online gambling is considered an illegal gambling device.
Online Poker Maryland
Just as we have explained above, the same can be said about online poker. It is not strictly prohibited, but at the same time, not explicated calved out. It is therefore up to you to decide whether or not its worth taking the risk. It should be know, however, that no one has ever been prosecuted of even charged with a crime related to the act of online gambling.
The Future of Online Poker in Maryland
Considering that it is neighbours to 2 of the 3 fully regulated States in the whole country, there is hope that Maryland will soon join them in the near future. Whether that will come this year, or the next, or whenever, no one can really tell. What we do know right now is that Maryland is adopting a "wait and see" strategy, monitoring carefully what all the other states are doing first.
Top Recommended Play Money Online Poker Sites
1

Fresh Deck
Features
Real money cash prizes and promotions
Turbo speed tables and tournaments
Buddy lists to keep you connected
First Deposit Only
35,000 Play Chips
2

First Deposit Only
60,000 Play Chips
3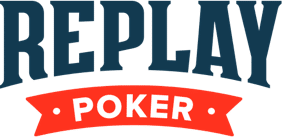 First Deposit Only
500 - 2500 Play Chips
Keep in Mind
We are not legal professionals so be sure to educate yourself on responsible gambling and consult a lawyer where necessary in applicable matters, using this page only as an opinionated guide.