Is It Legal to Gamble in New York?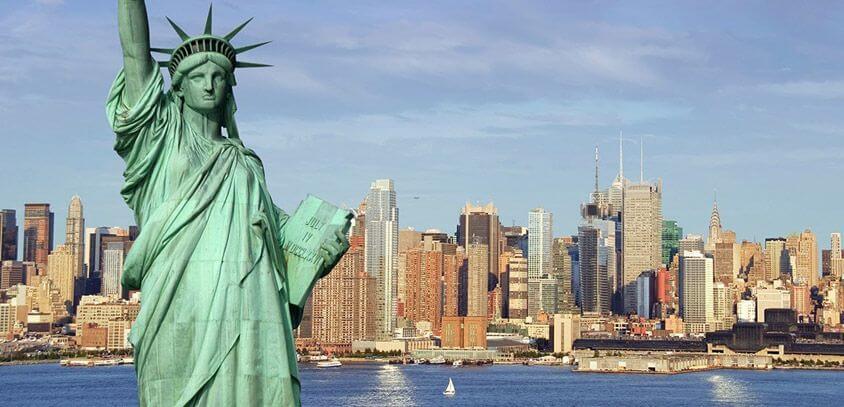 (Credit: Wikipedia.org)
New York
US State, abbreviated "NY"
(Not regulated)
Population

:

8.41 million

Legal Online Poker Age

:

21

Legal Poker Room Age

:

21

Capital:

Albany

Governor

:

Andrew Cuomo (D)
Home to the largest and most influential city in America, gambling laws in New York date back to well over a 100 years and are just as confining as any other states in the US.
As a result, gambling in New York is highly regulated and the residents are restricted in the type of games they have legal access to.
New York Gambling Options
❖ Horse Racing – Like many other states, this was the first legalized form of gambling.
❖ Bingo Games – Falls under charitable game category, as does raffles.
❖ New York State Lottery – Legalized in 1966, is the most popular legal gambling options for New Yorkers. More people buy lottery tickets here than citizens of any other state, with a participation rate of greater than 92%.
❖ Casinos – Some 20 tribal facilities offering live dealer tables, slot machines, video poker games and simulcast betting windows. It is the 2nd most popular form of legal gambling in New York.
❖ Live Poker – Enjoyed by many at tribal casinos. Social poker games are also considered legal as long as nobody is making a profit from the game and is played on equal terms.
New York Gambling Laws
New York state law defines gambling as "when one stakes or risks something of value upon the outcome of a contest of chance or a future contingent event not under their control or influence, upon an agreement or understanding that they will receive something of value in the event of a certain outcome"
In other words, any games involving even the smallest element of chance is by definition illegal gambling. So unless a gambling game is legalized, it is illegal.
The biggest legal gambling advancement arrived in 2013, in the form of a constitutional amendment to license commercial casinos, authorizing as many as 7 full-scale casinos, specifically for the purpose of promoting job growth in economically distressed upstate regions.
Online Gambling in New York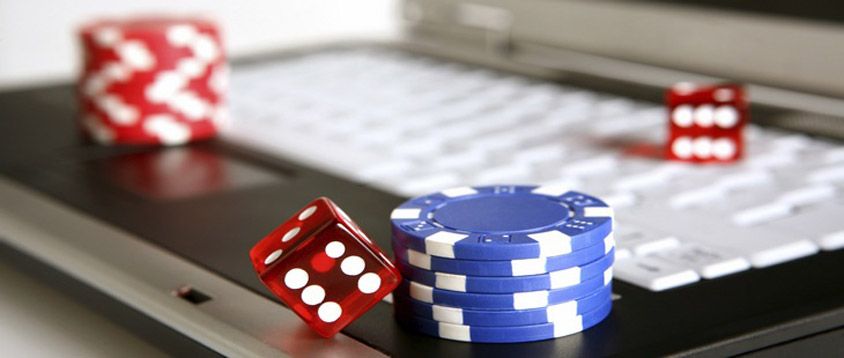 (Credit: sport-it.net)
On April 15th 2011, New York lead the crack-down against illegal online gambling, which was later known as Black Friday, bringing the largest online casinos and poker sites in the US to their knees. Since then, there are no state-regulated gambling options in New York.
This, however, does not mean there are no legal online gambling options for the residents of this state; it only means that the state does not issue any sort of licenses for online gambling operators.
Online gambling is legal for residents of New York as long as you play at licensed offshore online gambling sites.
Online Poker Rooms in New York
Poker is as popular in New York as it is in any other state. This means there is a huge poker player base, most of who would love access to online poker.
Although the federal government has made it more difficult for online poker sites to offer games to New York residents, it is not impossible, or illegal, for New Yorkers to find offshore online poker rooms. In fact, to save you time, we have listed our top-ranked favourite play money poker sites right here on this page!
What is the Legal Gambling Age in New York?
New York is very strict when it comes to enforcing its legal gambling ages for all residents. The legal age for participating at land-based bingo, online bingo, dog and horse racing and the state lottery is 18 years old. Players must be a minimum of 21 years old to take part in land based and online casinos, land based and online poker rooms, and online sports betting.
Will New York Regulate Online Poker?
You don't hear much about online gambling plans coming out of Albany, but that doesn't mean work isn't underway. The current New York government has shown little opposition to gambling expansion, and poker is especially popular in the Empire State. It would be very surprising if New Jersey and other states came online and New York did not quickly follow.
With that said, New York is obviously behind states like New Jersey insomuch that no bill has been proposed and a coalition of support for regulation of online gambling has yet to publicly emerge.
Top Recommended Play Money Online Poker Sites