When it comes to gambling, the laws here are rather liberal and the residents have access to a healthy selection of gambling options. Couple that with the fact that this is one of the wealthiest states in the country, with an average income of $65,000 a year, the citizens have a fair bit of disposable income to throw into the […]
When it comes to gambling, the laws here are rather liberal and the residents have access to a healthy selection of gambling options. Couple that with the fact that this is one of the wealthiest states in the country, with an average income of $65,000 a year, the citizens have a fair bit of disposable income to throw into the gambling industry. While the state hasn't legalized online poker, there are several great CT poke sites for you to enjoy.
How does all this wealth measure up against 2019 when Connecticut remains one of the top contenders for fully legalizing all online gambling industries, from poker to iGaming? We find out in our in-depth overview of the state.
Connecticut Gambling Laws
Connecticut has a rather young gambling history. It began as a conservative state right from the get-go. If it wasn't for the tribal developments, there probably wouldn't have been much gambling available.
The state defines "gambling", found in section 53-278a of the state code, as:
"means risking any money, credit, deposit or other thing of value for gain contingent in whole or in part upon lot, chance or the operation of a gambling device, including the playing of a casino gambling game such as blackjack, poker, craps, roulette or a slot machine,"
It then goes on to make a list of exceptions from this law:
Legal contests of skill in which awards are made only to entrants or the owners of entries
Legal business transactions which are valid under the law of contracts
Activity legal under the provisions of sections 7-169 to 7-186, inclusive
Any lottery or contest conducted by or under the authority of any state of the United States, Commonwealth of Puerto Rice or any possession or territory of the United States
Other acts or transactions expressly authorized by law on or after October 1, 1973
These laws are rather refreshing in that they don't leave much in terms of "gray area" when it comes to determining what is legal and what is illegal within state lines.
US State, abbreviated "
CT
"
Not Regulated
Population

:

3.59 million

Legal Online Poker Age

:

21

Legal Poker Room Age

:

21

Capital

:

Hartford

Governor

:

Dannel P. Malloy (D)
The exemptions are basically for games of skills, such as poker, athletic contests, carnival games, tribal gaming, and anything in between in which the state explicitly decides to make legal.
The law surrounding "social gambling" is quite an unusual one. It's the same in that it includes the typical restrictions such as the house or organizer must not stand to profit from the event, and that everyone must be playing with the same odds etc., but it also includes a clause "bona fide social relationship,".
Although no clarification is made about this particular phrase, it is understood to be what "social gambling" should really be; a game amongst friends, friends with real relations outside of the gambling event itself.
Connecticut Gambling Age
Residents who wish to participate in land-based and online bingo, lottery, and horse and dog racing must be at least the age of 18. For land-based and online casino, land-based and online poker, as well as online sports betting, players must be aged 21 or over.
Connecticut Gambling Options
Connecticut is in no shortage of excellent gaming options. As one of the few states to take a very light approach towards social and recreational gambling, even without a proper regulatory framework,
Casinos
Connecticut is home to some of the most famous tribal casinos which are among the biggest gaming facilities in the World. Gambling fans from all over the East Coast make regular visits to these awesome gaming locations – the Foxwood and the Mohegan Sun. Surprisingly, the tribes aren't against the idea of an online industry.
Live Poker
You'll find some of the most prestigious poker tournaments from around the world, such as the World Poker Tour, hosted at the two tribal casinos. Social gambling is also legal, therefore it's very common to find a group of friends playing home poker games.
Lack of Payment Options
The new DOJ Wire Act Opinion would most likely mean trouble for payment processors. This could in turn limit the availbility of payment options
Social Gambling
Social gambling laws in CT state that these games must be played by people with bona fide social relationship. In short, it just means players must be real friends outside of gambling, instead of having a relationship that is only built on gambling.
Lottery and Charity Games
Residents have access to the State Lottery and national games like the Powerball. When it comes to charity games, Connecticut has a diverse offer of raffles and bingo designed as community activities. Such contests are widely accepted today and they are part of why the state has a lax stance on online poker, betting and other related activities, even though not formally acknowledging them.
Bingo
It's worth to note, CT is one of the few states where there are legal bingo games outside charitable events. Though these are mostly aimed at the elderly, with small prizes of no more than $5 and cost $1 or less to enter. It's seen more as a pastime for the elderly, rather than "real gambling".
Sports Betting
Horse and greyhound race betting is available on track and at designated simulcast venues. These are based on the pari-mutuel betting system. This Nutmeg State is also home to some rather unusual kind of sports betting; Duck and Frog races, though these are only allowed at charitable gaming events. There is also Jai-Alai, which involves catching a ball in a special glove on a 3-walled court.
Online Gambling in Connecticut
The Land of Steady Habits is similar to many other states in that it does not have any provisions in place that explicitly outlaws online gambling. But, just as those other states have, there are some laws that could be loosely interpreted as addressing the area of gambling online.
Aside from the general law which states everything that is not specifically licensed is not legal by default, there is also a law addressing illegal possession of a gambling device. Again, this is common for most states. Nevertheless, it's worth pointing out to keep you as well informed as possible.
"Gambling device means any device or mechanism by the operation of which a right to money, credits, deposits or other things of value may be created, as the result of the operation of an element of chance; any device or mechanism which, when operated for a consideration, does not return the same value or thing of value for the same consideration upon each operation…"
In short, if the device provides gaming which produce equal returns per play, it's illegal. Suffice to say, this is the case when it comes to online gambling. However, whether or not authorities will actually use this against any players of online gambling remains to be seen, because as far as we know, it has never happened.
Online Poker in Connecticut
Online poker is subject to the same laws applying to online gambling in general. Since it is not regulated by the state, it is considered illegal. But as always, since it is also not explicitly outlawed, reality is there are plenty of people playing online poker. The truth is, no one has ever been convicted for playing online poker within the state lines, as long as they're playing at legal offshore poker sites.
Passing Online Gambling Laws in Connecticut in 2019
It's quite possible that Connecticut will pass online gambling laws that include online poker in 2019. However, we need to study the state in greater detail in light of the latest developments.
Connecticut presents an interesting case. The state is wealthy and unlike many others, it doesn't mind allowing a variety of gambling contests taking place. Where many other states in the US would snub social and recreational gambling contests, Connecticut embraces them readily.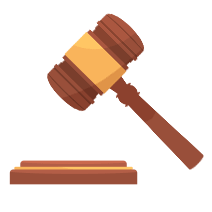 So, what are the actual chances of Connecticut seeing its industries expandsignificantly this year and launch online?
There have been a number of positive developments so far in 2019. In January, we saw Senate Bill 17 make headlines. A bipartisan initiative approved by both major political camps in the US, SB 17 is Connecticut's greatest chance of bringing online poker up to speed.
There're almost a dozen people from both the Republican and Democratic parties now working for the passage of the bill.
Connecticut's chances of success are also predicated on another important internal phenomenon – the approval and support of the Mashantucket Pequot and the Mohegan, i.e. the tribes.
When sports betting, online gambling and online poker were discussed in 2018, the tribes surprisingly said that it would make little sense not to have the one without the other. They de facto supported the idea of online gambling.
With the 2018 momentum now lost, it's not exactly certain how much support tribes would be willing to offer in 2019, but should enough lawmakers continue to back the issue, a positive outcome is very likely.
Does Connecticut Online Poker Depend on Sports Betting?
Given the current legal circumstances, Connecticut is more likely to push sports betting in 2019 as opposed to online poker. On the one hand, the defeat of PASPA in 2018, gave it quite the legal backbone.
On the other, CT actually passed its sports betting bill in 2017, but the law is very vaguely defined and no change came in 2018. So, CT is the curious case where spots betting is legal but lacking a proper framework regulating it.
Meanwhile, online poker was added to the latest legislative attempts along with iGaming, both of which are now slightly less likely options because of another important development in January, 2019 – the reversal of the Wire Act of 2011.
Are There Roadblocks for the Industry in 2019?
It's true, 2019 has proven eventful so far.
In January, the Department of Justice's Office of Legal Counsel (OLC) announced that it had decided to reverse a recent interpretation in the Wire Act dating back to 2011. The upshot?
The Wire Act now applies to both online gambling and poker, as it targets the specific exchange of online data and cross-state operations. This is the first attempt by a federal body to target existing legislation and introduce paradigm-shifting changes. Is there good news?
Yes, the Wire Act has been deferred by another 60 days, until June 14, 2019, which means that more opposition can be rallied against what many consider to be a rather frivolous interpretation of the WA in the first place. What about the Connecticut state lottery?
There hasn't been much buzz around the Connecticut state lottery.
Lotteries in other states have been among the most threatened by the new WA decision. Originally, the WA was repealed in 2011 at the behest of states that were seeking to build cross-state lottery operations and they have succeeded. CT's own lottery doesn't seem to be under threat at this point, which is a small relief.
Is It Illegal to Play Online Poker in Connecticut?
Technically, you can participate in as many as bona fide social poker experiences as you like in Connecticut. When it comes to online, there's no explicit law against gaming online as a player. So, you can visit quite a few websites, although all of them will be offshore card rooms.
Understandably, such card rooms should be taken with a grain of salt, or even two. Luckily for you, we've dedicated a fair time of researching, playing and ultimately vetting the best online poker websites Connecticut residents can enjoy.
Out of State Bonuses
In 2019, you can pick a bonus from an offshore card room if you are based in CT. Better, you can participate in a great variety of tournaments. Of course, you need to always keep in mind that there is a small chance that some deposits to these card rooms and withdrawals may fail to clear at first. It's a dogged and very common issue.
Thankfully, offshore websites that offer poker have become very clever at re-routing payments and thus giving Connecticut players the comfort they need to successfully pursue their online careers without much ado.
The Future of Online Poker in Connecticut
Even though Governor Malloy did get some people excited with his comments about online poker regulation being inevitable, the truth is there is a long way to go before that becomes a reality. He also stated that he would not personally in any way, shape or form, be responsible for making this happen, so only time will tell.
Come back to catch up on the latest developments around online poker in Connecticut in 2019. We'll be continuously updating our page.
Top Recommended Play Money Online Poker Sites
1

Fresh Deck
Features
Real money cash prizes and promotions
Turbo speed tables and tournaments
Buddy lists to keep you connected
First Deposit Only
35,000 Play Chips
2

First Deposit Only
60,000 Play Chips
3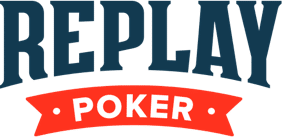 First Deposit Only
500 - 2500 Play Chips
4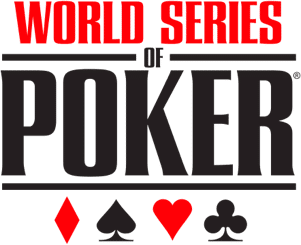 First Deposit Only
20,000 Play Chips
5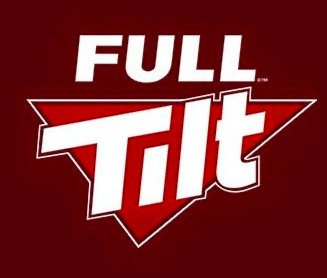 First Deposit Only
35,000 Play Chips
Keep in Mind
We are not legal professionals so be sure to educate yourself on responsible gambling and consult a lawyer where necessary in applicable matters, using this page only as an opinionated guide.