Ohio Ohio US State, abbreviated "OH" Not Regulated Population: 11.61 million Legal Online Poker Age: 21 Legal Poker Room Age: 18-21 Capital: Columbus Governor: John Kasich (R) Ohio is currently a well respected land-based gambling state with a large range of different legal gambling options for those who reside there including state lotteries, pari-mutuel wagering […]
US State, abbreviated "
OH
"
Not Regulated
Population

:

11.61 million

Legal Online Poker Age

:

21

Legal Poker Room Age

:

18-21

Capital

:

Columbus

Governor

:

John Kasich (R)
Ohio is currently a well respected land-based gambling state with a large range of different legal gambling options for those who reside there including state lotteries, pari-mutuel wagering on the racetrack and commercial casinos.
Of course this was not always the case, the state was slow in introducing and passing the legislations that are in place today which allows for such a gambling friendly environment.
As a well-developed and regulated industry, the state works to protect all their official businesses and constantly monitors the scene for any illegal gambling operators.
Those who break the rules and regulations of running these underground businesses tend to face severe punishment involving a huge fine and a potential prison sentence.
Ohio Gambling Options
Commercial Casinos
Pari-mutuel Wagering (Horse Racing)
State Lottery
Charitable Gambling
Skill-based Amusement Machines (no cash or vouchers or prizes exceeding $10 in value)
Ohio Gambling Laws
There are plenty of licensed and regulated formats of gambling as listed above but as with all state gambling laws, there are rules that must be abided by alongside the exceptions.
According to Ohio state law, gambling isn't considered a crime unless it becomes a large part of your income.
2915-02 Gambling: (A) No person shall do any of the following:
(4) Engage in betting or in playing any scheme or game of chance as a substantial source of income or livelihood.
Additionally, gambling in public is not taken lightly by the local authorities.
2915-04 Public Gaming: (a) No person, while at a hotel, restaurant, tavern, store, arena, hall, or other place of public accommodation, business, amusement, or resort, shall make a bet or play any game of chance or scheme of chance.
Those that do want to gamble must do so in the premises of the event such as the track for pari-mutuel horse race wagering and within the licensed land-based casinos.
Gambling with games of chance outside of the permitted exceptions listed above goes against the state laws. The definition of games of chance specifically points out poker and other popular games:
2915.01(D) as including "poker, craps, roulette, or other game in which a player gives anything of value in the hope of gain, the outcome of which is determined largely by chance, but does not include bingo". Most penalties for participation are misdemeanors, and some charges for hosting games can run up to felonies.
Gambling in private places such as your home is technically allowed and has been indirectly permitted within the law so long as no host consideration is taken and the rules such as those above are followed.
Legal Gambling Age in Ohio
Typically players must be 21 years of age or older to play at offline and online poker rooms and wager at horse tracks. The minimum age to play at land based casinos can vary from 18-21 depending on which one you visit.
Online Gambling Ohio
Ohio does not have any regulations that specifically writes off online gambling. The only law which could have any impact is the one stating that all forms of gambling are considered illegal unless licensed and regulated by the state. This means the state officials could intervene and argue that playing on offshore gambling sites is actually against the state gambling code.
Luckily, it doesn't seem that the local law enforcement is at all interested in getting involved and preventing players from gaming online so residents are free to play on offshore betting sites. A key point is that you should only bet with highly-reputed offshore brands to ensure all operations are licensed, regulated and legally sanctioned by a governing body so you are protected.
It's important to remember that although players are technically allowed to gamble online, it is still illegal for anyone to own or operate an online gambling site inside of Ohio's state borders. Those who fail to abide by these rules will be severely punished.
Online Poker Ohio
As mentioned above, players are technically allowed to play on offshore poker sites. You may find that very few poker sites will reject players from Ohio, but the majority of the top US poker site brands will be available to you.
Although, you must keep in mind that if the majority of your income is derived from online poker, then it becomes an illegal act. What constitutes to a substantial amount of your income is not clearly defined and will be up to the courts to judge. One thing for sure is that you will not be legally allowed to play for a living.
Top Recommended Play Money Online Poker Sites
1

Fresh Deck
Features
Real money cash prizes and promotions
Turbo speed tables and tournaments
Buddy lists to keep you connected
First Deposit Only
35,000 Play Chips
2

First Deposit Only
60,000 Play Chips
3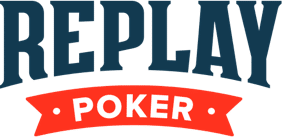 First Deposit Only
500 - 2500 Play Chips
Keep in Mind
We are not legal professionals so be sure to educate yourself on responsible gambling and consult a lawyer where necessary in applicable matters, using this page only as an opinionated guide.