Is Gambling Legal in Michigan?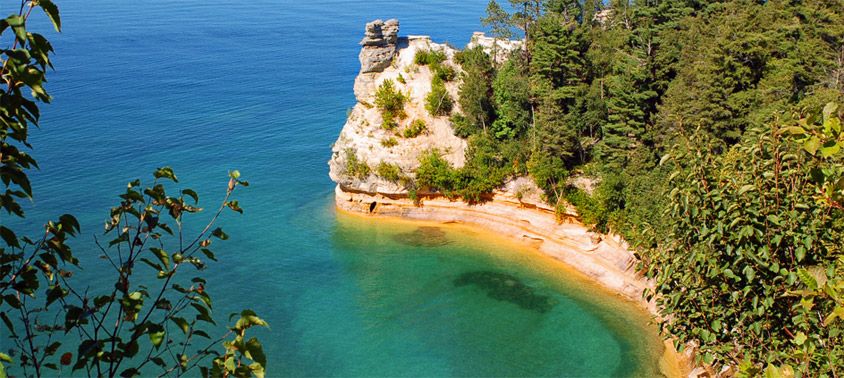 (Credit: munising.org)
Michigan
US State, abbreviated "MI"
(Not regulated)
Population

:

9.91 million

Legal Online Poker Age

:

18

Legal Poker Room Age

:

18-21

Capital:

Lansing

Governor

:

Rick Snyder (R)
Gambling is legal but online poker is not regulated. There are many regulated alternatives for players who want to gamble legally which began in the early 20th century with horse racing followed decades later by the state lottery and laws that governed and allowed for charitable gambling. Players can enjoy everything from state lotteries to tribal gambling and land-based casinos to parimutuel betting.
Can Players from Michigan Play Online Poker?
Yes! Even though it's illegal to host online poker in Michigan, it is still not explicitly illegal to play on legal sites as a player from Michigan, as long as those sites known as 'offshore' poker sites, are legal.
Most sites will accept US players but be sure to check if the online poker site you're playing from accepts Michigan players as some specifically do not.
Michigan Gambling Laws
Michigan is one of the more difficult states to make a judgement call on whether online poker will be regulated. On one hand, regulated gambling has and—in our opinion—will always have a prolific presence in the gambling community. However, we haven't noticed much if any discussion at all from state and senate as to whether we can look forward to the regulation of online poker or iGaming in the coming years.
The reason we've put it on the list of upcoming poker states though still applies, as based on their current regulated gambling scene we view Michigan as a likely candidate to follow suit if some of the other US states near the brink of regulation start to legally welcome online poker as well.
There is quite a controversial subject our experts were quite astounded by which was that in Michigan's statutes Section 750.314, players are treading a fine line between a misdemeanor and an actual jail depending on their winnings; with anything less than $50 resulting in the former while the big $50+ winners could potentially face time in prison.
To add to the already bizarre rules, if players lose, not only will they not face prison time but by hosting a loser, that host or "winner" is liable to be sued by the loser in order to have the loser's losses regained.
What Is the Minimum Age to Legally Gamble in Michigan?
Depending on the gambling activity itself, players must be at least 18-21 to gamble real money in a land-based casino or poker room (see your local gambling activity for specifics). Players must be 18 to participate in Online Gambling.
Online Poker and Online Gambling in Michigan
Although Michigan residents cannot regulate or host online poker games, residents are legally still allowed to play offshore sites providing it is hosted licensed legally in its respective country and state/region. Even recently we have seen zero regulated online gambling sites regulated by Michigan.

Poker Tournaments Michigan
As far as databases go, Michigan is lucky enough to have one of the world's leading authorities on Poker Rooms – Poker Atlas on hand for direct, up to date information on land-based and online poker rooms in Michigan which of course includes the very excellent 'Upcoming Tournaments' section for Detroit & Toledo, Lower Peninsula MI and Upper Peninsula MI.
Poker Lotto Michigan
Similarly for players looking for poker tournaments in Michigan, players looking for the Poker lotto will find players on the forum setting up poker lottos and similar occasions in the 'Special Events' section. There are also fantastic resources such as the Michigan Lottery.
Top Recommended Play Money Online Poker Sites