Replay Poker Welcome Bonus
500 – 2500 Play Chips
Verified Bonus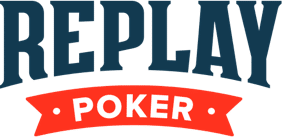 First Deposit Only:
500 – 2500 Play Chips
Verified Bonus
Established:

2005

Licensed and Regulated:

World Wide

Compatible On:

Facebook, Android, iOS (iPad, iPhone, iPod Touch), Google+, Windows Phone, Windows

Deposit Options:

Visa, Mastercard, American Express, Paypal

Bonuses:

Daily

Connectivity:

Reliable
"Replay Poker as with other play money poker games are a brilliant resource for starting out and learning how to recognise hands. One of the many benefits of learning to play with play money poker is not least having a fantastic environment without the concern of losing real cash."
The Swedish-launched site was first established in 2005 with Paul 'MrReplay' Gould steering at the helm since 2010, known to frequent the the tables under his alias namesake.
What we liked?
Beautiful user interface and experience
Generous free chips
Loyalty scheme
Perfect for learning the poker ropes
Any bank transactions made are recorded and logged to within the second so that players can see on their personal dashboard when they made which transaction and for how much, at any time they wish. This seems like a simple system and a no-brainer for anti-fraud and security but you'd be surprised at just how many sites lack this feature altogether and this secure approach to putting the player first is one of the many reasons we love the usability of Replay Poker.
Replay Poker has a valid official GeoTrust certificate (at the time of writing) and RNG certificate which is immeasurably important for earning player trust as there are many online poker rooms out there—both play money and real—that operate under the guise of a regulated casino but do not have the documents to support it or have it rigged heavily against the player. Having been through so many hoops and hurdles to make sure the site is up to the highest industry standard, Replay Poker really deserves a commendable stamp from us for the effort they take to ensure players are playing from a reliable site where security is of minimal concern.
As a long-time player of Replay Poker, we've seen the improvements over time and can vouch for Replay Poker's ability to listen to player feedback in the community with their team but although they have a great full-time team, we think there could be improvements to their online customer support presence on the forums. Having said that, this remains one of our top winners amongst the pool of online play money poker sites because of it security, slick functionality, engaging community and—most importantly—the overall all-important poker experience.
As Replay Poker doesn't use real money for their chips, there isn't a need for deposit methods but players do have the option of buying extra chips using any of the following payment processing options: Visa, Mastercard, American Express, PayPal and SuperRewards.
Software and Visuals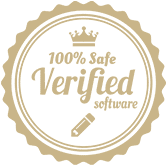 Players at Replay Poker have a fairly good variety of games but our favourite is by far the Texas Hold'em tables as they are always packed, full of a vibrant community that we can rely on to present full and semi-full tables to participate in or spectate when we log in to our account for some Texas Hold'em action. Players can find active ring games, tournaments and 'sit & go' games but we usually vouch for the Texas Hold'em experience when it comes to Replay Poker as those tables tend to be the most reliable place for packed games and readied players.
The software is beautifully designed to show the thorough selection of tables in the lobby and responds beautiful to small, mobile screens as well but our favourite by far from purely a player perspective is how slick the overall user experience is. Everything important to us from the login page all the way to our first and last Texas Hold'em table is presented concisely where we need to see it. The chip counter, transaction logs (more on that below), tables, player interaction, social elements; all beautifully designed and placed for minimal friction so players can focus more on playing Poker.
Promotional Bonuses
Like some other play money poker sites, Replay Poker has opted for a system that rewards returning players with newcomers gaining 500 chips for free on the first day with an extra 500 for each consecutive day for up to 2,500 chips on the fifth day! For the poker player that just wants to test out some poker hands without committing real money towards buying play money chips, this system is perfect to give players a fresh wallet after their hard working week's day.
As well as daily rewards, players can receive extra chips from Replay Poker's friend-referral feature, offering a jaw-dropping 10,000 play money chips with a cap of 600,000 chips so if you can find people to invite, there's nothing stopping you from legitimately earning 600,000 chips.
Lastly, there is yet another way to earn free chips and that is to get a free top-up with Replay Poker. Whenever you have less than 500 chips, Replay Poker will offer a generous "Get Chips" button that presents as many as 2,500 play money chips—free of charge—so you can continue to play free money poker.
Customer Support
One of the things that stood out to us about Replay Poker was their community with which the players often frequent and share tips, solutions and other useful information that the customer support section is designed specifically for. However, should players prefer to not venture there or like the credibility of customer support staff on the other end of their queries, there is the customer support section on the website which we advise players to first visit should they have any problems. The official Replay Poker help page is fantastic for frequently asked questions and but they have full-time staff on hand to do the same should players require more specific answers.
Can you play Replay Poker on Mac or Linux?
Yes, Replay Poker is compatible on Windows, Mac and Linux.
Does Replay Poker work on mobile?
Android phones or tablets can run Replay Poker but we wouldn't recommend it as it is not as well-developed and secure as their desktop counterparts. Apple devices do not run at all.
How is rank calculated in Replay Poker?
Ranks correlate to the amount of chips the player has and are updated at midnight CST. This doesn't necessarily correlate to skill however but Replay Poker have openly announced to work towards improving that.
You can. With any of the methods mentioned above such as logging in daily to collect free chips once per day.
Why haven't I received my 'refer-a-friend' bonus?
There are several reasons: 1. They cannot register under the same address as you. 2. Their account must be activated. 3. They must register using the unique referral link on your personal invitation page in order for their sign-up to be tracked and credited to you.
How do I become a play money poker moderator?
Replay Poker get a lot of these requests so to make it easy, there is a (?) button at the top of each page where players can contact Replay Poker and describe why they believe they're fit for the role. Replay Poker will then get back with additional information to move forward if the fit is right.
Is play money poker fair?
Not all play money algorithms are fair but Replay Poker have an RNG (random number generator) certificate which is very difficult to achieve and shows their vigorous methods to deliver fair results. However, the nature of free money poker generally presents more aggressive players that have little nothing to lose so in that respect, low stakes games tend to not simulate real money games but the algorithms behind them are solid.