Gambling in Kentucky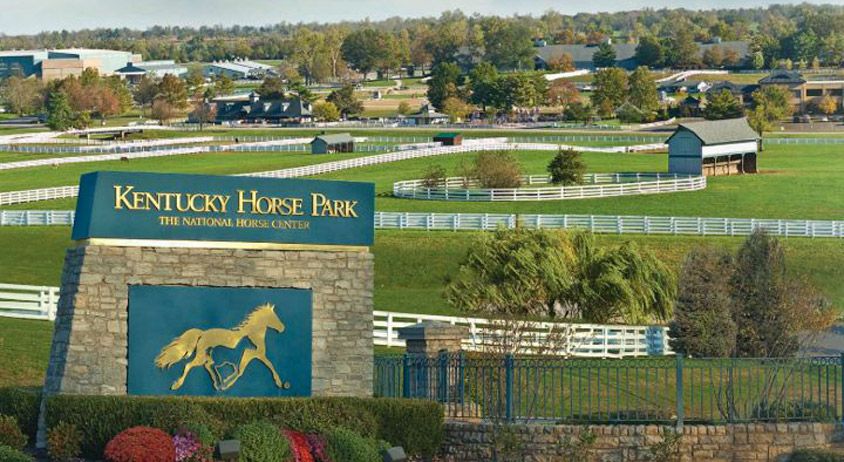 (Credit: Photo courtesy of ayankeeinparis)
Kentucky
US State, abbreviated "KY"
(Not regulated)
Population

:

4.44 million

Legal Online Poker Age

:

21

Legal Poker Room Age

:

Unknown

Capital:

Frankfort

Governor

:

Matt Bevin (R)
Is Gambling in Kentucky Legal?
When people think of the Bluegrass State and gambling, most will probably think back to the world-famous horse race, the Kentucky Derby. To this day, racing is still a significant business in this State, and is one of the few Legal gambling options available in this state. Other gambling options are available, but most are strictly-regulated or outright illegal.
Kentucky Gambling Laws
The gambling Statutes in Kentucky mostly targets the organizers of and those profiting from "illegal" gambling activities. As a player, there are little in ways of legal repercussions you should be afraid of. Case in point, being a mere player in a game is permitted as a defence in a courtroom.
Now lets take a look at what this State considers to be "gambling".
" "Gambling" means staking or risking something of value upon the outcome of a contest, game, gaming scheme, or gaming device which is based upon an element of chance, in accord with an agreement or understanding that someone will receive something of value in the event of a certain outcome. A contest or game in which eligibility to participate is determined by chance and the ultimate winner is determined by skill shall not be considered to be gambling." (From 528.010)
Looking strictly at the wording of the legislature, it does not include the words "games of skills", meaning the game of poker, which many considers to be a skill-based game, could be considered legal gambling.
As for the section detailing about the definition of a "player", it says:
"(7) "Player" means a person who engages in any form of gambling solely as a contestant or bettor, without receiving or becoming entitled to receive any profit therefrom other than personal gambling winnings, and without otherwise rendering any material assistance to the establishment, conduct, or operation of the particular gambling activity. A person who engages in "bookmaking" as defined in subsection (2) of this section is not a "player. "The status of a "player" shall be a defense to any prosecution under this chapter"
The takeaway from this statute is as long as you are just a player, betting for your own personal gain, then you are not at risk of facing the harsh penalties that are reserved for bookmakers/owners of gambling devices/or organisers of games who are making a profit.
If you are convicted of illegal gambling crimes, you'll face charges of a misdemeanour for first time offense. However, the punishment goes up a notch for second offense, charging you with a felony, which could include jail time and a fine of thousands of dollars.
Options for Gambling in Kentucky
Although "players" are not at risk of the law, residents of Kentucky don't exactly have a whole lot of gambling options to choose from. For one, there are no casinos what so ever in this State.
The most obvious choice for gambling in an otherwise generally anti-gambling state is Horse racing based on pari-mutuel betting system. The famous Kentucky Derby and Churchill Downs racetrack has become renowned all over the world, and is available to the public year-round. There are also six other major harness and straight racing courses scattered around the State, and these too operates 365 days a year.
Kentucky also offers a multi-state lottery to its residents. Profits from this are diverted to education and development causes.
Charitable gambling, which includes bingo and raffles, and even sales of scratch-off type tickets, are all exempt from the Kentucky's anti-gambling laws. In order for these games to be legal, all proceeds must go to certain charity organizations recognised by the state.
Strictly speaking, poker is also free from the anti-gambling laws as it is a game based on skills, which is not specifically worded into the definitely of "gambling". As there are no casinos, residents can only play poker in a social environment such as at a private home.
Legal Gambling Age in Kentucky
Players must be age 18 or over to participate at horse race, and 21 or over for any form of online gambling.
Online Gambling in Kentucky
As with most states, Kentucky's statutes do not include any law that explicitly addresses the legality of gambling online. The only loose mention of wagers made online within the state's criminal code is found within the statute for online pari-mutuel bets, as part of a provision allowing OTB wagers. Aside from that, it is to be assumed that "players" are relatively risk free to wager at online poker rooms.
As for anyone wishing to operate online poker rooms within the borders of Kentucky, we strongly advise you not to. The state has strict laws in place against operators, and Kentucky was also the first state to bring legal action against online gambling providers in 2008, which resulted in a seizure of 141 domain names related to online gambling. That is to say, they are not playing around when it comes to organizers of online gambling.
All this is to say Kentucky as a whole is not exactly opened to the idea of its residents placing wagers online. However, as far as we know ,no citizens of Kentucky has ever been charged with a crime related to online gambling.
Is Online Poker Legal in Kentucky?
As discussed in the above section, online gambling is not explicitly illegal in Kentucky. But due to all the strict laws surrounding gambling as a whole within this State, there are less offshore online poker rooms that accepts players from this State. That is not to say that there are no online poker rooms at all for the residents, just that it might be slightly more limiting than players from other states.
Top Recommended Play Money Online Poker Sites