Kentucky's stirred excitement when in February, 2019 a bill designed to legalize online poker in the state cleared the first legal hurdle in the House of Representatives. H 175 is once again giving hope that Kentucky can welcome back online card rooms. Here's your main take away from the state: The most recent efforts to legalize the industry in Kentucky were made […]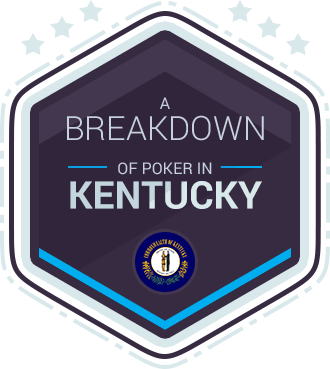 Kentucky's stirred excitement when in February, 2019 a bill designed to legalize online poker in the state cleared the first legal hurdle in the House of Representatives. H 175 is once again giving hope that Kentucky can welcome back online card rooms. Here's your main take away from the state:
The most recent efforts to legalize the industry in Kentucky were made in 2019
KY residents can play safely at offshore websites, tournaments and regular cash games
Indiana offers brick-and-mortar casino gaming while KY is negotiating the terms of H 190
Players are not subject to criminal penalties for participating in online poker
In the meantime, we have shortlisted trusted online poker options available to Kentucky poker players:
Another bill, H 190, is focusing on pushing online casinos in the state, supplementing a number of sports betting bills in the state. The wheels are spinning and developments this year are well worth exploring in full. Online poker is probably not going to be voted into law until 2020, but there is still hoping.
Is Gambling in Kentucky Legal?
When people think of the Bluegrass Stateand gambling, most will probably think back to the world-famous horse race, the Kentucky Derby. To this day, racing is still a significant business in this State, and is one of the few Legal gambling options available in this state. Other gambling options are available, but most are strictly-regulated or outright illegal.
H 175 and Kentucky's Chances of Legalizing Online Poker
US State, abbreviated "
KY
"
Not Regulated
Population

:

4.44 million

Legal Online Poker Age

:

21

Legal Poker Room Age

:

Unknown

Capital

:

Frankfort

Governor

:

Matt Bevin (R)
Sponsored by Rep. Adam Koenig, H 175is Kentucky's latest and best shot for the state to legalize its online poker industry. Mr. Koening is not alone. Kentucky Attorney General Andy Bashear, the son of former KY Governor Steve Bashear, has been in favor of welcoming a number of gaming and betting activities, including:
Online Poker
iGaming
Fantasy Sports
Sports Gaming
Bashear Jr. has been confident that the state is missing out on much of the revenue that is anyway heading the way of offshore operators. Ironically, it was Bashear Sr.who showed himself quite stubborn against any form of gambling in the state and who ousted PokerStars and initiated litigation against the Stars Group-owned card room.
The $870 million court case was finally struck down in the Kentucky Court of Appeals in favor of PokerStars which won't have to pay the sum requested by Bashear Sr.'s administration.
Bashear and Koenig are both aware that in order to gain the favors of lawmakers who are historically opposed against poker, they may need to make concessions. This is why PokerStars may be left out and turned into a scapegoat for the sake of future progress. H 175 specifically features a "bad actor" provision:
(b) The vendor has not been convicted of a violation of the Unlawful Internet Gambling Enforcement Act of 2006, as provided in Title 31 of the United States Code, sections 5361 to 5366;
While this would theoretically exclude PokerStars, the card room has never been proven guilty of violating UIEGA, the act that brought around the Black Friday in the poker industry across the United States. At this point, it's difficult to tell if Koenig is intentionally trying to garner support while side-stepping less savvy lawmakers.
An Unexpected Delay
A month after the bill was passed, Koenig has sat down with Insider Louisville to discuss the future of H 175. As of that moment, the bill is not moving forth because pushing it through the next legal stage would require a super majority, which Koenig feels he cannot acquire, possibly deferring the legislation for 2020. Koening has shown prescience and pragmatism in handling the matter:
Nothing is really dead until midnight on the last day of session, but needing a supermajority of votes was too high a bar to get in a short time period. – Koening speaking to the Louisville Insider
Sports betting alone could potentially fetch the state $20 million in terms of annual tax revenue with licensing fees reaching $500,000 and online betting taxed at 14.25%.
Online poker is understandably not the main focus of the legislation, but Koenig and Bashear are both convinced that online poke should be featured as part of the bill. H 190 in the meanwhile hasn't made much progress so far.
Online Poker for Kentucky Residents
Kentucky is indeed still far from fully embracing a legal online poker industry. At the same time, the state's residents can enjoy a number of online venues that are OPA approved, but are not physically present in the state. A possible pick of top choices where you will find multiple tournaments, promotions, and every day gaming options include:
Ignition
Americas Cardroom
Sportsbetting.ag
The bonuses you can pick vary from respectable entry-level promotions to multi-million tournaments that are paid out to the last cent.
Offshore operators took years to achieve a stature of recognition after taking multiple bad hits to their reputation, but things have improved to the point it's all reliable today. You can participate in a number of tournaments, including:
Sit & Go's
Rebuys
Multi-table Tournaments (MTT)
Turbos
KO Tournaments
Satellite Tournaments
Legal Gambling Age in Kentucky
Players must be age 18 or over to participate at horse race, and 21 or over for any form of online gambling.
Kentucky Gambling Laws – Then and Now
1988: Governor Waller Wilkinson initiates referendum that leads to the creation of the Kentucky State Lottery
1989: The KY Lottery is launched, selling $5 million in tickets in he first day of operation
2008: Governor Steve Bashear strikes down 141 internet gaming, betting and poker websites
2013: Bashear drops fraud charges against PokerStars over Full Tilt Poker negotiation
2015: Lawmakers try to push a new casino bill, but are unsuccessful
2019: H 190 and H 175 begin to garner legal support, but still not enough to clear the last hurdles
We have had a look through the pending bills and legislative attempts, but here's how the industry looks in its form as of 2019. The gambling Statutes in Kentucky mostly targets the organizers of and those profiting from "illegal" gambling activities. As a player, there are little in ways of legal repercussions you should be afraid of. Case in point, being a mere player in a game is permitted as a defence in a courtroom.
Now let's take a look at what this State considers to be "gambling".
"Gambling" means staking or risking something of value upon the outcome of a contest, game, gaming scheme, or gaming device which is based upon an element of chance, in accord with an agreement or understanding that someone will receive something of value in the event of a certain outcome. A contest or game in which eligibility to participate is determined by chance and the ultimate winner is determined by skill shall not be considered to be gambling."
Looking strictly at the wording of the legislature, it does not include the words "games of skills", meaning the game of poker, which many considers to be a skill-based game, could be considered legal gambling.
As for the section detailing about the definition of a "player", it says:
"Player" means a person who engages in any form of gambling solely as a contestant or bettor, without receiving or becoming entitled to receive any profit therefrom other than personal gambling winnings, and without otherwise rendering any material assistance to the establishment, conduct, or operation of the particular gambling activity. A person who engages in "bookmaking" as defined in subsection (2) of this section is not a "player. "The status of a "player" shall be a defense to any prosecution under this chapter"
The takeaway from this statute is as long as you are just a player, betting for your own personal gain, then you are not at risk of facing the harsh penalties that are reserved for bookmakers/owners of gambling devices/or organisers of games who are making a profit.
If you are convicted of illegal gambling crimes, you'll face charges of a misdemeanour for first time offense. However, the punishment goes up a notch for second offense, charging you with a felony, which could include jail time and a fine of thousands of dollars.
Options for Gambling in Kentucky
Although "players" are not at risk of the law, residents of Kentucky don't exactly have a whole lot of gambling options to choose from. For one, there are no casinos what so ever in this State.
The most obvious choice for gambling in an otherwise generally anti-gambling state is horse racing based on pari-mutuel betting system. The famous Kentucky Derby and Churchill Downs racetrack has become renowned all over the world, and is available to the public year-round. There are also six other major harness and straight racing courses scattered around the State, and these too operates 365 days a year.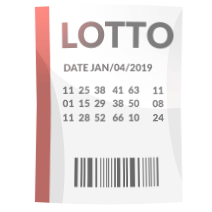 Kentucky also offers a multi-state lottery to its residents. Profits from this are diverted to education and development causes.
Charitable gambling, which includes bingo and raffles, and even sales of scratch-off type tickets, are all exempt from the Kentucky's anti-gambling laws. In order for these games to be legal, all proceeds must go to certain charity organizations recognised by the state.
Strictly speaking, poker is also free from the anti-gambling laws as it is a game based on skill, which is not specifically worded into the definitely of "gambling". As there are no casinos, residents can only play poker in a social environment such as at a private home.
Online Gambling in Kentucky
As with most states, Kentucky's statutes do not include any law that explicitly addresses the legality of gambling online. The only loose mention of wagers made online within the state's criminal code is found within the statute for online pari-mutuel bets, as part of a provision allowing OTB wagers. Aside from that, it is to be assumed that "players" are relatively risk free to wager at online poker rooms.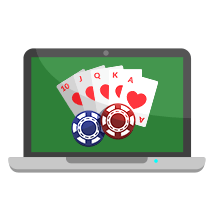 As for anyone wishing to operate online poker rooms within the borders of Kentucky, we strongly advise you not to. The state has strict laws in place against operators, and Kentucky was also the first state to bring legal action against online gambling providers in 2008, which resulted in a seizure of 141 domain names related to online gambling. That is to say, they are not playing around when it comes to organizers of online gambling.
All this is to say Kentucky as a whole is not exactly opened to the idea of its residents placing wagers online. However, as far as we know, no citizen of Kentucky has ever been charged with a crime related to online gambling.
Is Online Poker Legal in Kentucky?
As discussed in the above section, online gambling is not explicitly illegal in Kentucky. But due to all the strict laws surrounding gambling as a whole within this State, there are less offshore online poker rooms that accepts players from this State. That is not to say that there are no online poker rooms at all for the residents, just that it might be slightly more limiting than players from other states. In 2019, we continue to keep a close eye on the industry to provide you with the most detailed overview of the industry.
Top Recommended Play Money Online Poker Sites
1

Fresh Deck
Features
Real money cash prizes and promotions
Turbo speed tables and tournaments
Buddy lists to keep you connected
First Deposit Only
35,000 Play Chips
2

First Deposit Only
60,000 Play Chips
3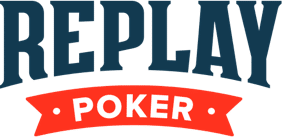 First Deposit Only
500 - 2500 Play Chips
4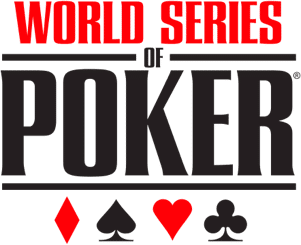 First Deposit Only
20,000 Play Chips
5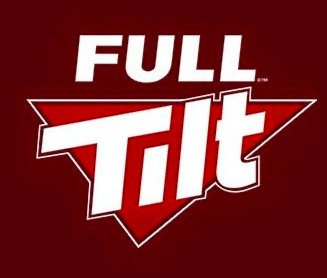 First Deposit Only
35,000 Play Chips
Keep in Mind
We are not legal professionals so be sure to educate yourself on responsible gambling and consult a lawyer where necessary in applicable matters, using this page only as an opinionated guide.