Oregon Oregon US State, abbreviated "OR" Not Regulated Population: 3.97 million Legal Online Poker Age: 21 Legal Poker Room Age: 18 Santa Fe: Salem Governor: Kate Brown (D) Is Gambling Legal in Oregon? With a long history of sports betting, Oregon is tolerant of gambling but is not so lenient when it comes to those […]
US State, abbreviated "
OR
"
Not Regulated
Population

:

3.97 million

Legal Online Poker Age

:

21

Legal Poker Room Age

:

18

Santa Fe

:

Salem

Governor

:

Kate Brown (D)
Is Gambling Legal in Oregon?
With a long history of sports betting, Oregon is tolerant of gambling but is not so lenient when it comes to those taking money for online gambling purposes.
Its well-regulated and healthy land-based gambling industry offers Indian casinos, sports betting at local pari-mutuel facilities, a state-run lottery and charitable games.
What are the Legal Gambling options in Oregon?
Currently, there are 9 class 3 tribal casinos offering the full range of games and some advanced sports betting options, 10 horse racing tracks, the popular state-run lottery and charitable games. It is also legal for residents to carry out private games in their homes as long as the organizer does not take any profit.
Oregon Gambling Laws
Anything pertaining to law usually results in a language that is understood by a few. We tried our best to bring to your attention only the laws that you should really take note off when gambling in Oregon. That's not to say you shouldn't carry out further readings of your own if you so wish to.
Lets start by what is defined as "Gambling" in the state of Oregon.
Taken from the statutes of Oregon
167.116:
"Gambling" means that a person stakes or risks something of value upon the outcome of a contest of chance or a future contingent event not under the control of influence of the person, upon an agreement or understand that the person or someone else will receive something of value in the event of a certain outcome.
Under the same section, it also clarifies what doesn't fall under the category of "gambling":
Bona fide business transactions
Social games
Bingo, lotto or raffle games or Monte Carlo events operated by a charitable, fraternal or religious organization
Games of chance that are not paid out in cash, but some kind of tokens, which are to be exchanged only for property other than money.
According to these laws, it seems that Oregon has a relaxed approach to social gambling, stating that anyone can hosts games between players in a private home as long as the host does not profit from organizing the game in any shape or form. However, a new regulation added a couple of decades ago states that "A person or business that wants to operate a social game must have a permit from the City". This doesn't exactly come cheap either. It'll cost any person or business $500 per year in order to host any social games.
What is the Legal Gambling Age in Oregon?
Oregon has strict gambling age regulation in place for land based or online gambling. Any residents at the age of 18 may participate at land based bingo and online bingo halls, the state lottery, pari-mutuel betting, and online poker rooms. Residents who are 21 can play at land based and online casinos, online sportsbooks and online poker rooms. However, due to the only options for online gambling being those of offshore online websites, some of those particular websites may request all players to be age 21 and over in order to play at their site, even if that particular game's legal age is 18 in Oregon.
Is Online Poker Legal in Oregon?
Unlike many other states, Oregon DOES have laws specifically addressing online gambling, as stated in section 167.109: "Internet gambling", which essentially makes it a felony for anyone or business to accept payments relating to online gambling. This then specifically targets the operators, but not players who are actually placing the bet.
As a player, as long as you are playing at an offshore online poker room, regulated and governed by another legal body, then there's nothing for you to worry about.
We have put together a regularly updated list of what we believe are the safest and most reliable online poker rooms on offer for residents of Oregon. When playing at these sites, the only thing you need to focus on is how to win and nothing else. Go on, give these poker rooms a try and have an enjoyable time doing so in a safe and secure environment.
Will Oregon regulate Online Poker in the future?
When it comes to state politics, never say never. Same holds true when it comes to regulating online poker, even when current events suggest this might not be happening any time soon.
Top Recommended Play Money Online Poker Sites
1

Fresh Deck
Features
Real money cash prizes and promotions
Turbo speed tables and tournaments
Buddy lists to keep you connected
First Deposit Only
35,000 Play Chips
2

First Deposit Only
60,000 Play Chips
3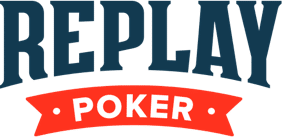 First Deposit Only
500 - 2500 Play Chips
Keep in Mind
We are not legal professionals so be sure to educate yourself on responsible gambling and consult a lawyer where necessary in applicable matters, using this page only as an opinionated guide.