Utah Utah US State, abbreviated "UT" Not Regulated Population: 3.05 million Legal Online Poker Age: 21 Legal Poker Room Age: Unknown Santa Fe: Salt Lake City Governor: Gary Herbert (R) Is Gambling in Utah Legal? Utah is hands down the most conservative state in the country. It is also the most restrictive when it comes […]
US State, abbreviated "
UT
"
Not Regulated
Population

:

3.05 million

Legal Online Poker Age

:

21

Legal Poker Room Age

:

Unknown

Santa Fe

:

Salt Lake City

Governor

:

Gary Herbert (R)
Is Gambling in Utah Legal?
Utah is hands down the most conservative state in the country. It is also the most restrictive when it comes to its gambling laws, which is hugely impacted by the state's consensus that vices such as gambling, drugs, sex, etc all go against their churches values. This is not at all surprising when 65% of the population are Mormon.
Officially, every form of gambling is outlawed in Beehive State. However, some of the residents come up with creative ways to throw down some cash without having to hop over to neighbouring states.
Utah Gambling Laws
Considering the strong anti-gaming sentiment across majority of the State, one would think the laws would be worded very strongly, covering every facet to outlaw all forms of gambling. That thought process, however, would be wrong. Surprisingly, they are worded in such a way that many business owners have exploited certain loopholes, which resulted in many bingo and poker clubs popping up all over the state.
So what is the definition of "gambling" in this state?
"Gambling" means risking anything of value for a return or risking anything of value upon the outcome of a contest, game, gaming scheme, or gaming device when the return or outcome:
(i) is based upon an element of chance; and (ii) is in accord with an agreement or understanding that someone will receive something of value in the event of a certain outcome. (From 76-1-1101)
Anyone convicted of illegal participation in gambling for the first time is charged with a Class C misdemeanour. Subsequent charges will lead to a charge of "aggravated gambling,", a low-grade felony.
The state has one of the clearest defined law when it comes to identifying gambling promoters:
76-10-1104. Gambling promotion.
(1) A person is guilty of gambling promotion if he derives or intends to derive an economic benefit other than personal winnings from gambling and:
(a) he induces or aids another to engage in gambling; or
(b) he knowingly invests in, finances, owns, controls, supervises, manages, or participates in any gambling.
Those who are first time offenders under the section of Gambling promotion are charged with a class B misdemeanor. This is raised to a felony of the third degree for second time conviction.
Legal Age for Gambling in Utah
Since there is no legal land based gambling, the only legal age limit applies to online gaming, for which players need to be aged 21 or over to participate in any form of only gambling.
Utah Gambling Options
If we're strictly talking about legal options, then that list would start and stop here. There are none. Everything is outlawed.
However, due to the loopholes, you'll find many bingo parlours and even some poker rooms dotted around Utah.
One owner of a poker tour, which occurs every night of the week at 15 Salt Lake Valley pubs and sports bars, offers tournaments where participants compete for cash prizes without risking any of their own money. He explained that the players use poker chips, they don't lay down and money. There's no buy-in to play. Patrons simply sign up with the bartender.
"We do everything we can to stay on the right side of the law," said Patrick Beecroft, owner of the Wasatch Poker Tour and a dealer at the weekly games.
You'll also find social poker games being played at homes. Though there have been cases where police have gone into these homes, but after determining those were non-profit games, they left without making any fuss.
Online Gambling in Utah
If we were to go by the book, then all forms of online gambling are strictly prohibited within the borders of this state.
In 2012, the state even went as far as to specifically ban the activity and ensure that Utah is not included in any future Federal legalisation of online gambling.
However, law enforcement spends little time tracking down people who are gambling online. Additionally, the laws doesn't specifically outlaw gambling online at offshore sites. So, it's relatively safe, as well as common, for Utahns to dabble in online gambling at offshore sites.
Online Poker in Utah
The same is true for online poker as online gambling in general. There are plenty of offshore poker sites willing to accept Utah online poker players.
Top Recommended Play Money Online Poker Sites
1

Fresh Deck
Features
Real money cash prizes and promotions
Turbo speed tables and tournaments
Buddy lists to keep you connected
First Deposit Only
35,000 Play Chips
2

First Deposit Only
60,000 Play Chips
3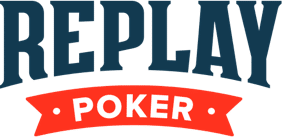 First Deposit Only
500 - 2500 Play Chips
Keep in Mind
We are not legal professionals so be sure to educate yourself on responsible gambling and consult a lawyer where necessary in applicable matters, using this page only as an opinionated guide.