Tennessee Tennessee US State, abbreviated "TN" Not Regulated Population: 6.65 million Legal Online Poker Age: 21 Legal Poker Room Age: Unknown Santa Fe: Nashville Governor: Bill Haslam (R) Is Gambling in Tennessee Legal? Many people always ask the question of can you can gamble in Tennessee. Let's cut straight to the chase. If you want […]
US State, abbreviated "
TN
"
Not Regulated
Population

:

6.65 million

Legal Online Poker Age

:

21

Legal Poker Room Age

:

Unknown

Santa Fe

:

Nashville

Governor

:

Bill Haslam (R)
Is Gambling in Tennessee Legal?
Many people always ask the question of can you can gamble in Tennessee. Let's cut straight to the chase. If you want to gamble, don't go to Tennessee. It is not a gambling-friendly state, the Butternut State has some of the toughest gambling laws in the country.
Almost every form of gambling is outlawed, except for a lottery and a very limited choice of charity games, such as bingo and raffles. Even common carve-outs such as social games do not exist in this state.
Simply put, if you live in Tennessee and you want to gamble, join the other millions of residents each year as they cross border into neighbouring states such as Mississippi to the south to get their casino and poker fix.
Tennessee Gambling Laws
Hopefully, you already realise by now that Tennessee laws governing gambling is rigid, to say the least. But just how rigid is it exactly?
Lets first take a look at the state's definition of gambling according to its statutes found in 39-17-501:
"(1) Gambling is contrary to the public policy of this state and means risking anything of value for a profit whose return is to any degree contingent on chance, or any games of chance associated with casinos, including, but not limited to, slot machines, roulette wheels and the like."
The words "any games of chance" basically covers every type of game out there, including poker which consists both elements of skill and chance. As if that isn't clear enough, the final nail in the coffin for gambling are the words "risking anything of value for a profit".
That is basically what gambling is in a nutshell. Unless, of course, you're not looking to play for real money, in which case, any form of play money gambling is legal everywhere. The offense of gambling is a Class C misdemeanor.
The laws don't just target the players, but also the ones organising gambling events:
39-17-503. Gambling promotion.
(a) A person commits an offense who knowingly induces or aids another to engage in gambling, and:
(1) Intends to derive or derives an economic benefit other than personal winnings from the gambling; or
(2) Participates in the gambling and has, other than by virtue of skill or luck, a lesser risk of losing or greater chance of winning than one (1) or more of the other participants.
Anyone convicted of the gambling promotion is charged with a Class B misdemeanor.
Gambling Options in Tennessee
As you may have already guessed, the list of options are very limited. Residents only have access to the State lottery and charitable games such as bingo and raffles. Even these are only permitted under very strict licenses.
Legal Tennessee Gambling Age
The minimum legal age to participate in the state lottery or the charitable games is 18.
Online Gambling in Tennessee
Although the laws related to gambling in Tennessee are fairly extensive, as is common for almost all states, there are no laws specifically addressing the area of gambling online.
As always, the one law that usually vaguely relates to gambling online is one that defines what a "gambling device" is considered to be. In this case:
"Gambling device or record" means anything designed for use in gambling, intended for use in gambling, or used for gambling"
Although, one could argue that whatever device you use, be it a computer, phone, or tablet, none of these devices were "designed for gambling", but just that they "can" be used for gambling. It's a play on words, but might just be something worth of note.
Whatever the case maybe, plenty of people from Tennessee gamble online regularly, and as far as we know, no one has ever gotten into legal trouble because of it.
Online Poker In Tennessee
Again, the same applies here as it does for general online gambling. Playing poker online is not explicitly outlawed, and there has been no cases of someone playing online poker being charged.
Residents of Tennessee should have no trouble finding legal offshore poker rooms online to play at.
The Future of Poker Gambling in Tennessee
Based on everything we have seen so far, there's no logical reason to think that Tennessee are anywhere close to regulating online poker.
Top Recommended Play Money Online Poker Sites
1

Fresh Deck
Features
Real money cash prizes and promotions
Turbo speed tables and tournaments
Buddy lists to keep you connected
First Deposit Only
35,000 Play Chips
2

First Deposit Only
60,000 Play Chips
3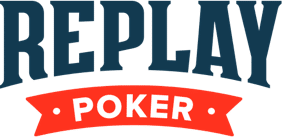 First Deposit Only
500 - 2500 Play Chips
Keep in Mind
We are not legal professionals so be sure to educate yourself on responsible gambling and consult a lawyer where necessary in applicable matters, using this page only as an opinionated guide.