South Dakota South Dakota US State, abbreviated "SD" Not Regulated Population: 0.87 million Legal Online Poker Age: 21 Legal Poker Room Age: 21 Santa Fe: Pierre Governor: Dennis Daugaard (R) Is Gambling in South Dakota Legal? The history of gambling in this state dates way back to the gold-rush days, when the Mount Rushmore State […]
US State, abbreviated "
SD
"
Not Regulated
Population

:

0.87 million

Legal Online Poker Age

:

21

Legal Poker Room Age

:

21

Santa Fe

:

Pierre

Governor

:

Dennis Daugaard (R)
Is Gambling in South Dakota Legal?
The history of gambling in this state dates way back to the gold-rush days, when the Mount Rushmore State was once its own little gaming hotspot. Now, the state is homed to pretty much all forms of gambling, with the exception of online gambling not yet legalized. Apart from that, South Dakotans have a healthy variety of legal gambling options.
South Dakota Gambling Laws
As always, let's first start with what the state defines as "gambling", as found in Chapter 22-25-1 of South Dakota Codified Laws:
"Gambling defined–Keeping gambling establishment–Letting building for gambling–Misdemeanor. Any person who engages in gambling in any form with cards, dice, or other implements or devices of any kind wherein anything valuable is wagered upon the outcome, or who keeps any establishment, place, equipment, or apparatus for such gambling or any agents or employees for such purpose, or any person who knowingly lets any establishment, structure, place, equipment, or apparatus for such gambling is guilty of a Class 2 misdemeanor."
As you can see, the statute also includes the hosting of gambling activities, as well as the keeping of any gambling equipments.
The broadly worded statute, especially in respect to the use of the word "cards", allow the law to cover a wide range of games, more so that with definition based around chance or skills-based games. Any games that uses card, regardless if it's based on chance or skill, is covered by this single law.
South Dakota is one of the few states that actually have laws specifically pertaining to internet gambling. In fact, it has a whole section dedicated to it. We'll just list the sections we think are most important, but if you want to know more about it you should go ahead and visit here.
Legal Gambling Age in South Dakota
The minimum age to play lottery, bingo and horse/dog racing is 18 whereas the minimum age to play at casinos and poker rooms is 21.
South Dakota Gambling Options
Casino: There are both commercial and tribal casinos, dotted all around the state, and offers slots, blackjack and poker games only.
Poker: Residents have the option to play poker games and tournaments at the casinos. There is no carve out for social gambling, but there are no records of small stake home games being busted.
Sports Betting: You can bet via pari-mutuel wagering on simulcast dog and horse races at tracks and OTB betting sites spread all over the state. However, note that the tracks only operate full-time during the summer months, which are the busiest time of the year.
Lottery: There is a state-run lottery which includes scratch-off cards, virtual lottery terminals and inter-state lottery games.
Charity Games: The only form of legal charity games are bingo and lottery. Proceeds must not go to an individual who works for the organization, and the prize amount must not exceed $2000.
Online Gambling in South Dakota
As we have already mentioned earlier, South Dakota is one of the few states which has laws specifically for the practice of online gambling. The laws you should familiarize yourself with are:
" 22-25A-7 Internet betting by person engaged in gambling business prohibited. Except as provided in § 22-25A-15, no person engaged in a gambling business may use the internet or an interactive computer service to bet or wager. "
" 22-25A-8 Establishment of internet gambling business prohibited.Except as provided in § 22-25A-15, no person may establish a location or site in this state from which to conduct a gambling business on or over the internet or an interactive computer service. "
Going by the words, it seems the laws are mostly targeted at the operators or owners of gambling business, and that players are the ones the state is going after. This seems to be the case when you compare the measly $50 fine for simple gambling to the hefty class 6 felony for anyone who violates 222-25A-7 or 22-25A-8.
Having said all this, these laws apply to online gambling at sites within state lines. Residents who choose to play online at offshore sites are not explicitly committing any crimes.
Online Poker in South Dakota
If the poker games available at the casinos aren't enough to satisfy you, you should be happy to know that according to federal law, it's legal for you to play online poker at offshore online poker sites. As far as we know, there have been no criminal charges pursued under South Dakota's Internet gambling laws.
The Future of Online Poker in South Dakota
Given the small population and the rather big variety of gambling options already on offer, it's unlikely online poker will be regulated anytime soon. However, once more states have regulated online poker, it's hard to say South Dakota won't follow suit.
Top Recommended Play Money Online Poker Sites
1

Fresh Deck
Features
Real money cash prizes and promotions
Turbo speed tables and tournaments
Buddy lists to keep you connected
First Deposit Only
35,000 Play Chips
2

First Deposit Only
60,000 Play Chips
3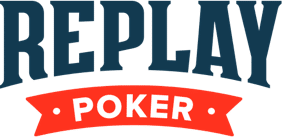 First Deposit Only
500 - 2500 Play Chips
Keep in Mind
We are not legal professionals so be sure to educate yourself on responsible gambling and consult a lawyer where necessary in applicable matters, using this page only as an opinionated guide.