Rhode Island Rhode Island US State, abbreviated "RI" Not Regulated Population: 1.06 million Legal Online Poker Age: 18 Legal Poker Room Age: 18 Santa Fe: Providence Governor: Gina Raimondo (D) Is Gambling in Rhode Island Legal? This is the smallest state in terms of land area, and is sandwiched between gambling-loving neighbours, Connecticut and Massachusetts. […]
US State, abbreviated "
RI
"
Not Regulated
Population

:

1.06 million

Legal Online Poker Age

:

18

Legal Poker Room Age

:

18

Santa Fe

:

Providence

Governor

:

Gina Raimondo (D)
Is Gambling in Rhode Island Legal?
This is the smallest state in terms of land area, and is sandwiched between gambling-loving neighbours, Connecticut and Massachusetts.
Rhode Island was home to a thriving lottery industry, thanks in large part to the state's founder, Roger Williams, whose ideal was to create a land where it's citizens could live a life of personal liberty.
The revenue from the lotteries was then reinvested into the state for the betterment of the community, resulting in continuous social development throughout much of the 17th and 18th century.
In fact, lottery was so significant that it was considered to be customary part of civic duty.
This came to a stop in 1896, after new laws was introduced by the political class, and lotteries and gambling in any shape or form was banned.
This stagnant period lasted a little over a century, before the early 1900's saw the introduction of pari-mutuel betting on horse races, followed by the reintroduction of lottery, which made Rhode Island the first State to have a televised weekly draw.
Then, slowly but surely, the gambling industry became quite active, and Rhode Islanders have a healthy selection of gambling options to keep them entertained.
Rhode Island Gambling Laws
This state is no different when it comes to its gambling laws, and the approach in which it takes to determine was is considered "illegal gambling".
In short, anything that is not explicitly legal according to the state, is illegal.
To achieve that, they begin with a very broad definition of what forms of gambling is prohibited, found in section 11-19-1:
" Every person who shall, directly or indirectly, set up, put forth, carry on, promote, or draw, publicly or privately, any lottery, chance, game, or device of any nature or kind whatsoever, or by whatsoever name it may be called, for the purpose of exposing, setting for sale or disposing of any money, houses, lands, merchandise, or articles of value, or shall sell or expose to sale lottery policies, purporting to be governed by the drawing of any public or private lottery, or shall sign or endorse any book, document, or paper whatsoever, for the purpose of enabling others to sell, or expose to sale, lottery policies, except as authorized in this chapter and in title 41 and chapters 61 and 61.2 of title 42, shall be deemed guilty of a felony and shall be imprisoned not exceeding two (2) years or be fined not exceeding two thousand dollars ($2,000). "
The definition of "gambling" in this state is, as found in section 11-51-1a:
" Gambling includes, but is not limited to, pool-selling, bookmaking, maintaining slot-machines, roulette wheels or dice tables, and conducting lotteries, Policy, Bolita, or numbers games or selling chances in them. "
And finally, for the cherry on top, a blanket ban on anything that is not specifically exempted by chapter 4, is illegal:
" "Organized criminal gambling business" does not refer to betting specifically authorized by chapter 4 of title 41 or any act in amendment of that chapter, nor to any form of gambling otherwise licensed or permitted by specific statutory enactment. "
They also have laws that penalises relatively harmless acts, such as simply visiting a gambling place, even if no actual gambling was performed by the visitor, they could be subjected to prison sentence:
" 11-19-21 Frequenting gambling place.
Every person who shall frequent any gambling house or place where gaming is practiced or carried on, not in the performance of official duty and not being the landlord of that place entering to view the premises, shall be imprisoned not exceeding thirty (30) days. "
On the topic of relatively severe punishments for petty crimes, is the punishment one could receive if found guilty of organising social games:
" 11-19-20 Inducing others to visit gambling place.
Every person who shall, on any pretext whatsoever, invite, entice, persuade, or induce any other person to visit any house, room, or other place kept for the purpose of gambling, with the intent that that other person shall at that place engage in gambling or playing at any game of chance, for money or other valuable consideration, shall be fined not less than five hundred dollars ($500) and be imprisoned one year. "
Legal Gambling Age in Rhode Island
The minimum age to participate in any form of gambling in Rhode Island is 18.
Rhode Island Gambling Options
Casino: There is a single state-run casino, offering class-III table games and video slots. When this doesn't satisfy the Rhodian's needs, they could easier hop on over to neighboring Connecticut and enjoy themselves at the 2 massive casinos over there.
Poker: There is no form of legal poker allowed here, not even private social games.
Sports Betting: Citizens can make pari-mutuel betting on greyhound races at one Lincoln Park.
Lottery: Surprisingly, the smallest state in the country is home to one of the world's largest slot parlours in America, Twin River Casino. There are more than 4500 video lottery terminals inside this facility. There is also the state-run lottery.
Charity Games: This includes both Bingo and raffles.
Online Gambling in Rhode Island
This state, like many other state, does not have laws that explicitly ban the practice of online gambling. For that reason, there are plenty of legal offshore casino sites found online that regular accepts players from Rhode Island. As far as we know, no one has ever been arrested for placing wagers online in this state.
Online Poker in Rhode Island
Again, there are no laws pertaining to the legality of online poker. The lawmakers believe that their generally broad definition of "forms of gambling prohibited" should suffice. However, the truth is, since the law does not explicitly prohibit online poker, residents are free to play online poker at offshore poker sites that are legal and have all the necessary licenses in place.
The Future of Online Poker in Rhode Island
Nothing is ever certain, and the same holds true when it comes to any kind of legislations, not just one in regards to gambling. However, the consensus when it comes to whether or not Rhode Island will be in line to regular poker is positive. It's only a matter of time before the State realise the potential loss of gaming revenue if residents are forced to visit nearby states in order to get in on the online gambling craze.
Top Recommended Play Money Online Poker Sites
1

Fresh Deck
Features
Real money cash prizes and promotions
Turbo speed tables and tournaments
Buddy lists to keep you connected
First Deposit Only
35,000 Play Chips
2

First Deposit Only
60,000 Play Chips
3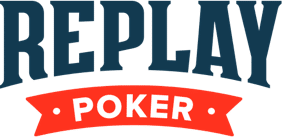 First Deposit Only
500 - 2500 Play Chips
Keep in Mind
We are not legal professionals so be sure to educate yourself on responsible gambling and consult a lawyer where necessary in applicable matters, using this page only as an opinionated guide.