New Mexico New Mexico US State, abbreviated "NM" Not Regulated Population: 2.09 million Legal Online Poker Age: 21 Legal Poker Room Age: 21 Santa Fe: Concord Governor: Susana Martinez (R) s Gambling in New Mexico Legal? There was next to no gambling action going on in this state before the end of World War II. […]
US State, abbreviated "
NM
"
Not Regulated
Population

:

2.09 million

Legal Online Poker Age

:

21

Legal Poker Room Age

:

21

Santa Fe

:

Concord

Governor

:

Susana Martinez (R)
s Gambling in New Mexico Legal?
There was next to no gambling action going on in this state before the end of World War II.
It was thanks to 1 person, the 29th Governor of New Mexico, Gary Johnson, the state went from having only 1 type of gambling prior to 1990, to a much wider variety of gambling options.
There are now commercial and tribal casinos, as well as horse racing, a state lottery, poker and charitable games.
New Mexico Gambling Laws
As a common practice among law makers, especially when it comes to writing laws pertaining to gambling, they prefer to take a "let's cover all our bases" approach.
The laws are usually loosely written as to cover virtually all type of games, unless specifically exempted by the state.
Just like many other states, New Mexico made the "bet" part the illegal component. Let's take a look at its definition:
B. "bet" means a bargain in which the parties agree that, dependent upon chance, even though accompanied by some skill, one stands to win or lose anything of value specified in the agreement.
Unfortunately for poker players, the word "skill" is covered in this definition, therefore one can not use the "skill" argument to justify that poker is legal.
One law that really caught our attention is this one, found in 30-19.2
"B. entering or remaining in a gambling place with intent to make a bet, to participate in a lottery or to play a gambling device;"
Yes, you read that right. Simply being in a gambling place with intent to make a bet would make you guilty of a petty misdemeanor.
Another one worth noting, incase some people might think they're safe simply because they are not directly involved with illegal gambling, but have allowed others to operate illegal gambling on you property:
30-19-4. Permitting premises to be used for gambling.
Permitting premises to be used for gambling consists of:
A. knowingly permitting any property owned or occupied by such person or under his control to be used as a gambling place; or
B. knowingly permitting a gambling device to be set up for use for the purpose of gambling in a place under his control.
Whoever commits permitting premises to be used for gambling is guilty of a petty misdemeanor.
The main reason for these seemingly strict restrictions is because the state is trying to protect its lottery and tribal gaming industries, both of which generate a lot of revenue for the state coffers.
Legal Gambling Age in New Mexico
The minimum age one must be to buy lottery tickets, play bingo, or bet on horse racing is 18. People wanting to play in casinos, land based and online poker as well as online sports betting and casino must be at least 21 years of age.
New Mexico Gambling Options
Casino: There are a total of 21 tribal casinos in this state. They offer a full range of table games, slots and poker.
Poker: Residents can play poker at many of the poker rooms inside the tribal casinos. Although there is no carve out in the law for social poker, there are sure to be some penny ante poker games going on behind closed doors. For the record, no one has been busted for small stake home poker games.
Sports Betting: The only form of sports betting available in this state is pari-mutuel betting at racetracks on horse racing.
Lottery: Residents can buy tickets for the state's own lottery, as well as for the multi-state lottery.
Charity Gaming: There are bingo and raffle games, played under charity gaming rules, as well as high stakes bingo games run by some tribes.
Online Gambling in New Mexico
There are no laws specifically governing online gambling on the state level. But as always, there are a few which could be interpreted as touching on the idea of online gambling practice. The law is "gambling device":
"Gambling device means any contrivance, other than an antique gambling device, that is not licensed for use pursuant to the Gaming Control Act, and that, for a consideration, affords the player an opportunity to obtain anything of value, the award of which is determined by chance, even though accompanied by some skill, whether or not the prize is automatically paid by the device."
Unless you're planning to use an ancient computer to access online gaming, chances are the device is considered as an illegal gambling device. However, as this all comes down to interpretation, online gambling is only implied to be illegal, but not explicitly illegal. For this reason, it's common for residents to gambling online at legal offshore online casinos.
Online Poker in New Mexico
Just as there are no specific laws addressing the legality of online gambling in general, there also isn't any specific laws pertaining to online poker. Having said that, the definition of "bet" is so wide that it isn't difficult for authorities to argue that online poker is covered by the current statutes. Nonetheless, players across the state still regular play online poker at offshore poker sites, and none have ever been prosecuted for doing so.
The Future of Online Poker in New Mexico
Given the lack of interest from the governing officials of the state, there's no reason to believe that the state is next in line to regulate online poker. The only way this process will come around quicker is if other state also regulate online poker, and demonstrates the income potential regulating online poker can bring to the state's coffers.
Top Recommended Play Money Online Poker Sites
1

Fresh Deck
Features
Real money cash prizes and promotions
Turbo speed tables and tournaments
Buddy lists to keep you connected
First Deposit Only
35,000 Play Chips
2

First Deposit Only
60,000 Play Chips
3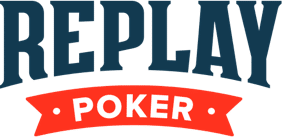 First Deposit Only
500 - 2500 Play Chips
Keep in Mind
We are not legal professionals so be sure to educate yourself on responsible gambling and consult a lawyer where necessary in applicable matters, using this page only as an opinionated guide.