Nebraska Nebraska US State, abbreviated "NE" Not Regulated Population: 1.91 million Legal Online Poker Age: 21 Legal Poker Room Age: 21 Capital: Lincoln Governor: Pete Ricketts (R) Is Gambling in Nebraska Legal? Considering one of the most popular form of poker, Omaha, is named after the largest city in the state of Nebraska, you would […]
US State, abbreviated "
NE
"
Not Regulated
Population

:

1.91 million

Legal Online Poker Age

:

21

Legal Poker Room Age

:

21

Capital

:

Lincoln

Governor

:

Pete Ricketts (R)
Is Gambling in Nebraska Legal?
Considering one of the most popular form of poker, Omaha, is named after the largest city in the state of Nebraska, you would think that it must be home to a thriving poker industry. However, not only is that far from the truth, seeing that poker is not legal in this state, but even casinos are outlawed here.
Nebraskans' gambling is restricted to 3 tribal casinos, pari-mutuel horse race betting, which was the first form of legalized gambling between 1934 and 1958, and lottery.
For residents looking for a bit more action, they'll have to cross into neighbouring Iowa to legally throw some money down at the casinos over there.
Nebraska Gambling Laws
As one might imagine of a state with such restricted gambling options, the laws are written in such a way that they cover a broad range of games, making it impossible to argue the legality of any game unless the state has specifically defined it as legal.
Here is the state's definition of "gambling":
"(4) A person engages in gambling if he or she bets something of value upon the outcome of a future event, which outcome is determined by an element of chance, or upon the outcome of a game, contest, or election, or conducts or participates in any bingo, lottery by the sale of pickle cards, lottery, raffle, gift enterprise, or other scheme not authorized " (Section 9-629)
This goes for poker too, as the "skill game" argument is out the window because the law defines gambling as games with any element of chance, which, even for poker, a game of mostly skills, is not exempted as it also includes element of chance.
And here is the law which is commonly the closest one to touch on the issue of online gambling:
"(5) Gambling device shall mean any device, machine, paraphernalia, writing, paper, instrument, article, or equipment that is used or usable for engaging in gambling, whether that activity consists of gambling between persons or gambling by a person involving the playing of a machine. Gambling device shall also include any mechanical gaming device, computer gaming device, electronic gaming device, or video gaming device which has the capability of awarding something of value, free games redeemable for something of value, instant-win tickets which also provide the possibility of participating in a subsequent drawing or event, or tickets or stubs redeemable for something of value… "
This basically covers every possible device you could use for online gambling, so it's fair to say, Nebraska's law has online gaming well and truly covered.
Legal Gambling Age in Nebraska
The minimum age to play land based and online bingo is 18. Players have to be at least 19 years of age to play the state lottery and bet on dog and horse racing. You must be at least 21 years of age to participate in land based and online casinos, land based and online poker rooms, and sportsbetting.
Nebraska Gambling Options
Casino: There are only 3 tribal casinos in this state, and those only have slots and video bingo type of games. For people looking for more varieties, its common for residents to hop over state lines into Iowa to enjoy casino games there.
Poker: No form of real money poker is legal within this state. This is very surprising, considering one of the most popular form of poker is named after a city in this state. So what exactly happened? Some people's attitude towards the game simply changed. They didn't like the way It affect the state's image so then it was eventually banned, along with other table games. For residents who still wishes to play, they would have to visit neighbour state Iowa in order to get their poker action.
Sports Betting: Residents do have access to pari-mutuel betting at racetracks, however, this type go gambling has been on the decline for the past several years.
Lottery: The state has its own lottery, and citizens are also able to buy tickets for multi-state games.
Charity Games: These are specifically carved-out of the law, and includes bingo, raffles, and pull-tab games.
Although not entirely legal, small stake home games are still played among friends, and as far as we know, no one has ever been prosecuted for these types of small social games.
Online Gambling in Nebraska
The laws in this state are somewhat a little more defined than other states when it comes to online gambling. Most states' definition of "gambling device" doesn't specifically include the words "computer gaming device", which, technically is exactly what one would use in order to participate in online gaming.
Since it is included for this state, one could assume the state is a little more strict in restricting this form of illegal gambling. However, the truth is, nobody has ever been arrested for online gambling in this state, and it's unlikely to happen in the future either.
Online Poker in Nebraska
Seeing as it's illegal to play real money within the state, most residents either go over to neighbour state, Iowa, and enjoy some poker actions at their casinos, or, they'll go online form the comfort of their own home and participate in real money online poker that way.
It is considered to be illegal, according to the state's statutes, however, playing online at offshore sites is also legal on the federal level. For this reason, this is a common practice among the citizens, and no one has ever been charged for playing online poker.
The Future of Online Poker in Nebraska
Looking at the status quo, it's unlikely that this state will regulate online poker anytime soon. It'll take a drastic change in order for this to become reality.
Top Recommended Play Money Online Poker Sites
1

Fresh Deck
Features
Real money cash prizes and promotions
Turbo speed tables and tournaments
Buddy lists to keep you connected
First Deposit Only
35,000 Play Chips
2

First Deposit Only
60,000 Play Chips
3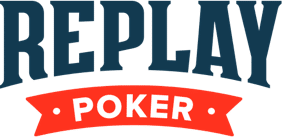 First Deposit Only
500 - 2500 Play Chips
Keep in Mind
We are not legal professionals so be sure to educate yourself on responsible gambling and consult a lawyer where necessary in applicable matters, using this page only as an opinionated guide.