Is Gambling in Montana Legal? Known for it's beautiful mountain scape and wildlife, the Big Sky Country isn't exactly the first state that comes to mind when you think about gambling. However, this state did once enjoy a booming period of lottery type games back in the 1800's. As things started to get out of […]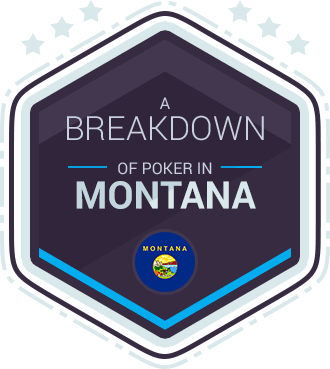 Is Gambling in Montana Legal?
Known for it's beautiful mountain scape and wildlife, the Big Sky Country isn't exactly the first state that comes to mind when you think about gambling. However, this state did once enjoy a booming period of lottery type games back in the 1800's.
As things started to get out of hand with all types of crooked and unregulated raffle games, all forms of gambling came to a halt after a complete ban was put into place in 1910.
Luckily for its citizens, at least for those who enjoy a little gambling here and there, different gambling games were slowly legalized after the Great Depression.
Montana Gambling Laws
There is a long laundry list of gambling laws that you could look through if you so choose, but given that nobody really has the time of day for that, we've gathered the ones we believe to be of most use to you.
The first one is the state's definition of "gambling":
""Gambling" or "gambling activity" means risking any money, credit, deposit, check, property, or other thing of value for a gain that is contingent in whole or in part upon lot, chance, or the operation of a gambling device or gambling enterprise. " (23-5-112)
Going by the words, basically any bets you make in any games of chance that is not approved by the state, is illegal.
US State, abbreviated "
MT
"
Not Regulated
Population

:

1.04 million

Legal Online Poker Age

:

18

Legal Poker Room Age

:

18

Capital

:

Helena

Governor

:

Steve Bullock (D)
Now let's take a look at what their definition of a "gambling device" and "gambling enterprise" is:
"(14) "Gambling device" means a mechanical, electromechanical, or electronic device, machine, slot machine, instrument, apparatus, contrivance, scheme, or system used or intended for use in any gambling activity."
"(15) "Gambling enterprise" means an activity, scheme, or agreement or an attempted activity, scheme, or agreement to provide gambling or a gambling device to the public."
These two laws are written in such a way that it basically covers every type of gaming device possible.
Another law that should interest you is the one relating to online gambling:
" "Internet gambling", by whatever name known, includes but is not limited to the conduct of any legal or illegal gambling enterprise through the use of communications technology that allows a person using money, paper checks, electronic checks, electronic transfers of money, credit cards, debit cards, or any other instrumentality to transmit to a computer information to assist in the placing of a bet or wager and corresponding information related to the display of the game, game outcomes, or other similar information. "
Basically, all forms of online gaming unless specifically regulated by the state is illegal.
Legal Montana Gambling Age
Players must be 18 years of age or older to participate in any form of legal gambling in Montana.
Montana Gambling Options
Residents have access to a wide range of gambling games. It practically includes all type of gambling option you can find elsewhere in the country besides online gambling.
Casino: There are seventy casinos scattered all over the state. Most of these mainly offer class-II and class-III gaming machines only. Only one of the casinos have live dealer able games.
Poker: There are plenty of poker rooms at a number of casinos, though these are usually quite small with only a handful of tables at any one of them. As social gambling is legal here, as long as the stakes are minimal and that no one stands to profit from organizing the event, poker is commonly played among friends in a social environment.
Sports Betting: Residents can participate in sports pools, fantasy sports leagues, as well as sports betting-style pull-tab games.
Lottery: There is both a state-run lottery as well as the inter-state games.
Charity Gaming: Residents are allowed to run raffles, bingo and keno games as long as they are licensed, and all the proceeds go towards a recognized non-profit group. Also, the organiser must not benefit from operating these events from the players in any shape, way or form.
Online Gambling in Montana
Unlike most states, Montana has laws specifically addressing the legality of online gambling. In fact, it's mentioned multiple times throughout the state's entire Constitution and state code. For this reason alone, Montana is one of the strictest when it comes to anti-online gambling.
However, as is the case for majority of the states, as long as you play at sites that have all the proper licenses in place, and are located offshore, it is relatively save. Especially considering the fact that there no one has ever been charged within this state for gambling online.
Online Poker in Montana
Similar to generic online gambling, online poker is also explicitly illegal within state lines. However, as in other American states, Montanans are known to play poker online at offshore sites which is legal as a player at the Federal level.
The Future of Online Poker in Montana
It's hard to believe that this state will regulate online poker anytime soon, given how it has gone through all the trouble to make laws that explicitly outlaws online gambling. Nonetheless, should more and more states legalize online poker and demonstrate how lucrative the industry could be, it will only be a matter of time before Montana follows suit too.
Top Recommended Play Money Online Poker Sites
1

Fresh Deck
Features
Real money cash prizes and promotions
Turbo speed tables and tournaments
Buddy lists to keep you connected
First Deposit Only
35,000 Play Chips
2

First Deposit Only
60,000 Play Chips
3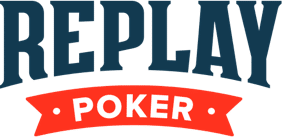 First Deposit Only
500 - 2500 Play Chips
4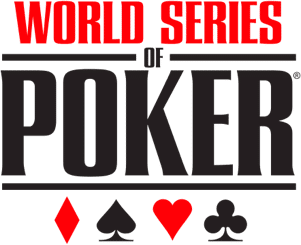 First Deposit Only
20,000 Play Chips
5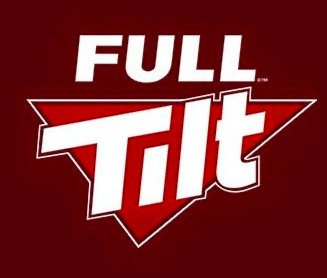 First Deposit Only
35,000 Play Chips
Keep in Mind
We are not legal professionals so be sure to educate yourself on responsible gambling and consult a lawyer where necessary in applicable matters, using this page only as an opinionated guide.