Is Gambling in Missouri Legal? The gambling laws here are what could be considered as average across all the US States. The residents have access to a decent selection of gambling options, with the only obvious omission being dog racing, but then again, there is horse racing. So Missourians aren't missing out on too much. […]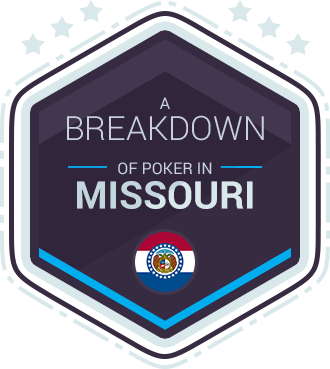 Is Gambling in Missouri Legal?
The gambling laws here are what could be considered as average across all the US States. The residents have access to a decent selection of gambling options, with the only obvious omission being dog racing, but then again, there is horse racing. So Missourians aren't missing out on too much.
There's also, of course, the option to play many games over the internet, seeing as there's no laws which specifically address the legality of online gambling, as is the case for most states.
Missouri Gambling Laws
Unlike most state, there isn't really any protection for just being a "player". Participating in any form of illegal gambling could potentially get you charged with felony. Safe to say, just based on that, the laws here are somewhat stricter than other states.
Let's take a look at how this state define "gambling":
" "Gambling", a person engages in "gambling" when he stakes or risks something of value upon the outcome of a contest of chance or a future contingent event not under his control or influence, upon an agreement or understanding that he will receive something of value in the event of a certain outcome. " (572.010)
Unfortunately for poker fans within the state, Missouri considers poker to be a game of chance, and therefore illegal in the eyes of the law.
One unique law to this state is the specific categorization for "professional player", for which the definition is:
US State, abbreviated "
MO
"
Not Regulated
Population

:

6.08 million

Legal Online Poker Age

:

21

Legal Poker Room Age

:

21

Capital

:

Jefferson City

Governor

:

Eric Greitens (R)
"Professional player" means a player who engages in gambling for a livelihood or who has derived at least twenty percent of his income in any one year within the past five years from acting solely as a player"
So, if 20% of your annual salary is derived from poker in any given year within the last 5 year, you are considered as a professional player. If this is true, and you are convicted of illegal gambling, then prepare yourself for more severe charges of a class D felony.
Anyone convicted of profiting from operations of illegal gambling can face charges ranging from a misdemeanor to a felony, depending on the scale of the operation and whether or not bookmaking or a lottery was involved.
Another law you should probably familiarize yourself with is the definition of "gambling device". This is one of the few laws that could loosely be connected to online gambling, for which the device you use could result in your act of online gambling being considered as illegal.
"Gambling device" means any device, machine, paraphernalia or equipment that is used or usable in the playing phases of any gambling activity, whether that activity consists of gambling between persons or gambling by a person with a machine."
Legal Gambling Age in Missouri
Residents have to be a minimum of 18 years of age in order to participate in land-based and online bingo, lottery and dog/horse racing. Players must be age 21 or over to play at land based casino and online casino, land based poker and online poker, and online sports betting.
Gambling Options in Missouri
Casino: Residents have access to 13 commercial casinos scattered between 10 different cities, as well as some riverboat casinos that are mostly permanently docked. You'll find a wide range of slots and table games at these casinos.
Poker: There are plenty of poker rooms found at the riverboat casinos. As social gambling is legal here, you can also find poker being played in the privacy of one's home. The only written requirement in order to make these games legal is that the people involved must have relationships outside of the game itself. That is to say, the people playing should really be real friends, rather than people who simply gather together to play poker. That being said, there is no real clarification as to what this relationship has to be exactly.
Sports Betting: Although there are no racetracks in this state, pari-mutuel wagering at live horse racing tracks is actually legal in Missouri.
Lottery: Missouri has their own state lottery, with all the proceeds going towards education. This used to be popular among the citizens of this state, but have since died down with the legalization of other forms of gambling.
Charitable Gambling: There are both bingo and raffles on offer, under the category of charity gaming. However, there are a few rules one must adhere to before being allowed to organize such events. You must be a member of the organisation for more than two years, be clear of any gambling convictions as well as any kind of felony charges, and be "of good moral character. Volunteers must also not be paid.
Online Gambling in Missouri
There are no laws within the state's constitution that explicitly outlaws online gambling. Having said that, based on the broadly written definition of gambling, one could assume that online gambling is implicitly illegal. However, just as most laws are opened to interpretations, our take on this subject is that although the practice of online gambling can be considered illegal, the truth is no one has ever been charged for online gambling, and the likelihood of that ever happening is very slim.
Online Poker in Missouri
As we have already said, the lack of laws addressing the practice of online gambling can be seen as both legal or illegal, depending on which side of the fence you fall. With that being said, perhaps the most important thing to note is that no one has ever been charged for illegal gambling when playing online poker. As long as you meet the minimum legal age for the regulated offshore poker room you're playing at, the chances of you being charged is very small.
The Future of Online Poker in Missouri
Based on all the facts we have gathered for this state, the conclusion is that this is not a strictly anti-gambling state. But without any solid indication that legalizing online poker is being discussed, we can only assume that this state is taking a "wait-and-see" approach.
Top Recommended Play Money Online Poker Sites
1

Fresh Deck
Features
Real money cash prizes and promotions
Turbo speed tables and tournaments
Buddy lists to keep you connected
First Deposit Only
35,000 Play Chips
2

First Deposit Only
60,000 Play Chips
3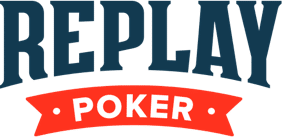 First Deposit Only
500 - 2500 Play Chips
4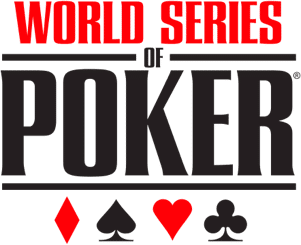 First Deposit Only
20,000 Play Chips
5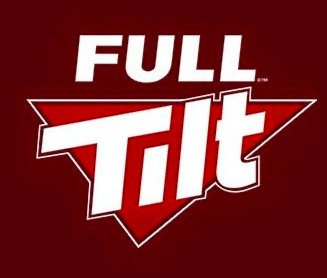 First Deposit Only
35,000 Play Chips
Keep in Mind
We are not legal professionals so be sure to educate yourself on responsible gambling and consult a lawyer where necessary in applicable matters, using this page only as an opinionated guide.