Mississippi Mississippi US State, abbreviated "MS" Not Regulated Population: 2.99 million Legal Online Poker Age: 21 Legal Poker Room Age: 21 Capital: Jackson Governor: Phil Bryant (R) Is Gambling in Mississippi Legal? When people think about Mississippi and gambling within the same thought, those who are well versed within the gambling industry would probably conjure […]
US State, abbreviated "
MS
"
Not Regulated
Population

:

2.99 million

Legal Online Poker Age

:

21

Legal Poker Room Age

:

21

Capital

:

Jackson

Governor

:

Phil Bryant (R)
Is Gambling in Mississippi Legal?
When people think about Mississippi and gambling within the same thought, those who are well versed within the gambling industry would probably conjure up an image of steam-powered riverboat casinos, cruising all over the river, numbering in the 100s. These dominated the 1800's before they had to be stopped due to the civil war, and would never recover back to it's former glory days.
Since then, this place was as dry as a dessert when it comes to gambling. It wasn't until the 1990s that casinos would be legalized, and with it, a wide range of gambling games within these facilities. The gambling laws are rather liberal for casinos, but that's where it stops. This is one of the only six states to not have its own lottery.
Mississippi Gambling Laws
The main factor to determine whether or not a game is illegal is the "bet". In general, the state has chosen to make any games which requires a bet to be illegal. The only exception to this, strangely enough, is dog fights.
Here is what the state defines as a "bet":
"SEC. 97-33-1. Betting, gaming or wagering; exception from prohibition; penalty.
If any person shall encourage, promote or play at any game, play or amusement, other than a fight or fighting match between dogs, for money or other valuable thing, or shall wager or bet, promote or encourage the wagering or betting of any money or other valuable things, upon any game, play, amusement,"
It is also a crime to own or exhibit gambling devices in public, such as card table.
A very interesting law in regards to how much someone is fined is detailed below:
"97-33-5. Gambling; additional fine against winning gambler for amount won.
In a prosecution for gambling or gaming, in addition to penalties elsewhere provided, the jury shall find the amount won, and it shall be the duty of the court to enter judgment against the winning party for the amount so won, to be collected and paid over as fines."
According to this, on top of the fines you would have to pay after being prosecuted, you will have to pay additional fine dependant on how much you won from said illegal gambling. Considering that all winnings would be confiscated in the first place, it means that the more you won, the more you would have to pay out of your own pocket for the additional fine. Ouch!
Legal Gambling Age in Mississippi
The minimum age to play at land based or online casino is 21, as is land based and online poker.
Mississippi Gambling Options
The main form of gambling found within this state is commercial casinos, of which there are 17 in total. These casinos offer a full range of games ranging from table games to slots. There are also tribal casinos, as well as some remnants of riverboat casinos, which are now permanently docked.
Residents can enjoy poker at most of the casino. As for social games, although they are not explicitly legal, there has been no records of any person or group of people to be prosecuted for playing some friendly games of poker at home.
Although there is no lottery within the state, its common to see residents scurrying over to neighboring states whenever the jackpot for inter-state games gets big.
There are also plenty of bingo and raffles going on around the state that are played under the category of charity games. All of these are individually licensed on a one-off basis.
Online Gambling in Mississippi
Online gambling is implicitly illegal within state lines. That is to say, there are no laws explicitly defining online gambling as illegal, but it is implied, through its broad use of illegal gambling terminology.
It is therefore no different to other state, in that as long as you're playing at regulated offshore sites, the chances of you committing a crime is next to slim.
Online Poker in Mississippi
Even though the state's definition of "illegal gambling" is very broad, and basically mean that any form of gambling not explicitly defined as legal by the state, is illegal, the truth is, it's unlikely any authorities would ever hunt you down for playing online poker. Even more so when you're playing at legal and regulated offshore poker sites.
The Future of Online Poker in Mississippi
Although the bill that was introduced in 2012 did not make it to the floor, the fact that a bill had been brought up is indicative that regulation online poker is being discussed among the lawmakers. This can only be a good sign that there's a chance for that to become reality some point in the future.
Top Recommended Play Money Online Poker Sites
1

Fresh Deck
Features
Real money cash prizes and promotions
Turbo speed tables and tournaments
Buddy lists to keep you connected
First Deposit Only
35,000 Play Chips
2

First Deposit Only
60,000 Play Chips
3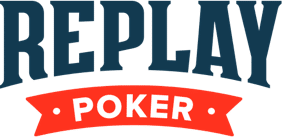 First Deposit Only
500 - 2500 Play Chips
Keep in Mind
We are not legal professionals so be sure to educate yourself on responsible gambling and consult a lawyer where necessary in applicable matters, using this page only as an opinionated guide.