Minnesota Minnesota US State, abbreviated "MN" Not Regulated Population: 5.48 million Legal Online Poker Age: 18 Legal Poker Room Age: 18-21 Capital: Saint Paul Governor: Mark Dayton (DFL) Is Gambling in Minnesota Legal? Minnesota, known as the Land of 10,000 Lakes, offers almost as many gambling options to its residents as it does lakes. Well, […]
US State, abbreviated "
MN
"
Not Regulated
Population

:

5.48 million

Legal Online Poker Age

:

18

Legal Poker Room Age

:

18-21

Capital

:

Saint Paul

Governor

:

Mark Dayton (DFL)
Is Gambling in Minnesota Legal?
Minnesota, known as the Land of 10,000 Lakes, offers almost as many gambling options to its residents as it does lakes. Well, not quite. But it sure feels like it, which is only good news for gambling fanatics residing within this state.
Minnesota's gambling history dates back all the way to their indigenous tribes, who have contributed a significant amount to the gambling action within this state over the last 60 years. There are 21 tribal casinos scattered all over, offering all forms of gambling options to Minnesotans.
Another significant gambling sector in this state is charity gaming, in which it comfortably holds the title as the number-one state in this category.
Minnesota Gambling Laws
The legislator in this state decided to take the "if we have not explicitly made it legal, then it is illegal" approach to its laws regulating gambling. The definitive factor to determine whether a game is classified as illegal gambling comes down to the bet factor, rather than whether or not the game is based on chance, skill, or both.
Here is the state's definition of a "bet":
"A bet is a bargain whereby the parties mutually agree to a gain or loss by one to the other of specified money, property or benefit dependent upon chance although the chance is accompanied by some element of skill."
The same section also covers what it determines to not be considered as a bet: approved bingo, approved pari-mutuel betting on horse racing, purchase and sale of state lottery tickets, and private social bet not part of or incidental to organized, commercialised, or systematic gambling.
Poker does not make it onto the list of exemption, although could be loosely covered under the social gaming category.
Another noteworthy law is one defining the meaning of a gambling game:
"Subd. 10. Game. A game means any game played with cards, dice, equipment, or any mechanical or electronic device or machine for money or other value, whether or not approved by law, and includes, but is not limited to: card and dice games of chance, slot machines, banking or percentage games, video games of chance, sports pools, pari-mutuel betting, and race book. "Game" does not include any private social bet."
As you can see from this law, poker, defined as "card and dice games of chance" is categorized as a "game", but at the same time, if played within a private social bet context can be excluded. So, really, things aren't black and white when it comes to legality of poker.
Legal Gambling Age in Minnesota
The minimum age requirement to allow a player to participate in all forms of legal gambling within this state is 18. Online gambling requires the player to be 18 or 21, depending on the US-facing site they are playing at.
Gambling Options in Minnesota
Casino Games: There are 21 tribal casinos, all offering a wide range of games you would expect to find at Las Vegas style casinos. These includes black jack, slots, video lottery type games etc.
Live Poker: You'll find some poker rooms on offer at the casinos, although most poker games are played predominately within the scope of charity poker tournaments. As we said before, this is the number 1 state when it comes to charitable gaming. Poker tournaments are a huge part of that. You'll also find poker games being played in private social games, which is completely legal as long as no one is making a profit from it and the prizes are no more than $200.
Sports Betting: Residents are able to bet on horse racing based on pari-mutuel system, as well as simulcast betting on races in other states.
Lottery: There is both a state-run lottery and multi-state lottery.
Charity games: These includes bingo, keno, raffles, poker and casino nights.
Online Gambling in Minnesota
As there is no specific law pertaining to the legality of online gambling, its relatively safe to assume that online gambling isn't legal, as long as you're playing at a regulated, off shore gambling site.
As is the norm for other states, this only applies to players, but not operators or owners of online gambling sites.
There are some laws which vague touches upon the area of online gaming, which authorities could potentially use against you in the court of law if they wish to. However, the reality is, this has never happened to anyone before, and is unlikely to ever happen at all, especially considering how progressive the state is when it comes to gambling.
Nevertheless, here are the laws we think you should be at least aware of:
"Subd. 4. Gambling device. A gambling device is a contrivance which for a consideration affords the player an opportunity to obtain something of value, other than free plays, automatically from the machine or otherwise, the award of which is determined principally by chance. "Gambling device" also includes a video game of chance, as defined in subdivision 8."
Online Poker in Minnesota
Right now, online poker is not regulated in this state. However, given the progressive attitude towards gambling as a whole, it's not at all surprising to think that Minnesota will be among the next few in line to regulate online poker.
With that being said, as there are no specially laws addressing online poker, there are many, even at this very moment as you're reading this, that takes to the internet to participate in online poker.
The Future of Online Poker in Minnesota
Although nothing is ever certain, especially when there has been no solid evidence to suggest that it'll happen in the immediate future, given the recent events and the state's attitude towards gambling as a whole, it's not hard to believe that it's only a matter of time before this happens.
Top Recommended Play Money Online Poker Sites
1

Fresh Deck
Features
Real money cash prizes and promotions
Turbo speed tables and tournaments
Buddy lists to keep you connected
First Deposit Only
35,000 Play Chips
2

First Deposit Only
60,000 Play Chips
3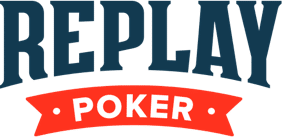 First Deposit Only
500 - 2500 Play Chips
Keep in Mind
We are not legal professionals so be sure to educate yourself on responsible gambling and consult a lawyer where necessary in applicable matters, using this page only as an opinionated guide.