Maine Maine US State, abbreviated "ME" Not Regulated Population: 1.329 million Legal Online Poker Age: 21 Legal Poker Room Age: 21 Capital: Augusta Governor: Paul LePage Is Gambling in Maine Legal? Maine is pretty average across the board when it comes to gambling. Though not every type of gambling options are legal here, residents are […]
US State, abbreviated "
ME
"
Not Regulated
Population

:

1.329 million

Legal Online Poker Age

:

21

Legal Poker Room Age

:

21

Capital

:

Augusta

Governor

:

Paul LePage
Is Gambling in Maine Legal?
Maine is pretty average across the board when it comes to gambling. Though not every type of gambling options are legal here, residents are never far from a casino, lottery game, or a race track.
This was not always the case in this state. In fact, back in 1820, all forms of gambling were outlawed. It wasn't until the state lottery was introduced in 1974 that the gambling ball started rolling, albeit slowly.
Fast forward 20 years and new additions were added to the state's race tracks in the form of slots and video poker games.
It didn't take long for the state to realize the revenue potential gambling could bring to the state coffers. In recognition of this, the state's lawmakers were quick to allow the creation of the state's first two casino properties in 2012.
Maine Gambling Laws
Following the footsteps of almost every other state, the gambling laws here takes the "lets cover as much as we can" approach, resulting in very broadly written laws.
The aspect of gambling in which the Pine Tree state has decided to outlaw is the "contest of chance" part.
Anytime we're talking about laws and the word "chance" is included in the language, poker players would naturally jump to conclusion that poker, a game of skill, is exempted from the law.
Most of the time, that indeed can be argued. However, this is not the case in this instance. The laws also include the words "element of skill", thereby negating the "chance vs skill" argument that has almost become some sort of lifeline for most poker lovers.
So, what does the state define "gambling" as? The answer can be found in Chapter 39, Section 952-4:
""GAMBLING." A person engages in gambling if he stakes or risks something of value upon the outcome of a contest of chance or a future contingent event not under his control or influence, upon an agreement or understanding that he or someone else will receive something of value in the event of a certain outcome. Gambling does not include bona fide business transactions valid under the law of contracts, including but not limited to contracts for the purchase or sale at a future date of securities or commodities, and agreements to compensate for loss caused by the happening of chance, including but not limited to contracts of indemnity or guaranty and life, health or accident insurance."
To further put a lid on any viable argument for poker, they also included the following definition for "contest of chance":
"an event the result of which is determined by chance" includes but is not limited to a shuffle of a deck or decks of cards, a roll of a die or dice or a random drawing or generation of an object or objects that may include, but are not limited to, a card or cards, a die or dice, a number or numbers or simulations of any of these. A shuffle of a deck or decks of cards, a roll of a die or dice, a random drawing or generation of an object or objects or some other event the result of which is determined by chance that is employed to determine impartially the initial order of play in a game, contest, scheme or device does not alone make a game, contest, scheme or device a game of chance."
Safe to say, no matter how you choose to interpret it, poker is not exempted.
There doesn't seem to be any obvious penalties for individual players who engage in illegal gambling activities. However, just as many other states, the laws here primarily targets the organizers and profiteers, which if convicted of illegal gambling can be charged with a class D felony.
Maine Gambling Options
Casino: There are a total of 2 casinos in this state, and they both offer table games, slots, and every game you'd expect to find in a Las Vegas casino except sports betting..
Poker: There are limited poker rooms at the 2 casinos. Residents can also legally participate in social poker games, as long as no one aims to profit from organizing it or take rakes.
Sports Betting: Only pari-mutuel betting on horse racing. Dog raging is strictly illegal.
Lottery: The state has its own lottery, as well as access to inter-state games too.
Charity Gaming: Like most states, there is a carve out for charity games, which includes bingo and raffles. Each game must be individually licensed. If anyone, firm, association or corporation is caught running a charity game without the necessary licence results in a $1000 fine and possible jail sentence.
Legal Maine Gambling Age
The minimum age to participate in bingo is 16. The minimum age to purchase lottery tickets and bet on horse races is 18. Players must be aged 21 or over to participate at casinos and poker rooms.
Online Gambling in Maine
Maine does not have any laws specifically pertaining to the practice of online gambling. However, as you have probably already come to realize, this also doesn't mean that online gambling is strictly legal. In order for any form of gambling to be legal, it needs to be explicitly stated as so within the State's statutes, for which online gambling isn't. There are also other laws in place that could be interpreted as representing online gambling. Such laws include:
"Illegal gambling machine" means any machine, including electronic devices, however operated:"
As openly-worded as this particular statute is, the likelihood of someone facing criminal charges for gambling online within state lines is next to none. In fact, as far as we know, there is no record of anyone being charged with any online gambling related crime in this state.
Online Poker in Maine
Just as there are no specific laws addressing online gambling as a whole, there are no laws pertaining to the legality of online poker either. Similarly, its safe to play online poker as long as you're playing at legal offshore online poker sites.
Will Maine Regulate Online Poker in the Future?
Given that prior to 2010, this state was a rather quiet one in terms of gambling activities. But based on the amount of forward progression that has taken place in the last couple of years, its possible that regulating online poker could be on the agenda, although it has yet to be mentioned in an official capacity.
Top Recommended Play Money Online Poker Sites
1

Fresh Deck
Features
Real money cash prizes and promotions
Turbo speed tables and tournaments
Buddy lists to keep you connected
First Deposit Only
35,000 Play Chips
2

First Deposit Only
60,000 Play Chips
3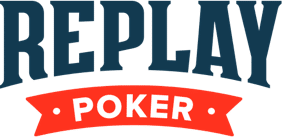 First Deposit Only
500 - 2500 Play Chips
Keep in Mind
We are not legal professionals so be sure to educate yourself on responsible gambling and consult a lawyer where necessary in applicable matters, using this page only as an opinionated guide.