Kansas Kansas US State, abbreviated "KA" Not Regulated Population: 2.91 million Legal Online Poker Age: 21 Legal Poker Room Age: 21 Capital: Topeka Governor: Sam Brownback (R) Is Gambling in Kansas Legal? Kansas is home to a rich history of gambling that began with games of Hazard and Monte played by cattle drivers and smoky […]
US State, abbreviated "
KA
"
Not Regulated
Population

:

2.91 million

Legal Online Poker Age

:

21

Legal Poker Room Age

:

21

Capital

:

Topeka

Governor

:

Sam Brownback (R)
Is Gambling in Kansas Legal?
Kansas is home to a rich history of gambling that began with games of Hazard and Monte played by cattle drivers and smoky gambling dens in Dodge City. After a long period of prohibition after the state banned gambling devices and tables due to many fights breaking out, things really started to kick off in the 1980's and 1990's where many forms of gambling were slowly and steadily legalized. The biggest step came in 2006 when the Stage gave the green light for four commercial casinos to be run by the State's lottery commission. Now residents have access to just about every form of land based gambling there is to offer.
Kansas Gambling Laws
The laws here regarding gambling are strict, accompanied by equally harsh punishments on illegal gambling. That being said, Kansas is amongst the most liberal state when it comes to legal gambling options, indicative by the fact it is one of only 10 states that permits greyhound racing. Nevertheless, natives needs to pay extra attention as to not be on the wrong side of the law.
Similar to many states, the "bet" portion is what Kansas outlaws. Given this, there is no distinction between skill and chance games, as both are affected by "bets".
"Bet" means a bargain in which the parties agree that, dependent upon chance, one stands to win or lose something of value specified in the agreement.
Within the same Statutes, it then goes on to list a number of exceptions including lottery, pari-mutuel betting, bingo, tribal gaming and fantasy sports league.
Anyone found guilty of illegal gambling will be charged with a class B nonperson misdemeanor. As for people who are found guilty of running any sort of gambling operation will be charged with a level 8, nonperson felony. Anyone who permits a space belonging to them for gambling use, or is in possession of a gambling device will be charged with a class B nonperson misdemeanor.
Kansas Gambling Options
With the exceptions of online gambling, Kansas citizens are able to enjoy as many varieties of gambling games as any other states, besides the 3 fully regulated states; Delaware, Nevada and New Jersey.
Casino Games: There are a total of 5 tribal casinos and 4 commercial casinos. Both of which offers a wide selection of slots, video poker and table games.
Live Poker Games: These can be found at many of the casinos, and, although not explicitly legal, its common for private small-stake games to take place at homes.
Horse and Dog Racing: Both of these were legalized in 1992, governed by The Kansas Racing Commission. However, as of now, both Wichita Greyhound Park and the Woodland are closed. In 2015, the Woodland was bought out by billionaire developer Phil Ruffin, who proposed a plan to invest $70 million into the track. Until that happens, the state remains racing-less.
Charitable Gaming: The only charitable games on offer in this state are bingo and raffles, both of which are heavily regulated. The main law overlooking these games is that all gambling proceeds must go to the specified charity.
Lottery: Fans of Lottery have much to celebrate, as people living in Kansas have access to multiple types of lottery, including Mega Millions, Powerball, Hot Lotto, Lucky for Life, and Super Kansas Cash.
Online Casino: Although there is nothing in the State legislature that specifically addresses online gambling, an Attorney General's opinion was published in 2009, stating that he believes the current laws show that gambling on the internet is considered to be illegal. That being said, the consensus is that it's safe for residents to participate at regulated offshore online casinos.
Online Poker: Similar to online casino, there are no laws that explicitly prohibits online poker. Therefore, Kansas residents can happily play at their chosen regulated offshore online poker rooms.
Legal Gambling Age in Kansas
Residents have to be a minimum of 18 to play the lottery, and 21 for land based and online casino, as well as land based and online poker.
Is Online Gambling Legal in Kansas?
As there are no laws in Kansas that explicitly prohibits online gambling, it is assumed that it's safe to gamble online. To give you a piece of mind, there has never been any recorded cases of players of online gambling being charged.
Online Poker in Kansas
As we have already said for online gambling in general, there are no laws that directly address online poker. Residents have plenty of off shore online poker rooms to choose from, and they can participate at this sites knowing that it's very unlikely they will be criminally charged for it.
Top Recommended Play Money Online Poker Sites
1

Fresh Deck
Features
Real money cash prizes and promotions
Turbo speed tables and tournaments
Buddy lists to keep you connected
First Deposit Only
35,000 Play Chips
2

First Deposit Only
60,000 Play Chips
3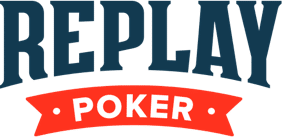 First Deposit Only
500 - 2500 Play Chips
Keep in Mind
We are not legal professionals so be sure to educate yourself on responsible gambling and consult a lawyer where necessary in applicable matters, using this page only as an opinionated guide.