Iowa Iowa US State, abbreviated "IA" Not Regulated Population: 3.13 million Legal Online Poker Age: 21 Legal Poker Room Age: 21 Capital: Des Moines Governor: Kim Reynolds (R) Is Gambling in Iowa Legal? Residents of the Hawkeye State can consider themselves very lucky when it comes to gambling. They have legal access to all major […]
US State, abbreviated "
IA
"
Not Regulated
Population

:

3.13 million

Legal Online Poker Age

:

21

Legal Poker Room Age

:

21

Capital

:

Des Moines

Governor

:

Kim Reynolds (R)
Is Gambling in Iowa Legal?
Residents of the Hawkeye State can consider themselves very lucky when it comes to gambling. They have legal access to all major forms of gambling found in other states apart from dog racing. Although there are lots of opportunities to gamble, Iowans must make sure that they are gambling within the somewhat strict guidelines of the State laws, for the penalties are potentially very severe.
Iowa Gambling Laws
So what does the state of Iowa consider to be "Gambling"? Lets take a look at what the State's Statutes say:
725.7 Gaming and betting — penalty.
1. Except as permitted in chapters 99B [bingo] and 99D [racetracks], a person shall not do any of the following:
a. Participate in a game for any sum of money or other property of any value.
b. Make any bet.
c. For a fee, directly or indirectly, give or accept anything of value to be wagered or to be transmitted or delivered for a wager to be placed within or without the state of Iowa.
d. For a fee, deliver anything of value which has been received outside the enclosure of a racetrack licensed under chapter 99D to be placed as wagers in the pari-mutuel pool or other authorized systems of wagering.
e. Engage in bookmaking.
Note, 99B refers to pari-mutuel betting and 99D to charitable and social gaming.
So, what does all that mean? First off, the determining factor in deciding whether or not you're committing a crime is in the wager itself. Basically, if you bet in any games besides the one specifically listed, your wager is considered a crime.
The severity of the penalty is determined by the wagered amount:
A wager of less than $100 would result in a serious misdemeanour for a first offense, which increases to an aggravated misdemeanour for a second offense, a class "D" felony for a third, and then a class "C" felony for a forth or subsequent offense.
A wager of between $100-$500 would result in an aggravated misdemeanour for first time offenders, a class "D" felony for second time, and then a class "C" felony for a third or subsequent offense.
A water of between $500-$5000 would result in a class "D" felony for a first time offender, a class "C" felony for a second and subsequent offense.
A water of above $5000 would result in a class "C" felony for first time offenders.
Although social games are allowed, it is covered by similarly strict laws as those governing the other forms of legalised gambling within the state. Section 99B.12, 1G of the Iowa codes states:
"No participant wins or loses more than a total of fifty dollars or other consideration equivalent thereto in one or more games or activities permitted by this section at any time during any period of twenty-four consecutive hours or over that entire period. For the purpose of this paragraph a person wins the total amount at stake in any game, wager or bet, regardless of any amount that person may have contributed to the amount at stake."
According to this, if you win or lose more than $50 at any social poker gathering, well, you're breaking the law. However, the likelihood of any knocking on the door is next to slim. Unless some crazy amount of money is involved, and you keep your private game, well, private, there's no need to worry too much about social poker events.
Options for Gambling in Iowa
As stated at the beginning of this page, residents of Iowa have access to many forms of legal gambling. These includes: Casino games, live poker, lottery betting, bingo games, and social games. Additionally, as the laws does not specifically state that online gambling is illegal, Iowans can safely play at offshore regulated online poker sites without much concern for being criminalized.
Gambling Age in Iowa
The legal gambling age in Iowa isn't quite as clear as most states, whether the age is determined by whether or not the venue is either a tribal one or a commercial one. Here in Iowa, it all comes down to whether or not the venue serves alcohol. If it does, then you'll have to be at least 21 years of age to play any games at that venue, and 18 if it doesn't. As for online poker, the legal minimum gambling age is 21.
Is Online Gambling Legal in Iowa?
As previously discussed, in short, the answer is yes. This is because there are no specific laws covering the area of online gambling and Iowa poker online. Like most states, residents can freely participate at regulated offshore online gambling sites without fearing any repercussions. The same can't be said for operators, as it is highly advised that no one should operate any online gambling sites within the state.
Top Recommended Play Money Online Poker Sites
1

Fresh Deck
Features
Real money cash prizes and promotions
Turbo speed tables and tournaments
Buddy lists to keep you connected
First Deposit Only
35,000 Play Chips
2

First Deposit Only
60,000 Play Chips
3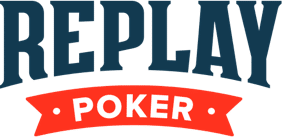 First Deposit Only
500 - 2500 Play Chips
Keep in Mind
We are not legal professionals so be sure to educate yourself on responsible gambling and consult a lawyer where necessary in applicable matters, using this page only as an opinionated guide.