Indiana Indiana US State, abbreviated "IN" Not Regulated Population: 6.63 million Legal Online Poker Age: 21 Legal Poker Room Age: 21 Capital: Indianapolis Governor: Eric Holcomb (R) Is Gambling Legal in Indiana? The gambling scene has evolved quite a bit in the State of Indiana, considering the fact that hardly any form of gaming was […]
US State, abbreviated "
IN
"
Not Regulated
Population

:

6.63 million

Legal Online Poker Age

:

21

Legal Poker Room Age

:

21

Capital

:

Indianapolis

Governor

:

Eric Holcomb (R)
Is Gambling Legal in Indiana?
The gambling scene has evolved quite a bit in the State of Indiana, considering the fact that hardly any form of gaming was available as recently as the early 1980's. It was during this time that the resident's hunger for gambling was made apparent with the introduction of the new lottery system. It didn't take long after the instant success of the new lottery system that a vote for casino gambling was passed in a referendum that resulted in 60% of votes in favour for. Since then, riverboat casinos, horse racing tracks, and poker games have been legalised, giving the impression that Indiana was heading towards complete regulated gambling. However, a sudden turn of events in 2006 saw the words "use of the internet for gambling" specifically added to the statutes. While this does not completely rule out the possibility of regulating online poker, it does at least make it seem like it'll be far harder for it to be achieved in this state compared to others that don't include those specific words in their statutes.
On a brighter note, a bill was passed in 2011 to authorize one land-based casino complex. This action was in response to many of the residents traveling to the neighbouring states to get their share of gambling.
Legal Indiana Gambling Options
State Lottery: Residents have been enjoying this game since its establishment in the 1980's. They can also participate in the inter-state games such as Powerball.
Bingo Games: As long as they are individually licensed and all proceeds go towards charities. This also includes raffles.
Sports Betting: The only form of sports betting residents can participate in are pari-mutuel bettings at licensed horse racing tracks.
Casino: Back in 1995 while it was illegal to operate and land-based casinos, owners took advantage of a loophole which allowed them to run Riverboat casinos. These water-based casinos offered the same games you would expect at a land-based casino such as poker, blackjack, roulette, etc. The laws eventually loosened and allowed these riverboats to be permanently docked.
Online Casino: As the laws currently stand, all forms of online gambling is considered illegal. This is one of the few states (along with Utah and Washington) that have legislations that specifically bans gambling on the internet. Note, the law specifically targets the operators, rather than the players.
Live Poker: These are available at all riverboat casinos, and they have both cash games and tournaments. Also unlike many states, social poker games are not allowed, and there have even been cases where both the organiser as well as the individual players have been indicted. The penalties remains more severe for the organizers, while the players walks away with misdemeanour charges.
Online Poker: Similar to online casino, it is strictly illegal for any operators to run online poker sites. As for players, there are still plenty of off shore sites that welcomes players from Indiana.
Indiana Gambling Laws
The definition of gambling as stated in Indiana's Statutes is:
"means risking money or other property for gain, contingent in whole or in part upon lot, chance, or the operation of a gambling device…"
This is interesting, as unlike many other states, there is no distinction between games of chance and skill. Instead, it is the betting of money or other property that is outlawed.
Also unlike many other states, Indiana specifically addresses the legality of gambling online:
"(b) An operator who knowingly or intentionally uses the Internet to:
…conduct any banking or percentage games played with the computer equivalent of cards, dice, or counters, or accept any fixed share of the stakes in those games:" (From: IC 35-45-5-3)
Note, although this law does directly address the legality of gambling online, it is targeted at operators only. That is to say, it is relatively safe for players to participate at off shore online poker sites.
"Unlawful gambling" (Section 35-45-5-2) is a class B misdemeanor in Indiana. The crime is defined as when someone "knowingly or intentionally engages in gambling" that isn't explicitly regulated by the state.
The statutes also includes a law which defines "professional gambling", found in IC 35-45-5-3, Sec 3.
"When a person, knowingly or intentionally, engages in pool-selling; bookmaking; maintains a place that has slot machines, roulette wheels, pull tabs, etc.; conducts lotteries; conducts percentage games placed with cards or dice; or accepts or offers to accept property risked for gambling."
Most of the more severe penalties are strictly reserved for operators. They will be charged with a Class D felony, or Class C felony if the person has a prior unrelated conviction.
As for individuals found guilty of unlawful gambling, they'll be charged with a Class B misdemeanour.
Legal Gambling Age in Indiana
The minimum age for residents to play at casinos is 21, which they have to be at least 19 years of age to bet at racing tracks.
Is Online Gambling Legal in Indiana?
Although Indiana is one of the few states which includes laws that directly addresses the legality of online gambling, those laws are targeted at the operators only. This is to say, that there are no laws that specifically makes it illegal for residents to participate at online poker rooms.
Top Recommended Play Money Online Poker Sites
1

Fresh Deck
Features
Real money cash prizes and promotions
Turbo speed tables and tournaments
Buddy lists to keep you connected
First Deposit Only
35,000 Play Chips
2

First Deposit Only
60,000 Play Chips
3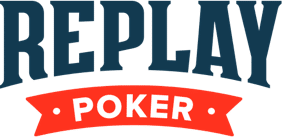 First Deposit Only
500 - 2500 Play Chips
Keep in Mind
We are not legal professionals so be sure to educate yourself on responsible gambling and consult a lawyer where necessary in applicable matters, using this page only as an opinionated guide.