Idaho Idaho US State, abbreviated "ID" Not Regulated Population: 1.68 million Legal Online Poker Age: 18 Legal Poker Room Age: Unknown Capital: Boise Governor: C. L. "Butch" Otter (R) Is Gambling in Idaho Legal? This state which once had a very rich history of casinos and gambling in the 1800's, have now become rather restrictive. […]
US State, abbreviated "
ID
"
Not Regulated
Population

:

1.68 million

Legal Online Poker Age

:

18

Legal Poker Room Age

:

Unknown

Capital

:

Boise

Governor

:

C. L. "Butch" Otter (R)
Is Gambling in Idaho Legal?
This state which once had a very rich history of casinos and gambling in the 1800's, have now become rather restrictive. Residents have limited access to gambling in this state, with the only legal options being lottery, pari-mutuel sports betting and limited casino games at tribal casinos.
The main thing to note here before we delve any deeper is that Idaho is one of the only states to expressly prohibit poker, both land-based and online.
Idaho Gambling Laws
As we have already mentioned, this is one of the only states that clearly outlaws poker, a game that is central to many debates about whether or not it should be considered a game of chance or a game of skills. In any case, that debate is not necessary here.
Idaho's definition of "gambling", as found in section 18-3801:
"Gambling" means risking any money, credit, deposit or other thing of value for gain contingent in whole or in part upon lot, chance, the operation of a gambling device or the happening or outcome of an event, including a sporting event, the operation of casino gambling including, but not limited to, blackjack, craps, roulette, poker, bacarrat [baccarat] or keno,"
There it is. The dreaded specificity of including "poker" in the law.
It then goes on to exclude:
(1) Bona fide contests of skill, speed, strength or endurance in which awards are made only to entrants or the owners of entrants; or
(2) Bona fide business transactions which are valid under the law of contracts; or
(3) Games that award only additional play; or
(4) Merchant promotional contests and drawings conducted incidentally to bona fide nongaming business operations, if prizes are awarded without consideration being charged to participants; or
(5) Other acts or transactions now or hereafter expressly authorized by law.
What is the Legal Gambling Age in Idaho?
Residents must be at least 18 years of age to participate in all the legal gambling options in this state. Online gambling and online poker also requires players to be aged 18 or over.
Idaho Gambling Options
Casino: Residents have access to tribal casinos only. These only offer class II video games such as lottery type machines, "pull tab" lottery ticket games, and also player against house poker machines which are sometimes facilitated by a live dealer.
Poker: Although this is strictly illegal, including social poker games, the laws surrounding this has been somewhat softened. This came to be after an incident in 2010 where the public outcry at the treatment of seniors, who were busted for playing penny ante games in the privacy of their home, caused so much attention that the legislature put in a process to get approval from the public prosecutor's officer before any future busts. This has lead many to believe that home-games will be tolerated in the future, though strictly speaking they are still illegal.
Sports Betting: There are a few licensed horse racing tracks for residents to bet using pari-mutuel systems.
Lottery: This is the most common form of gambling for citizens of this state. They can buy tickets for popular nationwide games like Powerball, lucky for life, mega millions, on top of local variants like Bingo and Weekly Grand.
Bingo: There are limited charity bingo games, which needs to be individually licensed, including age and prize money restrictions.
Online Gambling in Idaho
Although the main Statutes are broad enough that it could also include gambling online without specifically mentioning it, the truth is, this state is prone to the same online gambling loophole as other states.
Many Idahoans regularly take to the internet to enjoy many forms of online gambling, such as casino games, sports betting and poker rooms from legal offshore sites.
Idaho Poker Online
As Idaho does not have any specific laws that prohibit, ban, or regulate online gambling sites, many Idahoans enjoy online poker at many US-facing online poker rooms.
The Future of Online Poker in Idaho
Seeing as the only game that is completely legal is the Lottery, there's no reason to believe that this state will regulate online poker any time soon.
Top Recommended Play Money Online Poker Sites
1

Fresh Deck
Features
Real money cash prizes and promotions
Turbo speed tables and tournaments
Buddy lists to keep you connected
First Deposit Only
35,000 Play Chips
2

First Deposit Only
60,000 Play Chips
3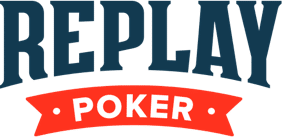 First Deposit Only
500 - 2500 Play Chips
Keep in Mind
We are not legal professionals so be sure to educate yourself on responsible gambling and consult a lawyer where necessary in applicable matters, using this page only as an opinionated guide.