Hawaii Hawaii US State, abbreviated "HI" Not Regulated Population: 1.43 million Legal Online Poker Age: 21 Legal Poker Room Age: N/A Capital: Honolulu Governor: David Ige (D) Gambling has actually seen a lot of popularity in Hawaii with its history steeped richly in its gambling roots such as horse racing being an immensely popular form […]
US State, abbreviated "
HI
"
Not Regulated
Population

:

1.43 million

Legal Online Poker Age

:

21

Legal Poker Room Age

:

N/A

Capital

:

Honolulu

Governor

:

David Ige (D)
Gambling has actually seen a lot of popularity in Hawaii with its history steeped richly in its gambling roots such as horse racing being an immensely popular form of entertainment in the sunny state's highest society seeing countless racing tracks between 1800 and early 20th century. Aside from Hawaii, Utah is the only other US state that doesn't regulate gambling.
Hawaii Gambling Laws
A strong effort in 2013 was made to push iGaming in Hawaii with the Senate Bill 768 and even after having some great points made, the bill unfortunately was swept aside. The silver lining however showed through in that discussion was certainly sparked with interest from all parties piqued after having a bill—House Bill 2422—with a similar spirit introduced in 2012 with the aim to produce an internet lottery and gaming corporation. The state lottery at that point would have gained authorization to offer online poker but as fate would have it; this bill—supported by representatives Angus McKelvey and Joseph Souki—also failed to see the light of day.
"The legislature finds that Internet wagering on games of chance and games of skill has evolved into a core form of entertainment for millions of individuals worldwide,"
Online Gambling in Hawaii
With a hugely popular history and culture of gambling, online gambling is no different for Hawaiians. From the state lottery to fantasy sports to horse racing, Hawaii has a massive list of gambling and is seeking to bring as much of it online as it can. Although there is no regulated gambling in Hawaii, players from the beautiful little island represent a huge, growing number of interested people legally signing up every day to make deposits in fully legal and regulated offshore gambling sites online.
Online Poker Rooms in Hawaii
Luckily for players in Hawaii, almost all real money online poker rooms take players from the "aloha" state, excluding any poker rooms that explicitly deny access to US players. However, any poker sites that allow US players play with real money online poker games will be welcoming of any Hawaiian poker players.
The Legal Age for Gambling in Hawaii
The minimum age for residents of Hawaii that want to participate in online poker is 21. The same applies for the majority of other forms of gambling.
The Future of Hawaii Gambling
Expanding upon the gambling laws and bills mentioned above, there have been some promising movement in Hawaii for online poker and iGaming in general with proof that there is discussion the matter. But that ultimately comes to a halt for Hawaiian businesses wanting to regulate and host online poker and/or gambling there. If we see more progression in other US starts passing legislation for online poker or iGaming, we'll be on the lookout and so should you because at that point, you can be sure that the Hawaii representatives will be revisiting the development of legalizing online poker and iGaming in the future.
Top Recommended Play Money Online Poker Sites
1

Fresh Deck
Features
Real money cash prizes and promotions
Turbo speed tables and tournaments
Buddy lists to keep you connected
First Deposit Only
35,000 Play Chips
2

First Deposit Only
60,000 Play Chips
3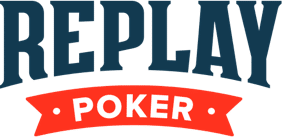 First Deposit Only
500 - 2500 Play Chips
Keep in Mind
We are not legal professionals so be sure to educate yourself on responsible gambling and consult a lawyer where necessary in applicable matters, using this page only as an opinionated guide.