Colorado Colorado US State, abbreviated "CO" Not Regulated Population: 5.54 million Legal Online Poker Age: 21 Legal Poker Room Age: 21 Capital: Denver Governor: John Hickenlooper (D) Legalized casinos were first introduced in Colorado in 1991 where there were limited stakes and minimal locations. This also triggered the opening of casinos in tribal lands down […]
US State, abbreviated "
CO
"
Not Regulated
Population

:

5.54 million

Legal Online Poker Age

:

21

Legal Poker Room Age

:

21

Capital

:

Denver

Governor

:

John Hickenlooper (D)
Legalized casinos were first introduced in Colorado in 1991 where there were limited stakes and minimal locations. This also triggered the opening of casinos in tribal lands down at the southern parts of the state which were regulated by guidlines from the compacts signed in 1995.
The first Colorado gambling towns that were allowed to open casinos included Black Hawk, Cripple Creek and Central City.
The stakes increased dramatically from $5 to $100 in 2008 when the legislation passed to allow towns with casinos to vote on liberalizing their rules. Curfews of 2:00am were also largely voted to be removed.
Authorized casino games:
Poker
Blackjack
Slots
Roulette
Craps
Colorado Gambling Laws
All gambling activity is regulated by the Colorado Gaming Association who have stirred interest in introducing a bill to legalize online poker.
Here are the current states of each activity:
Casino Games – legal as long as all activity is within their regulated land-based casino premises
Online Casino Games – assumed to be illegal but no clear facts and could be exempted
Live Poker – accepted at local casinos
Online Poker – similar to online casino games
Sports Betting – only pari-mutuel horse and greyhound is considered legal
Bingo – charitable bingo and raffles are legal
According to the criminal code, gamblings refers to:
"… risking any money, credit, deposit, or other thing of value for gain contingent in whole or in part upon lot, chance, the operation of a gambling device, or the happening or outcome of an event, including a sporting event, over which the person taking a risk has no control."
Although this seems like a thorough definition, it comes with an abundance of exceptions.
Colorado laws state that only specific types of gambling is permitted in addition to playing within the premises of the casinos. Similar to many other states, social gambling is an exception to these laws which states that parties involved must have established a social connection based upon another common interest other than gambling.
Other exceptions include protection for athletic competitions and some carnival and amusement games.
"Bona fide contests of skill, speed, strength, or endurance in which awards are made only to entrants or the owners of entries."
This could potentially apply to online poker players and sports wagering because they've thrown in the word "skill" in the definition. So some online games could be thrown into this group that are exempt from the state gambling law.
Online Gambling Colorado
Loosely speaking, internet gambling is illegal under both state and federal laws. The transmission or reception of gambling information is prohibited by state law and online payments are prohibited by the federal Unlawful Internet Gambling Enforcement Act (UIGEA).
From this perspective it can be viewed that online gambling is illegal but in actual fact, gambling laws in Colorado do not regulate, prohibit, or ban the activity. There are no specifics in this area so offshore poker sites are always an option for those wanting to play online poker.
So with no direct prohibition against online gambling in the Colorado's statues or penal code, it's still an unclear topic. But as far as we know, there have been no reports of arrests for Colorado citizens or visitors that have played online during their residence here.
However, those who choose to wager on online casinos will have no recourse if they are not paid their winnings and are betting at their own risk as some sites offer no regulatory controls for minimum payouts unlike legalized land-based casinos.
What Is the legal Gambling Age in Colorado?
The minimum legal gambling age in Colorado is 21 for most forms of gambling including casinos and racetrack wagering.
The Future of Colorado Gambling
In summary, Colorado is a state with a fair number of options for gambling in but you have to ensure the act of betting is within the state's jurisdiction otherwise penalties will occur. Although the punishments tend to be on a small scale for players, those who organize illegal underground gambling activities are harshly dealt with.
As mentioned previously, the Colorado Gaming Association who oversees gambling in the state has shown interest in potentially legalizing online poker so as a likely candidate out of the non regulated states, there is a chance that the ban will be lifted.
Top Recommended Play Money Online Poker Sites
1

Fresh Deck
Features
Real money cash prizes and promotions
Turbo speed tables and tournaments
Buddy lists to keep you connected
First Deposit Only
35,000 Play Chips
2

First Deposit Only
60,000 Play Chips
3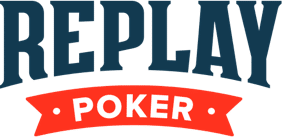 First Deposit Only
500 - 2500 Play Chips
Keep in Mind
We are not legal professionals so be sure to educate yourself on responsible gambling and consult a lawyer where necessary in applicable matters, using this page only as an opinionated guide.