Arkansas Arkansas US State, abbreviated "AR" Not Regulated Population: 3 million Legal Online Poker Age: 21 Legal Poker Room Age: Unknown Capital: Little Rock Governor: Asa Hutchinson (R) Is gambling legal in Arkansas? Arkansas is considered as one of the more conservative states when dealing with gambling related activies and is by no means a […]
US State, abbreviated "
AR
"
Not Regulated
Population

:

3 million

Legal Online Poker Age

:

21

Legal Poker Room Age

:

Unknown

Capital

:

Little Rock

Governor

:

Asa Hutchinson (R)
Is gambling legal in Arkansas? Arkansas is considered as one of the more conservative states when dealing with gambling related activies and is by no means a great place for it.
There is not a clear and direct definition of the act in the Arkansas code. You will find that the state does allow for some gambling activities but in more cases than not real money wagering is illegal.
As a small and largely rural state, it's understandable that gambling is not likely the most popular activity amongst the community and so their gambling laws comes across as strict.
Casinos in Arkansas amount to two, Southland Park Gaming & Racing located in West Memphis being the more popular choice. There are also pari-mutuel wagering tracks spread across the two cities which are largely popular. Outside of these facilities residents are limited in choices in terms of where they can gamble and what is legal.
Arkansas Gambling Laws
The act of wagering itself is a crime and this application is not discriminant of whether it be placed on a game of based on skill or chance. Although Arkansas carries out strict punishments for those that are involved in the gambling industry, the same does not apply for players. That's not to say that there are no penalties at all but there are rarely, if any, reports of players being apprehended for the act of gambling.
Section 5-66-106. Gaming devices – Betting.
(a) It is unlawful for any person to bet any money or other valuable thing or any representative of any thing that is esteemed of value on any game prohibited by ß 5-66-104.
Section 5-66-104. Gaming devices – Prohibition.
(a) It is unlawful for a person to set up, keep, or exhibit any gaming table or gambling device, commonly called "A. B. C.", "E. O.", roulette, or rouge et noir, any faro bank, or any other gaming table or gambling device, or bank of the like or similar kind, or of any other description although not named in this section, regardless of the name or denomination, either:

(1) Adapted, devised, or designed for the purpose of playing any game of chance; or (2) At which any money or property may be won or lost.
Electronic Games of Skill (EGS)
The state lottery, charitable gambling and pari-mutuel betting on horse and grey hound racing are the only forms of gambling that are specifically permitted under Arkansas law. "Electronic games of skill" was also added to the list which can include Bally or IGT slots, virtual blackjack, roulette, craps and even electronic poker tables.
Act 1151 of 2005 designated as Arkansas Code Ann. §23-113-101 thru §23-113-604, otherwise known as "Games of Skill" legislation, provided for expanded gaming in Arkansas at horse racing or greyhound racing franchises that satisfy qualifications established by this legislation.
– Arkansas Deparment of Finance and Administration (DFA)
The EGS was designed as a regulatory and compliance section for horse racing and greyhound racing franchises so they could expand their activities within the premises.
Below are the activities that the EGS covers:
1. Rules and Standards for operation
2. Hiring employees for regulatory duties
3. Ensuring proper operation of gaming devices
4. Audits of daily gaming operation procedures
5. Review of the "privilege fee" as established by law
What is the Legal Arkansas Gambling Age?
The minimum age for residents of Arkansas that want to participate in online poker is 21. The same applies for land-based casinos and racetracks.
Arkansas Online Poker
Arkansas is arguably one of the most conservative states when talking about online poker and online casinos. It is incredibly easy for residents to find a legal real money online poker site to play from. These are offshore poker sites that accepts US players with few exceptions.
Although the general assumption, under the current set of gambling laws, is that operators and players involved with real money online gambling would be violating state laws there are no specific laws that deal with wagering over the web.
For now and probably a long time in the future it seems that offshore poker sites are they way for any player to get into the game. As a low populated state that is mostly rural, it will be hard to find benefits in passing an online poker bill unless Arkansas joins an interstate compact with other states.
Top Recommended Play Money Online Poker Sites
1

Fresh Deck
Features
Real money cash prizes and promotions
Turbo speed tables and tournaments
Buddy lists to keep you connected
First Deposit Only
35,000 Play Chips
2

First Deposit Only
60,000 Play Chips
3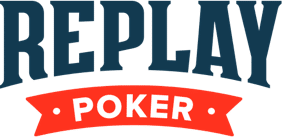 First Deposit Only
500 - 2500 Play Chips
Keep in Mind
We are not legal professionals so be sure to educate yourself on responsible gambling and consult a lawyer where necessary in applicable matters, using this page only as an opinionated guide.