Alaska Alaska US State, abbreviated "AK" Not Regulated Population: 0.7 million Legal Online Poker Age: 21 Legal Poker Room Age: Unknown Capital: Juneau Governor: Bill Walker (I) Is Gambling Legal in Alaska? In short, No. Alaska is home to some of the most restrictive gambling laws in the country, which is reflective of the state's […]
US State, abbreviated "
AK
"
Not Regulated
Population

:

0.7 million

Legal Online Poker Age

:

21

Legal Poker Room Age

:

Unknown

Capital

:

Juneau

Governor

:

Bill Walker (I)
Is Gambling Legal in Alaska?
In short, No. Alaska is home to some of the most restrictive gambling laws in the country, which is reflective of the state's conservative politics. Even though geographically speaking, it is the largest American state, it's actually home to less than a million people. With such a small population, there has never really ever been any need for more gambling options that are currently on offer to its residents.
While most states welcome gambling in one way or another in hope to generate more revenue for the state, Alaskans already earn a healthy annual check from the state's oil industry. This check has been more than adequate for the state's residents that majority have never thought about the possibility that regulated gambling would bring.
Gambling Laws
With so few gambling options available to the residents of this state, there really isn't any need for many gambling laws. So as expected, there list is indeed short. Lets start off with what the state considers to be illegal gambling:
Excerpts from Alaska Statures 2013,AS 11.66.270
(1) "contest of chance" means a contest, game, gaming scheme, or gaming device in which the outcome depends in a material degree upon an element of chance, notwithstanding that the skill of the contestants may also be a factor;
Note the element of skill is included in the statute, therefore even games such as poker are prohibited.
(2) "gambling" means that a person stakes or risks something of value upon the outcome of a contest of chance or a future contingent event not under the person's control or influence, upon an agreement or understanding that that person or someone else will receive something of value in the event of a certain outcome; "gambling" does not include
The statutes specifically states what it considers to be legal gambling:
(A) bona fide business transactions valid under the law of contracts for the purchase or sale at a future date of securities or commodities and agreements to compensate for loss caused by the happening of chance, including contracts of indemnity or guaranty and life, health, or accident insurance;
(B) playing an amusement device that
(i) confers only an immediate right of replay not exchangeable for something of value other than the privilege of immediate replay; and
(ii) does not contain a method or device by which the privilege of immediate replay may be cancelled or revoked; or
(C) an activity authorized by the Department of Revenue under AS 05.15;
The state also maintains a list of games that are explicitly outlawed:
"Cards, dice, roulette wheels, coin-operated instruments or machines, or other objects or instruments used, designed, or intended primarily for gaming or gambling or any other method or implement not expressly authorized by the Department of Revenue."
According to the statutes, social games played amongst friends at a home where the organiser does not profit from hosting the event, and everyone plays with the same odds is considered legal.
Like most states, punishment for individuals committing illegal gambling are far more lenient than ones promoting illegal gambling:
Sec. 11.66.200. Gambling.
(c) Gambling is a violation for the first offense. Gambling is a class B misdemeanor for the second and each subsequent offense.
Sec. 11.66.210. Promoting gambling in the first degree.
(a) A person commits the crime of promoting gambling in the first degree if the person promotes or profits from an unlawful gambling enterprise.
(b) Promoting gambling in the first degree is a class C felony.
Sec. 11.66.220. Promoting gambling in the second degree.
(a) A person commits the crime of promoting gambling in the second degree if the person promotes or profits from unlawful gambling.
(b) Promoting gambling in the second degree is a class A misdemeanor.
What is the Legal Gambling Age in Alaska?
There are several different ages depending on which form of gambling you wish to play. Players must be 19 years of age to participate in land and online bingo. For those wishing to play in online or offline casinos, sports books, or poker rooms they must be at least 18 years old.
Is Online Gambling Legal in Alaska?
There are no definitive laws in regards to online gambling in Alaska. More importantly, no enforcement has ever been attempted. Therefore, as law goes, residents do not have to fear when participating in online gambling, be it online casinos, online sports book, or online poker.
Online Poker in Alaska
Residents wishing to play online poker in Alaska can do so knowing that according to the law, or lack thereof, it is not illegal, and as far as we know, no one has ever been prosecuted for doing so.
Top Recommended Play Money Online Poker Sites
1

Fresh Deck
Features
Real money cash prizes and promotions
Turbo speed tables and tournaments
Buddy lists to keep you connected
First Deposit Only
35,000 Play Chips
2

First Deposit Only
60,000 Play Chips
3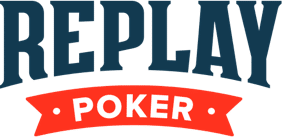 First Deposit Only
500 - 2500 Play Chips
Keep in Mind
We are not legal professionals so be sure to educate yourself on responsible gambling and consult a lawyer where necessary in applicable matters, using this page only as an opinionated guide.