Alabama Alabama US State, abbreviated "AL" Not Regulated Population: 4.85 million Legal Online Poker Age: 21 Legal Poker Room Age: 21 Capital: Montgomery Governor: Kay Ivey (R) In short, gambling is illegal in Alabama. Alabama is very conservative when it comes to gambling, and for many years, the subject of gambling has been in constant collision with […]
US State, abbreviated "
AL
"
Not Regulated
Population

:

4.85 million

Legal Online Poker Age

:

21

Legal Poker Room Age

:

21

Capital

:

Montgomery

Governor

:

Kay Ivey (R)
In short, gambling is illegal in Alabama.
Alabama is very conservative when it comes to gambling, and for many years, the subject of gambling has been in constant collision with religious elements.
Like many other states, it has a very wide definition of gambling, and similarly bans it all. But, unlike most states, there are very few exemptions. Those who participate in illegal gambling are met with harsh penalties, and for religious reasons, gets worse on Sundays.
Alabama Gambling Laws
As stated in the 1901 state constitution, anyone who bets any amount on any contests or games that have the slightest element of chance, and expects a return of any value is committing a crime.
Here's an excerpt from the section 13A-12-20 of the constitution:
"A person engages in gambling if he stakes or risks something of value upon the outcome of a contest of chance or a future contingent event not under his control or influence, upon an agreement or understanding that he or someone else will receive something of value in the event of a certain outcome."
This means that even skill based games, such as Poker, are outlawed as long as there is an element of chance involved in determining the winner.
However, in 1971, horse and dog racing got an exemption from this definition of gambling, because, unlike lottery, which is purely based on chance, it depends on the skills of the rider and animal.
Alabama State Lottery Bill
The bill to allow a statewide vote on a lottery and casinos at the state's four greyhound tracks was approved in May, 2015.
There are only six states in the US without a state lottery with Alabama being one of them. As of 2016, the Alabama lottery bill has since been controversially cut entirely from the state legislature with Senator Jim McClendon (R-Shelby) confirming that even though the bill was cleared when it was passed through the House of Representatives, the Senate will not see the same bill passed, essentially ending any hopes of that legislation during the special session.
After 10 hours of controversial debate and multiple voting attempts, representatives just about cleared the 63 necessary by voting 64-35 for the bill and preparing for it to be run in the state senate.
Poker in Alabama
As there are no distinction between poker and other table games like Blackjack in the eyes of the law, poker is not legal under Alabama law.
You can play poker at home with friends, which are known as "social poker games", which is defined as games between friends where no one stands to profit. But due to the legal scrutiny, these games are best kept from being widely advertised.
Legal Gambling Age in Alabama
Players must be a minimum of 21 years of age to play or participate in any legal form of gambling.
Is Online Poker Legal in Alabama?
The laws pertaining to gambling in Alabama have seen very little changes over the years. Currently, there are no laws specifically targeting online poker, or any online gambling for that matter. But, the law does state that any games with some element of chance are considered gambling, which by law, is considered illegal. However, no one has ever been charged for playing online poker.
So even though online poker is not regulated by state of Alabama, it is still one of the most popular forms of gambling, enjoyed by many Alabama residents, playing at legal offshore online poker rooms.
Will Online Poker Be Regulated in Alabama?
Judging by the pace at which gambling laws have been updated for Alabama, there are no signs that online poker will be regulated in the near future. Having said that, if the legalization of greyhound and horse racing is anything to go by, then poker players have some hope in that one day, poker too will be legalized, as it is also a game of skills.
Top Recommended Play Money Online Poker Sites
1

Fresh Deck
Features
Real money cash prizes and promotions
Turbo speed tables and tournaments
Buddy lists to keep you connected
First Deposit Only
35,000 Play Chips
2

First Deposit Only
60,000 Play Chips
3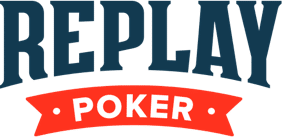 First Deposit Only
500 - 2500 Play Chips
Keep in Mind
We are not legal professionals so be sure to educate yourself on responsible gambling and consult a lawyer where necessary in applicable matters, using this page only as an opinionated guide.