It's not a chance thing that the United States is a booming gambling market. With the country hosting the World Series of Poker (WSOP) and generating billions worth of dollars every year, you can easily see why the U.S. is the promised land for all those among you who want to escape the humdrum of […]
It's not a chance thing that the United States is a booming gambling market. With the country hosting the World Series of Poker (WSOP) and generating billions worth of dollars every year, you can easily see why the U.S. is the promised land for all those among you who want to escape the humdrum of daily lives and plunge right into the neon-lit, whirring life of Las Vegas' casinos.
Las Vegas is hardly the only place you can visit and enjoy games, though From Pennsylvania to Nevada, gambling in America is in an upswing. Today we will talk about some of the best venues in the United States and why traveling to play there is in fact worth it.
1. Viva Las Vegas, A City of Sin and Opportunity
The gambling age of Las Vegas has never subsided. From the 80s to present-day, Las Vegas has a captivating way of luring in travels from far and wide. The oasis city, tossed in the middle of the Nevada desert, has been a central hub for gaming for decades now, and this trend is unlikely to slow down..
Nevada may be fairly sparsely populated and Las Vegas takes a while to get to, but the truth is people keep coming back. The stories of gamers coming to the City of Sin and turning a puny $1 into a $100,000 payout continue to make headlines, and they are actual stories, too.
A few cool facts about Las Vegas and Nevada:
Nevada has the most casino properties in the United States with over 330 casinos
The state generates $11.9 billion from gambling every year, this includes the newly-regulated sports betting industry
Nevada legalized gambling in 1931
It's good advertising for sure, knowing that you will find quite a few opportunities to win on Las Vegas' casino floors, but you should never forget that luck has quite the role to play here as well. When we talk Las Vegas, we ought to name some specific venues that you will want to visit yourself.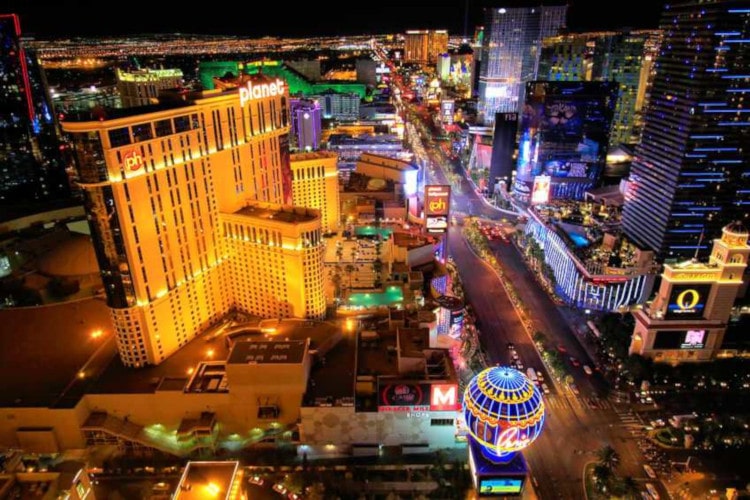 Caesars Palace and MGM Grand Hotel and Casino certainly come way up on the list of favorite casino spots to enjoy, We checked up with forums and specialist websites that gather customer reviews, including Trip Advisor, to help you find the best properties in Vegas. They include:
Wynn Las Vegas Casino
Casino at Bellagio
Paris Las Vegas
The Cosmopolitan Casino
Casino at Aria Resort
Each of these properties comes with quite a bit of positive reviews from visitors who, as we all know too well, are a fickle lot and definitely hard to please. Yet, Las Vegas is definitely rich in great places to gamble and enjoy yourself. And the headlines, while great opportunities to market Las Vegas properties, actually tell the stories of those who have been fortunate enough to turn meagre bets in the riches of legends.
And who knows, maybe you will make the front page yourself?
2. Atlantic City and New Jersey: A Rising Behemoth
New Jersey is another state where revenue has shot up thanks not only to the quickly-expanding casino life in Atlantic City, but also owing to sports betting. Legalized in May, 2018, the state has reaped the fruit of what it sow and what a that was fruit, too! Revenue is still above $3 billion, which is well below what Nevada generates, but New Jersey has already beat Nevada in terms of sports betting revenue, indicating that the money will follow population density.
Surprisingly, New Jersey's welcoming attitude towards casinos hasn't prompted the state to start building more land-based venues, and the Garden State is still out of the top 10 in terms of pure casino properties. This is partly because New Jersey has a very open approach to online and mobile gambling and sports betting.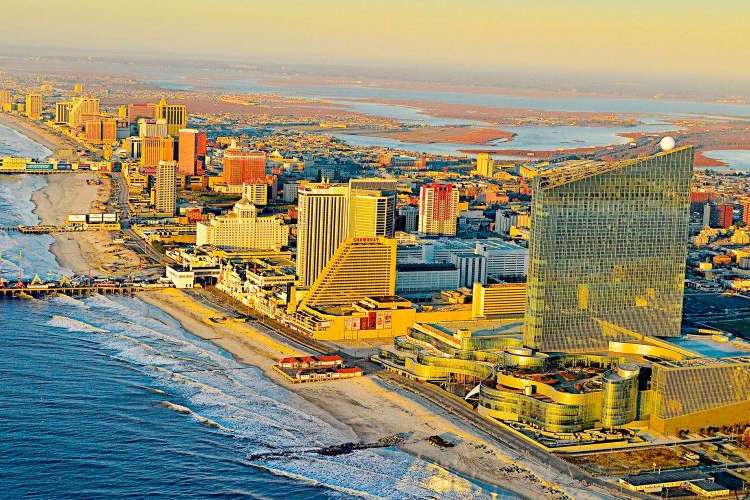 In fact, New Jersey is one of the few states that allows those activities across all major gambling verticals, including poker, sports betting, and casino gaming. In 2018, New Jersey also defeated the federal ban known as the Professional and Amateur Sports Protection Act (PASPA) of 1992 which has made it possible for people in the state to enjoy sports betting without having to worry about the federal government coming after them.
While New Jersey will offer you a fair bit of things to do around the place, you will definitely find many offline venues that will provide you with a great opportunity to to enjoy land-based gambling the way you have always wanted. We have compiled a detailed breakdown of which the trendiest properties in Atlantic City are for your comfort. Here are the properties we think you should
Caesars Atlantic City Casino
Borgata Casino
Harrah's Atlantic City Casino
Bally's Atlantic City Casino
3. Pennsylvania: Open to Online Gambling
Pennsylvania is one of the latest entrants in the online casino industry with properties slowly launching their online products. Online is the next frontier the Keystone State is preparing to expand into, and while there are still some things to do, some properties have already launched. Plus, Rush Street, one of the most promising software suppliers in the United States, launched its iOS gaming platform in July 19 2019, paving the way for dozens of smart apps to come.
What's new in Pennsylvania is that online poker and online casinos have been given the go-ahead to officially launch in July, 2019, promising to boost the state's winnings even further. This is big, because Pennsylvania will become the third state to have regulated online casinos (and it probably already has!), after Delaware and New Jersey. Nevada still heavily favors the land-based properties and with a good reason, too.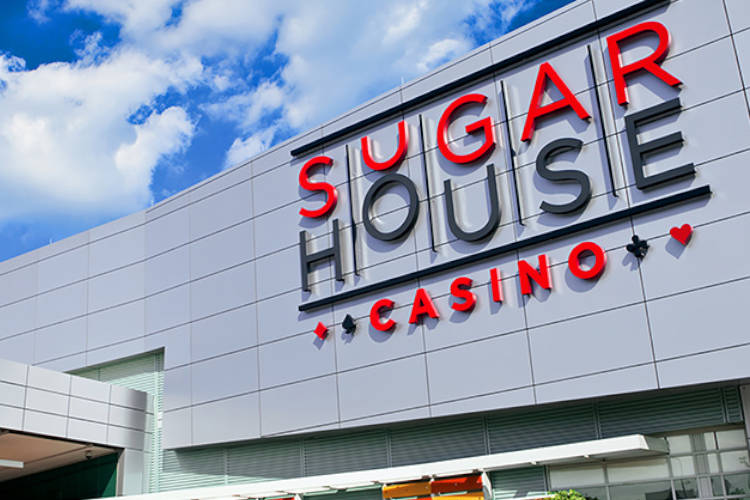 As of now, Pennsylvania generates over $3 billion worth of gambling revenue, but these numbers are only set to improve with the arrival of the online segment. Poker may seem like a modest investment opportunity, but the WSOP series have hit a record-high number of visitors this year. Who is to say that Pennsylvania wouldn't give the industry a huge boost and incentive to develop?
Pennsylvania legalized land-based activities not so long ago, in 2014 and it has managed to keep a somewhat good pace in terms of revenue. As of 2019, the state's revenue has hit $3.3 billion, which is quite the accomplishment and puts the still green state neck-and-neck with New Jersey and Nevada.
Sports betting is the first activity that Pennsylvania decided to roll out in full and online, following the successful revenue generated through the land-based activities. So far, the state has been turning some pretty good numbers. In December, 2018, Pennsylvania reported $2 million turned on sports betting activities. For the end of the fiscal year, that ended on June 30, 2019, Pennsylvania reported $60 million generated through sports wagers, a great overall result by any measure.
The state is about to join the shared-liquidity program with Nevada, New Jersey and Delaware to give poker players immediate access to more generous rewards. Meanwhile, there are as many as ten casinos testing or launching their online offers right now.
There are also plenty of land-based venues that are worth visiting and no matter how you take your gambling, i.e. online or at the casino floor, you will definitely want to give these a try:
Mount Airy Casino Resort
Mohegan Sun Pocono
Harrah's Philadelphia
SugarHouse
Sands Casino
Presque Isle Downs and Casino
The properties in Pennsylvania re in fact quite a few. Mohegan Sun Pocono is one of the most famous tribal casino brands out there, as are roughly 1/3 of all casinos in the United States.
4. New York Launches Sports Betting
Truth be told, New York has had a long history of trying to pass a series of gambling measures. The state's lottery is one of the most famous in the country as it was New York and Illinois that challenged the 2011 Wire Act Opinion which threatened to clamp down on all forms of online gambling.
Lotteries got an exemption, thanks to the efforts by these two states. Meanwhile, New York has been trying to pass legislation that allows poker in the state to be legalized for quite a fair while now. State Senator Joseph Addabbo has had one bill after another shot down throughout the past nine years, with the Empire State's Assembly and House unmoved by the multiple appeals to look more favorably upon poker.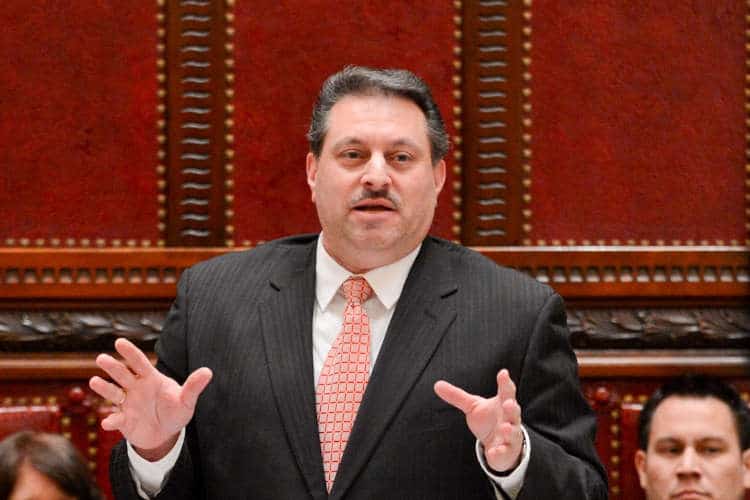 Sen. Addabbo is also involved with multiple legislations that have to do with protecting gamers from falling victim to gambling addiction practices. While poker's wings have been clipped, New York has just legalized sports betting, which is a big leap forward.
As you can expect from a state reluctant to pass any form of gambling legislation, there are quite a few things that need to be done still, and mobile betting is not on the menu for this year. Instead, lawmakers will debate the merits of digital wagers in 2020 when the legislative season starts.
Looking where to play at online casinos in New York? There are a few great choices as it is:
Del Lago Resort & Casino
Saragota Casino Hotel
Akwesasne Mohawk Casino Resort
Seneca Niagara Resort
Poker is huge with New Yorkers, but the truth is that there is not enough political support for a poker bill to make it through the House, Senate, and Assembly and win the affections of gambling-averse Governor Andrew Cuomo. This is not to say that Mr. Cuomo takes it upon himself to go against the lawmakers will, but he has noted that his opinion about gambling is rather reserved.
Sen. Addabbo has a potentially strong ally in Assemblyman J. Gary Pretlow who has failed to answer the call to arms and help Addabbo's bill make it out of the Assembly. This hasn't exactly happened but with sports betting entering the state and online wagering up for a discussion in 2020, things do seem to look up in the Empire State.
For starters, now that sports betting is legal, lawmakers will see how much more revenue the activity is generating, which will be a direct result of pulling offshore gamers back to New York.
5. Indiana's River Boat Casinos
Indiana is another big player on the casino landscape. With its riverboat casinos generating a pretty penny, Indiana exemplifies an interesting approach to gambling. On the one hand, land-based properties aren't too hot, but Indiana isn't quite giving up on letting go of the vertical. In fact, if anything, The Hoosier State is pushing for sports betting which starts on September 1, 2019, just on time for important events such as the National Football League (NFL) and National Basketball Association (NBA) seasons.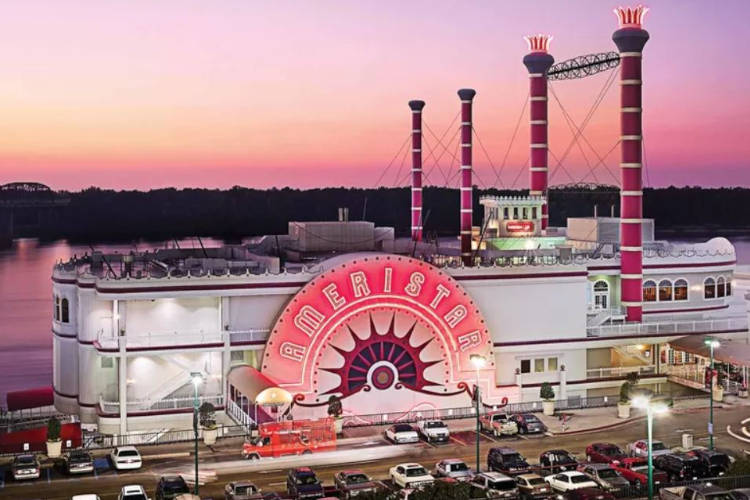 Casinos in IN have been doing very well based on data provided by the Indiana Gaming Commission. Meanwhile the commission is wasting no time on pushing ahead with a draft that will allow sports betting proving an important segment in the United States.
For instance, the American Gaming Association (AGA) expects the United States to be the second-largest market worldwide when it concerns sports betting. Forecasts expect only China to be ahead of the U.S. in terms of sports betting potential.
Back to Indiana, the state's gambling history goes quite a long way back to 1851 when the state addressed the local lottery business by banning it. With that temporary hiatus introduced by lawmakers, people thought that all is lost. It took the state over 140 years to re-introduce lotteries back with a constitutional amendment passed in 1998.
Today, the Hoosier state offers a pleasant mix of riverboat, Native American, racino, and land-based properties where gamers can enjoy some of the finest gaming action. Native American casinos are some of the most valued casino properties throughout the entire county, and they make about a third of all casino properties in the United States.
Meanwhile, there are quite a few awesome casino properties that you can visit in Indiana, riverboat or otherwise, including:
Horseshoe Hammond
Indiana Grand Racing & Casino
Tropicana Evansville
Hollywood Casinos Lawrenceburg
When all is said and done, Indiana is one of the best places where you can go on a casino trip. True, the state hasn't got the same hubs as Las Vegas or Atlantic City, but you can almost travel back in time by taking a ride on one of the riverboat casinos.