Dan Bilzerian has earned himself many nicknames on the Internet related to his love for bling, girls, and guns. The "King of Instagram," one of the monikers Bilzerian goes by, has enjoyed the finer things in life in an often ostentatious fashion. Whether you like the man or not, if you have come across his […]
Dan Bilzerian has earned himself many nicknames on the Internet related to his love for bling, girls, and guns. The "King of Instagram," one of the monikers Bilzerian goes by, has enjoyed the finer things in life in an often ostentatious fashion.
Whether you like the man or not, if you have come across his public stunts on social media, or perhaps in person, you are bound to recognize the name, and if not, let's help you find out who he is.
The Rise to Fame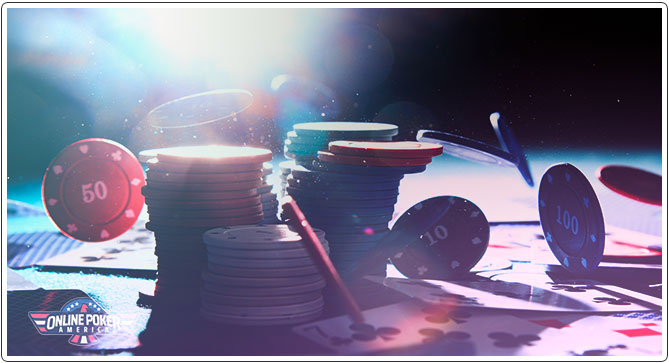 In 2013, during the World Series of Poker held in Las Vegas was when Bilzerian broke into the limelight. Why? This guy had at least $7 million in the pot as a bet! Now the deep pockets displayed by this monstrous bet weren't the only jaw-dropping feature of the event.
Next to this interesting Bilzerian character was a female, the kind you only see on runways or Playboy magazine, doing nothing but stroking his beard. Note that this beauty was paid to do that and it was enough to let the world know Bilzerian had the deep pockets of Bruce Wayne and the female allure of Hugh Hefner.
But how did Dan Bilzerian "come to be?"
Dan "Blitz" Bilzerian: The Genesis
Dan grew up in Tampa, Florida in what would pass for a scripted Hollywood movie childhood. His dad bears roots from the Armenian diaspora and seems to be the source of all the wealth. He owned multiple investments including a robotics company. While money seems to run endlessly in the family, intelligence also runs side by side.
The stellar attributes also came with a fair share of challenges with Bilzerian Jnr taking the hit. According to him, he didn't get much attention from his dad, probably the reason for his flaunty lifestyle. When he did, it was at 10 years old when his dad told him he would go to jail.
That only served to increase Bilzerian's life stresses with classmates launching ridicules. Ultimately, this pushed him to a downward spiral with two suspensions in a year. At one point, Bilzerian drove to school with an M16 machine gun. This was in Utah where the family moved to and authorities expelled him from the state.
He later joined the military but dropped out due to injuries incurred during SEAL training. With $6,000 as honorable discharge and disability allowance, he joined the University of Florida, and that's where the gambling started.
Gambling, Going Broke, and Back to Riches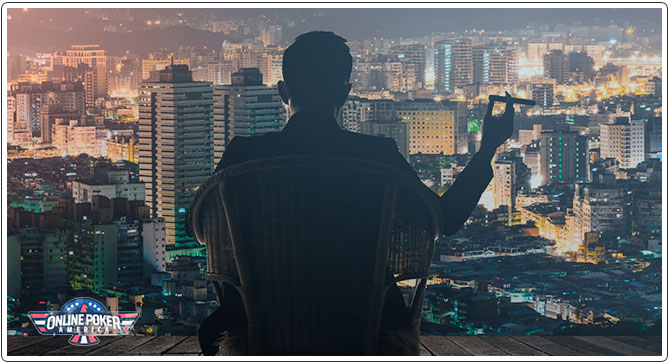 During his second year, Bilzerian was already broke due to gambling and was forced to part with his guns since he couldn't access his assets. With this money, Dan took to the poker table again. According to him, he used $750 and flipped it into $10,000. With this money, he went to Las Vegas and flipped the money into $187,000.
He later decided to go back to class while honing his skills in the more profitable "cash games." However, Bilzerian didn't make it to graduation because according to him, he was making so much money in a week that it made him question his choice to continue with his studies.
In some weeks, he'd make $90,000 and at 27, Bilzerian made it to the high-stakes poker games. His first game came in 2007 when he checked into the Harveys Lake Tahoe hotel armed with a briefcase loaded with $100,000 cash. Nevertheless, he didn't sit to the last minute after he walked from the table mad that other players were so nitty and only saw him as a bank vault.
Bilzerian would later make his entrance to massive tournaments but that also took a disappointing turn. He finished in the 180th place with $36,000 as a consolation prize but thanks to the charisma he showed during the tournament, ESPN, the tournament's broadcaster shed a generous amount of screen-time on him.
As a result, Victory Poker, now out of business, offered Bilzerian a sponsorship deal. This led to some crazy public stunts such as a $400,000 drag race bet against his lawyer, blowing up an RV in the desert using a 50-caliber machine gun, and swimming in an alligator-infested lake. The list goes on and on.
Back to the private cash games, Dan was famous for betting big and too often. Of course, his fellow multi-millionaires ended up with Bilzerian's money. For instance, he once wagered $2.3 million on a coin flip. You can guess the result. He lost!
His high-stakes wagers didn't stop there. Bilzerian would later host several poker games in his L.A. home against celebrity and multi-billionaire friends that include Mark Wahlberg, Nick Cassavetes, and Tobey Maguire just to mention a few.
Bilzerian's Net Worth and Women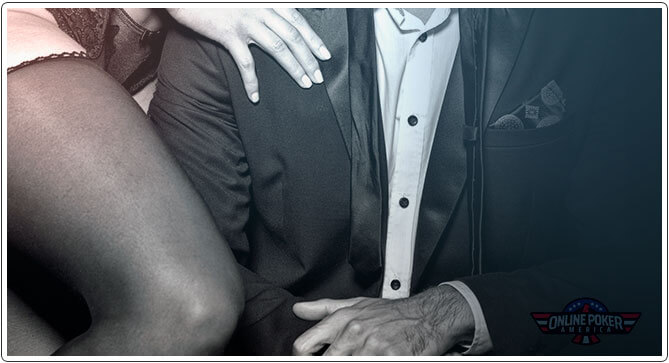 That's not the only house he owns. Bilzerian also owns a house in the exclusive gated estate up in the Hollywood Hills. This is where you find the likes of Leonardo DiCaprio and Sam Nazaria. Among the features in this house include a sunken living room, poker tables, cash machines, a pool overseeing the hills, and a garage housing the Lamborghini Aventador and a 1965 AC Cobra.
The now 39-year old poker player is also said to own another home in Mexico. But with such a flashy lifestyle, how much is Dan Bilzerian worth? According to Wealthygorilla, the "King of Instagram" is worth roughly $200 million.
As far as women go, it's no doubt the multi-millionaire appeals to a wide variety of multi-cultural babes from across the globe. According to Bilzerian, he considers himself a man's man and a ladies' man. The latter, he says, is because he spends most of his time with ladies. Having said that, you would imagine he doesn't have a problem finding a girlfriend.
While that may be true, it appears he isn't the one-man-one-woman kinda guy. Jessa Hinton, a Playboy playmate was once his girlfriend but the relationship hit a dead-end when she came across a tabloid describing private Hollywood card games as events filled with prostitutes and drugs. She says she slapped him after reading the tabloid.
Apart from walking around with an endless list of fine-looking ladies, he's been on the crosshairs for his ill depictions of women. One time, he tweeted on a photo "Ugly girls hurt my eyes." In the photo, a lady's face of the several in the photo was scribbled out.
What Next for Bilzerian?
The internet phenomenon that is Bilzerian is unpredictable. However, in recent years, the Instagram King has been on a quest for "respect." It's not clear why he's on this path but that won't stop him from entertaining his over 42 million followers on social media going forward. So, hate him or love him, you won't find another Instagram page with so much thrill, fun, and controversy.