Being a poker pro is definitely an exciting career opportunity, but it comes with challenges that regular lines of work simply don't have. Some see those as drawbacks, others welcome them as incentives. In any event, it's a career option that has tempted many, but is not fit for all. Today we take a look […]
Being a poker pro is definitely an exciting career opportunity, but it comes with challenges that regular lines of work simply don't have. Some see those as drawbacks, others welcome them as incentives. In any event, it's a career option that has tempted many, but is not fit for all. Today we take a look at the eight untold truths about how to be a poker pro.
1. How to Become a Poker Pro? You Need an Inquisitive Mind and Training
You could compare becoming a poker professional to picking up a new language: it requires a lot of effort and dedication. Achieving a "native proficiency" takes years of systematic practice, especially when you are more advanced in years.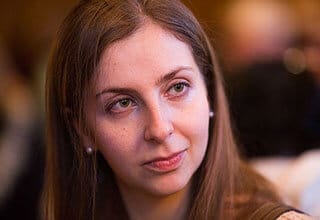 Well, poker is no exception. You not only have to be a studious individual keen on analyzing their mistakes.
You equally must have the mind that puts every situation under careful examination and crunches numbers at the drop of a hat. If you think you can verify odds at every hand dealt and get an adrenaline rush from out-witting opponents based on thousands of hours of study and practice, poker will fit you.
2. Be Prepared to Make Personal Sacrifices, But Not Yourself
The grind took them a while and, in the meantime, other aspects of life have been overlooked. It's easy to slip and let friends, hobbies, and relationships fall into the background, but it isn't necessarily healthy.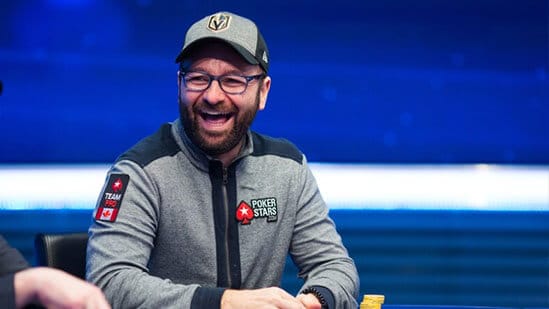 While poker pros do spend considerable amount of time studying and practicing, the most successful ones have come to a simple truth: you cannot neglect yourself.
Still wondering how to play poker like a pro? Allocate time for activities that help you have a normal life. Of course, the financial uncertainty that comes with winning and reaching a threshold this week or this month can be quite exhausting. Burnout is an ever-present threat among poker pros and striking a balance between friends and hobbies, and your career is essential to your long-term success.
3. Every Player Has Their Limit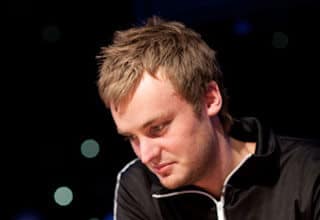 This is not the truth that you would want to hear. Overconfidence, not curiosity, is bad for the individual player and learning to recognize the signs that you have reached your natural limit are important. Some players have a break and are never heard of again, despite their better efforts.
Once you begin to suspect that you have reached your limit, it would be of great help to reconsider your options. You can still play poker bidirectionally and use it as a steady source of income by partaking in online competitions while looking for opportunities beyond the game.
4. Accept that Poker Pros DO Have a Job
You ask yourself how to play pro poker, but you are probably ignoring the answer already. For starters, poker professionals DO have a job and that is the game itself. If you have started tempted by the opportunities to win big or studying probabilities and defeating opponents based on wits alone, you should admit to yourself that things are a little more routine-like in poker.

Going pro in poker is a full time undertaking that requires attention, passion and treating the game like a job – more or less. Just because you are able to beat a few friends or even win a minor online tournament, this doesn't yet qualify you for taking on the likes of Justin Bonomo, Daniel Negreanu, Fedor Holz and others.
Then again, your chances of reaching their level and wealth are very slim. As a student of probabilities, you are probably familiar with this.
5. Poker Pros Are Mostly Loners Until Their First Break
Nobody has ever been backed in their pursuit of poker, not until their first break in the very least. Imagine dropping a job that promises any form of financial and social security for a game that is pure chance.
Not only that, but the dimensions of it are quite difficult to comprehend to the uninitiated. Spending hours in front of a computer playing poker smacks of video gaming which is also looked down upon when turned into a profession.
With this being said, poker pros rarely get the support they would love to by their loved ones, especially when more practical considerations are coming in the way. Once you land your first big check and prove yourself a capable bread-earner, the attitude usually changes, and you find the support that you need. The trick is making it that far.
6. Professional Players Must Stay Healthy
There have been many studies to prove a simple fact of life – poker professionals tend to be healthy. Health allows you to stay sharper while playing and avoid mental issues, such as depression and anxiety, which are crucial for your survival as a poker pro.
Meanwhile, most online poker players suffer from all of the above and stress and that clouds their ability to progress. Then, a player becomes stuck in a rut, which further exacerbates the feeling of worry and uncertainty that each individual is facing.
Overcoming these mental blocks is important for continuing on the road to success and shaping yourself as a viable poker pro.
7. Most Players Have Thought About Cheating
If you have ever wondered how to play pro poker, you have probably also asked yourself if you can get some advantage over the competition. Cheating has crossed the minds even of the best poker individuals out there, but they have never acted on this.
While some opportunities exist to cheat at a game, the stakes are even higher than vying for a big pot of money. It's your name on the line and you wouldn't want the world to recognize you as a petty criminal. This is why while most players have asked themselves "what if I cheated," no poker pro has done it.
8. Most People Despair and Can't Let Go of the Idea
Once you are in the thick of it and have committed months, and possibly years, saying enough is a tough decision to make. Yet, if you feel that you have exhausted your poker mettle, you might want to quit while you are ahead. The thought of not landing $250,000 in a single evening may be tough, but a steady job has its upsides.
Besides, you can always use the skills you have picked in poker to excel elsewhere. Most poker pros know that calling it quits is just an opportunity to do something new – whether they are folding a hand or folding from the game.