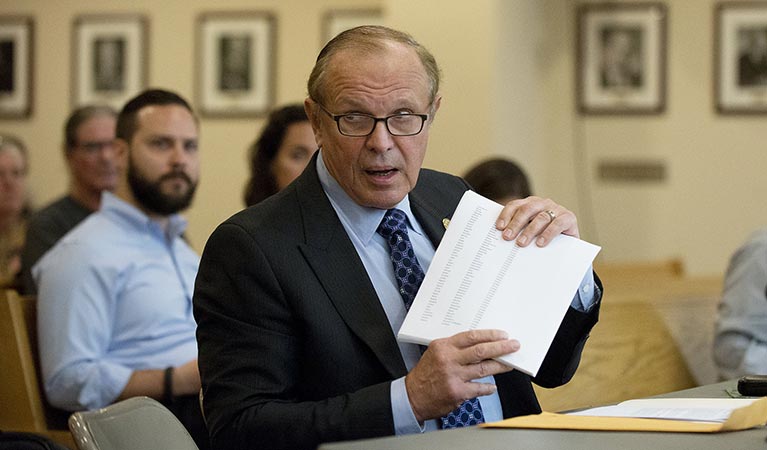 The online casino industry has been thriving in the states of Nevada and Delaware since it was legalized three years ago and now renown New Jersey lawmaker seeks to take the state's online gambling to the next level. On the 30th of November, Senator Raymond Lesniak introduced to the legislature a long-awaited piece of legislation that is meant to pave the way for partnerships between New Jersey and international online casino operators if passed. The bill, S3536, in summary, reads:
"This bill allows the division to permit Internet gaming equipment to be located outside of Atlantic City if the division deems it necessary to facilitate the conduct of international Internet wagering."
Such partnerships have often been discussed by stakeholders within New Jersey but in most cases, they have been impeded by provisions of the New Jersey's gaming act that requires online gaming servers to be located within Atlantic City. Apparently, this provision was too expensive for operators in these other international jurisdictions to bear. David Rebuck, Director of New Jersey's Division of Gaming Enforcement clarified the matter saying, "Our law is very restricted in that the gaming servers, the actual gaming servers that allow for the outcome of the game to be determined, have to be in Atlantic City, and that's just not a business model that they were willing to adopt."
Despite having only a month left until he retires, Senator Lesniak pursuit of this new legislation did not come as a surprise as he has always been a fervent supporter and defender of online gambling in the state. The 71-year-old lawmaker has etched out a reputation for backing New Jerseys' efforts to legalize sports betting.
There have been agreements between New Jersey and the states of Nevada and Delaware but the financial statistics have not shown impressive results simply because these markets are relatively too small to register huge impacts to the revenue. This in many ways explains Senator Lesniak's strong push for partnerships with international companies with whom they intend to share player liquidity with. This is critical for any online poker operator looking to rake in huge sums of money in revenue since the larger the potential player pool, the greater the player traffic to the online poker site. According to Lesniak, this move will go a long way in putting online gambling in New Jersey on the map.
"I've changed my mission from making New Jersey the Silicon Valley of internet gaming to the Mecca of internet gaming," he explained. "Online gaming has helped Atlantic City to revive its casino sector with a success that we can expand in ways that will generate more revenue, create jobs and fuel technological innovation in gaming."
It might be a while before the bill is actually passed but if it is passed, it will present a tipping point that would potentially unify the considerably fragmented US iGaming market. The success of this bill will provide a much-deserved seal to Lesniak's career as a lawmaker.